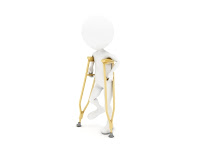 One of my favorite
relationships in the Old Testament belong to David and Jonathan. Jonathan was
the son of King Saul. Next in line for the throne.
But
David was anointed king.
Not because Jonathan
would have been a pitiful choice. He wasn't like his father, Saul–arrogant,
prideful, selfish.
"Then Jonathan said to the young man who bore his
armor, "Come, let us go over to the garrison of these uncircumcised; it may be
that the LORD will work for us. For nothing restrains the LORD from saving by
many or by few." 1Samuel 14:6
Jonathan knew the Lord,
knew His power and knew He was in charge. He respected God's choice.
And
Jonathan loved David.
"Then Jonathan and David made a covenant, because he
loved him as his own soul." 1Samuel 18:3 I don't know what it is about
this verse, about these men who loved each other as brothers but when I read
this, I cry. Every time. Every. Single. Time. It moves me. So much so, I wrote
a novel using this parallel.
Maybe because I know
how it ends.
"Then
the Philistines followed hard after Saul and his sons. And the Philistines
killed Jonathan, Abinadab, and Malchishua, Saul's sons." 1Samuel
31:2

And a servant came…
Then
David said to him, "How did the matter go? Please tell me." And he answered,
"The people have fled from the battle, many of the people are fallen and dead,
and Saul and Jonathan his son are dead also." 2Samuel 1:4
Denial
cloaked David. Maybe…maybe it was a rumor. Not Jonathan. Not his beloved friend.
… "How
do you know that Saul and Jonathan his son are dead?" 2Samuel
1:5
The servant told him what happened.

"And
they mourned and wept and fasted…" 2Samuel 1:12
David
wrote a song and lamented about Saul and Jonathan, with fierce sorrow. In
public. Jonathan, a friend who loved him enough to save him to be king. When he
could have killed him.
David
never forgot Jonathan and his friendship or their covenant with each other.
"Now
David said, "Is there still anyone who is left of the house of Saul, that I may
show him kindness for Jonathan's sake?"
2Sameul 9:1
"And
Ziba said to the king, "There is still a son of Jonathan who is lame
in his feet." 2Samuel 9:3
That's
right!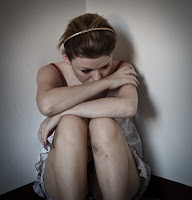 "Jonathan, Saul's son, had a son… He was
five years old when the news about Saul and Jonathan came from Jezreel; and his
nurse took him up and fled. And it happened, as she made haste to flee, that he
fell and became lame. His name was Mephibosheth." 2Samuel 4:4
Mephibosheth.
"Now
when Mephibosheth the son of Jonathan, the son of Saul, had come to
David, he fell on his face and prostrated himself. Then David said,
"Mephibosheth?" And he answered, "Here is your servant!" 2Samuel 9:6
Servant? Did he think David was going to put him into bondage–a slave/servant?
Mephibosheth
a boy, who beyond his own control, was
hurt. Ruined. His father ripped from him.
His legacy…destroyed. Unable to walk. Unable to be king.
No one.
Broken.
Forgotten.
But David….a man after God's own heart…
Not a slave. Not forced into servitude.
Saved.
Remembered.
Taken care of.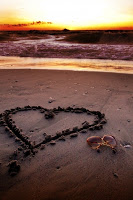 "So Mephibosheth dwelt
in Jerusalem, for he ate continually at the king's table. And he was lame in
both his feet. " 2Samuel 9:13
The
king's table. A place he had no business being. Not with lame feet. Not someone
who should be the king's enemy.
"But God demonstrates His own love toward
us, in that while we were still sinners, Christ died for
us." Romans 5:8
"For
God did not send His Son into the world to condemn the world, but that the
world through Him might be saved." John 3:17
"He
heals the brokenhearted And binds up their wounds." Psalm 147:3
Like
Mephibosheth, maybe you've been hurt, broken. Things spiraled out of control
and you found yourself forgotten, alone, your future gone.
God has not forgotten you.
He wants
to bring you to His table.
Time is
valuable, but one of my very favorite bands of all time, Leeland, says it so much better
than I ever could. Please take a minute and listen.
Have you felt lame?
Unaccepted? Lost?
How has God made a place for you?


I'm hosting at Living by Grace today! Come by!