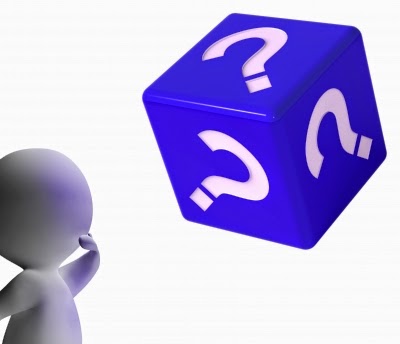 Last week we started talking about DOUBT. Do you doubt it? Click here to catch up or re-familiarize yourself.
1. Dim view of God
2. Obstacles stand in the way
3. Unbelief that God will do what He says He will
Mark 9:14-29. Remember the man who's son was demon possessed and the disciples couldn't heal him? Before I move on, let me point out–sometimes we look to other people to get us out of messes, to solve our problems, or heal our hurts. People will always disappoint us. They can't help it. They're flawed. Even those we look to as "spiritual giants" in our life.
You can't measure God's unlimitedness by the greatest man's limits. (But we do, don't we–sometimes?) There is no measuring line that wrap around the greatness of an Almighty God. Don't doubt it for a second!
Back to the man. What did he say when he approached Jesus?
"I believe, help my unbelief!"
We believe, but not completely. Doubt can be torment. What I love about Jesus, He didn't turn this man away. He was compassionate. Merciful. He healed that man's son.
"Lord, I believe you called me to write these stories for You…but it's been so long…I don't know, maybe You didn't." (That's one of my belief/unbeliefs) So glad God confirms and confirms…and confirms!
Don't beat yourself up. Be honest with God about your doubts. Are you seeing the pattern here? Each person was given a promise. Healing for Naaman, victory for Gideon, healing for this man's son. They all experienced doubt.
But God delievered good on His promises. If He's promised you something. He'll do it. Guaranteed. Even if you doubt. He can teach you a lesson through it. I'm learning to lean every day!
4. Broken fellowship
When we break our fellowship–the time we spend with God–doubt creeps in. It's just too easy. We have to abide in the Vine, not dance around it. Let's take a look at the Prodigal son.
Luke 15:11
.
This wild son decided he was going to go it alone. He left his father for things of the world. I've been there. The beauty is, God never breaks fellowship with you. He's waiting on you. Blow the dust off your life-line and see what He has to say.
Encourage yourself by reading of others in the Bible, who were just like you and me, and the miracles God did for them and through them! It'll build your faith and brighten your view of God!
When the father saw the son in the distance (he was looking for him to return!) he ran after him and embraced him. Been gone awhile? It's not too late to come home.
Psalm
86: 15
says, "You, oh Lord, are full of compassion, gracious, long suffering, and abundant in mercy and truth."
Don't doubt God's love. Open His word and let Him embrace you with it!
5. Trust factor
Peter. One of my favorite characters in the Bible, besides Jesus. (Come on, people, that's a given!) Look at Matthew
14:22-33
. Most church attenders know this story. Peter gets out of the boat and starts walking on the water towards Jesus. It doesn't say how many steps he made. Maybe a foot, maybe ten feet…but then he took his eyes off Jesus, and his view became dim.
He lost his trust and began to sink. Ever been there? I have.
In an instant, Jesus was there. Peter didn't have time to swallow seawater or need to hold his breath. Jesus came.
Proverbs 3:5
"Trust in the Lord with all your heart and lean not on your own understanding."
My understanding tells me I'm going to sink. Walking on water is impossible. Trust tells me I can do all things!
Peter had a moment of doubt. Have you?
Jesus didn't leave Peter to drown and He won't leave you either. He's still got a miracle for you. He still has a plan for you. His calling is irrevocable. Let me ask you a question.
If Peter walked out towards Jesus in a huge storm, waves everywhere, wind blowing wildly, how did he get back? Think about it.
If Jesus was walking on water, wouldn't he walk on up to the boat? Wouldn't Peter be with Him? He wouldn't leave him, but He might have mercy and compassion. He might give Peter a second chance–a chance to grow his faith.
Can't prove Peter and Jesus walked back to the boat, if only two feet away, but they had to get back in somehow!
The faithful God I know, would grab my hands and say, "Oh you of little faith, why did you doubt? Let's try this one more time. I won't let go. I promise."
What's your favorite scripture to battle doubt?