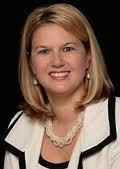 I'm baaaack!! Did you miss me? I missed all of you! Seriously, I did. Okay, before I introduce our lovely guest, Amy Clipston, I want to let you all know the winner for the Wildflowers from Winter drawing is TERRY STRICKLAND!!!! Yay, Terry! Katie Ganshert will be getting you a copy soon! Enjoy!
I met the loveliest author on twitter! If you tweet, come find me and let's follow and hang out! @jessicarpatch or just Join the Conversation at the side bar! Amy is precious and we hit it right off! You definitely need to hang out with her too! @AmyClipston and her facebook page where she's always giving something away! Woo hoo!


Amy is the best-selling author of the Kauffman Amish
Bakery series with Zondervan. She has been writing for as long as she can
remember. Her fiction writing "career" began in elementary school
when she and a close friend wrote and shared silly stories. She is a graduate
of Virginia Wesleyan College and a member of the Authors Guild, American
Christian Fiction Writers, and Romance Writers of America. Amy lives in North
Carolina with her husband, two sons, mother, and four spoiled rotten cats.
JP:
You had me until the cats! Just kidding…sorta.
😉 What one thing other than writing are you passionate about?


AC:Some
readers may not know that I'm passionate about organ donation because my
husband recently underwent a second kidney transplant. On June 14, 2011, I
donated a kidney to a stranger and, in exchange, my recipient's husband gave a
kidney to my husband. This program is called paired kidney donation. Everyone
involved in the transplant is doing really well. I'm thankful my husband has a
new life without dialysis and that I was able to help another family through
the program.
JP:
That's amazing, Amy! So glad everyone is doing well! You have a new book,
called Reckless Heart, coming out
this month, tell us one favorite line and why?
AC: I don't want to give away too
much of the story, so I'd like to share a scene where Lydia and her mother
visit Lydia's baby sister Ruthie in the hospital. Ruthie is very ill due to
leukemia. I like this scene because it shows the tenderness between the
sisters, and you'll see how Lydia is struggling to be mature and strong.
Trying in vain to stop her tears,
Lydia lowered herself into a chair beside the bed and took Ruthie's hand in
hers. Ruthie stirred but didn't wake up.
Mamm sat in a chair on the other side
of the bed. "The doctor said that she is very tired from the illness and the
excitement of the ambulance ride."
Lydia felt as if her world was
coming apart as she studied her baby sister, who looked so tiny and weak. She
stroked Ruthie's little hand.
"I think she wants to hear your
voice," Mamm said. "She needs to know that you're
here with her."
"Ruthie," she began. "It's Lydia.
Mamm said that you wanted to see me.
I hope you're feeling better. You gave us a real scare, but the doctor said
you're going to be just fine. There are a lot of people in the waiting room
here at the hospital, and they all came for you. All of our aunts, uncles,
cousins, and most of our freinden
from church are already here. Joshua told me that more people are on their way.
You have to get better so you can visit with them when you feel up to it. You
know that they'll want to come by the haus
and see you when you come home."
Ruthie turned her head toward
Lydia and opened her eyes.
"Hi, there," Lydia said as a tear
trickled down her cheek. "You need to get better, ya?"
Nodding her head, Ruthie squeezed
Lydia's hand.
Lydia sucked in a breath and
smiled at her sister. They sat in silence for several minutes. The only sounds
were the buzz and hiss of the machine and the occasional deep, barky cough from
Ruthie's little mouth.
Lydia began to babble about
everything that she wanted to do with Ruthie when she was better, such as
teaching her how to sew and how to write her name. She then told Ruthie about
the storybook she'd read to Irma in the waiting area. She prattled on and on
until she was out of words.
Finally, Mamm leaned over. "Ruthie, I think you need to get more sleep. Why
don't you close your eyes, mei liewe?"
Ruthie closed her eyes. Soon, her
breathing changed, and she let go of Lydia's hands.
"Let's allow her to sleep in
peace," Mamm whispered. "I think it
helped her to see you and hear your voice. Maybe that will give her some
strength to tell her body to get better." She gestured toward the door. "Let's
head back out to the waiting area."
JP:
A beautiful scene! What inspired you to write this book?
AC: My friends at Zonderkids asked
me to write an Amish young adult novel and gave the choice of writing a
Kauffman book or creating new characters. I pitched the idea of writing about
Lydia Bontrager, a Kauffman granddaughter, and my editor liked it. I'm excited
I could use a Kauffman character in a new story that isn't connected to the
series.
JP:
That's awesome! I've never been to Lancaster county. Name one place you'd like
to go that you've never been and why?
AC: It's my dream to go to Hawaii! My hubby is a Navy brat, and he was born in
Hawaii while his father was stationed there. I'd love to go see where he was
born and also sit on the sand and gaze at that crystal blue water. Someday
you'll find me there sitting under an umbrella with a book in my hand and a
grin on my face.
JP: Find you? I might go with you! You
could always write an Amish book set there and go for "research"! When you're
curling up with a good book at night, do you choose the same genre you write or
something else?
AC: I try not to read other Amish
writers. When I do, I worry my books aren't as good or that I might
accidentally emulate their style when I work on my next novel. I enjoy
contemporary romance and young adult. I read both Christian and secular
authors. I have a pile books I want to read when I find the time.
JP:
That might be every writers fear! But man, I love the books in my genre (even
when I worry mine stink. What would your characters say about you if they had
the chance?
AC: I hope my characters would say
I'm a good person who strives to be the best writer, mother, and Christian
woman she can be. Sometimes I fall short, but I try to do my best.
Lydia Bontrager's youngest sister is frighteningly ill, and as a
good Amish daughter, it falls to Lydia to care for her siblings and keep the
household running, in addition to working as a teacher's assistant and helping
part time at her grandmother's bakery. Succumbing to stress, Lydia gives in to
one wild night and returns home drunk.
The secret of that mistake leaves Lydia feeling even more restless and
confused, especially when Joshua, the only boy she's ever loved, becomes
increasingly distant. When a non-Amish boy moves in nearby, Lydia finds someone
who understands her, but the community is convinced Lydia is becoming too
reckless. With the pressures at home and her sister's worsening condition, a
splintering relationship with Joshua, and her own growing questions over what
is right, Lydia could lose everything that she's ever held close.
Thanks for hanging out with me today, Amy! It was awesome!
Amy is giving a copy of Reckless Heart away today! Leave her a comment and your email address! If you're reading from facebook, you can comment here or there! Tweet and get a double shot of winning!
Amy says: I would
love to ask readers what they would like to see in my next novel. What would
they like me to write about?