***Update 2/21/2017 Thanks, everyone, the spots have now been filled. There was an overwhelming response (to which I'm grateful) and not everyone could squeeze in. However, know that the Patch Pack will open up again in the near future. Those who filled a slot have been notified personally by email and added to the private facebook group. Thanks again for your support!***


Hey ya'll!
Guess what? My 4th Love Inspired Suspense novel, Final Verdict, is releasing in April and there are a few limited spaces in the Patch Pack for those of you who might be interested in joining up to help me spread the word!
By joining the Patch Pack, you'll receive a FREE advanced digital copy of Final Verdict. Here's a peek at the book: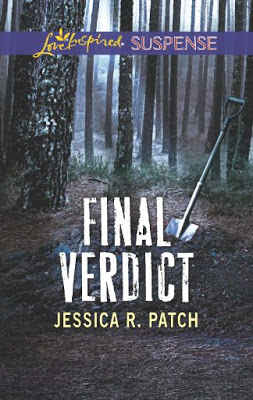 FATAL JUSTICE
When Aurora Daniels becomes the target of someone seeking their own twisted justice, Sheriff Beckett Marsh is the only one who can rescue her. As a public defender, Aurora has angered plenty of people in town—and in her past. And while Beckett constantly clashes with the feisty lawyer professionally, it's his duty to protect and serve. Guarding her 24/7 is now his sole assignment. He may not have been able to save his fiancée from a dangerous felon, but he'll do whatever it takes to keep Aurora alive. Even if working with her to catch and convict this ruthless killer puts his heart in the crosshairs.
Sound like a book you'd like to read? Great! Let me share a few other perks of being in the Patch Pack. You'll be added to a "secret" group on Facebook. We have a lot of fun over there as we chat about books, life, and sometimes Patch Packers help me brainstorm ideas and help out with character names and the like…also…with each book they commit to promote, they're entered into an exclusive giveaway full of fun prizes. This last book I gave away a kindle fire, signed paper back, cool coffee mug and coaster to boot!
Basically, the Patch Pack team helps me spread the word about the book through their circle of influence such as social media sites, church friends and family, word of mouth, and of course, honest reviews!
Space is limited, so if you feel like this might be something you are interested in, please fill out the Google form: PATCH PACK GOOGLE FORM
Thanks again for considering teaming up with me!