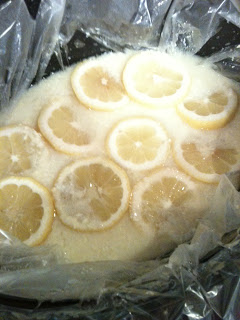 Avgolemono soup in the crock pot!
Today's another
Faith Readers Book Club review of
Code Triage
by @CandaceCalvert, but before I
dish the goods I'm pleased to announce
the winner of the $5 Starbuck/Amazon
card
(winner choice)!
Urban Fun Word Contest.
Drumroll……….
Erynn! Congratulations!
They were all really good and hard to choose from!
Find my email
address on the "Connect" page and send me your address! I'll make
sure to get it in the mail ASAP!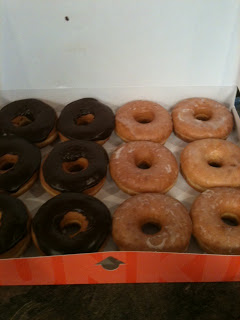 The night started
out with pre-excitement when our very own Jan Kerley aka Rockstar decided to be
brave and make the famous Greek soup, Avgolemono, that our hero cooked. Here's
the link:
Avgolemono soup!
As a former chef with a Greek heritage obviously his specialty was the
Greek lemon soup that he made for the heroine before they were ever married. It
was a lovely way to meet and the soup itself was yummy! Definitely a summer soup with the
lemon flavor, making it light! Jan also brought huge yeast rolls and since the
hero (former chef) is now a cop–we had doughnuts in honor of the stereotype!
Ha!
Here are some of the
things we chatted about over dinner and before we talked with Candace through
Skype!
"I
could identify with all the characters in one way or another. I didn't like
what Sam was doing, but with her background, I could see it."
"I
wanted to smack Sam and Nick at times!"
"I
loved the symbolism in the story through the lemon tree, the dining room table
and even the horse."
"The
medical facts intrigued me. Made it feel very real."
"My
favorite scene was the luau they put on for the neighbors' anniversary. I could
see it in my head like a movie. It made me laugh."
"I'd
like to read about Riley and her story."
Our overall rating: 4 out of 5 stars!
We had so much fun
skyping with Candace. It felt like she'd been one of our friends forever! She
was chatty, personable and interested in what everyone had to say. She talked
about a few of her favorite scenes to write!
At the end, she did
a drawing and gave her current book, Trauma Plan (Riley's story) to the lucky
winner! She also sent us book marks which was really cool. Especially for this
chick who loves them (even if I normally read from my Kindle)!
Here's a peek at the
3rd book in her Grace Medical Series, Code Triage.
*We hadn't read the
first two book when we chose Code Triage, but we had no trouble at all jumping
into the story and understanding everything until the short epilogue to give
the reader a glimpse into the other characters from the first two books!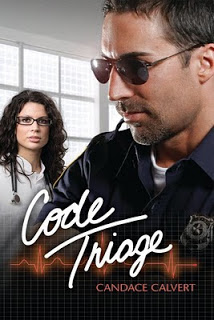 Dr. Leigh Stathos
likes her ER shifts fast, furious, and adrenaline-infused—"Treat 'em and street
'em"—with no emotional complications. Life's taught her a soul-rending lesson:
nothing lasts forever, including marriage. And the clock is ticking toward the
end of hers. Then an unwelcome confrontation with "the other woman" begins a
whole new set of lessons.
San Francisco police
officer Nick Stathos never gives up, whether protecting his patrol
neighborhood, holding fast to faith—or trying to save his marriage. Seven days
is all he has to reach Leigh's heart. But when a desperate act of violence
slams Golden Gate Mercy Hospital into lockdown, it starts a chain of events
that will change lives forever.
Do you read medical dramas, suspense or thrillers? And do you ever make recipes from novels?