No, I'm not talking about the woman most Christian ladies are thinking of. The Proverbs 31 woman (though that's not a bad idea ;)). But before we talk about Wonder Woman…Happy Thanksgiving, y'all! Whether you're surrounded by family and friends or alone–God always deserves our thanks. My daughter will home for a long weekend and that makes me happy. So I won't be doing a Forward Friday post, however, yesterday we went to see Justice League. Yeah, Superman's lip was weird thanks to a little CGI removing a mustache he couldn't shave b/c he has a contract with Paramount for Mission Impossible. Yeah, there might have been some editing issues (I didn't really notice them but I did read about them).
What stood out to me, with no spoilers here, is Wonder Woman. Once again. I loved her movie. But in the beginning of Justice League, of course she is saving people. Seriously, that's not spoiler alert. It's what they do!
The bad guy is firing bullets, about to take down a whole row of hostages and she sprints through, with her forearm cuffs (what are those called?) and she bats away each and every bullet. It's all slow-mo and fun.
The bad guy runs out of bullets and asks, "Who are you?"
And she says, "I'm a believer."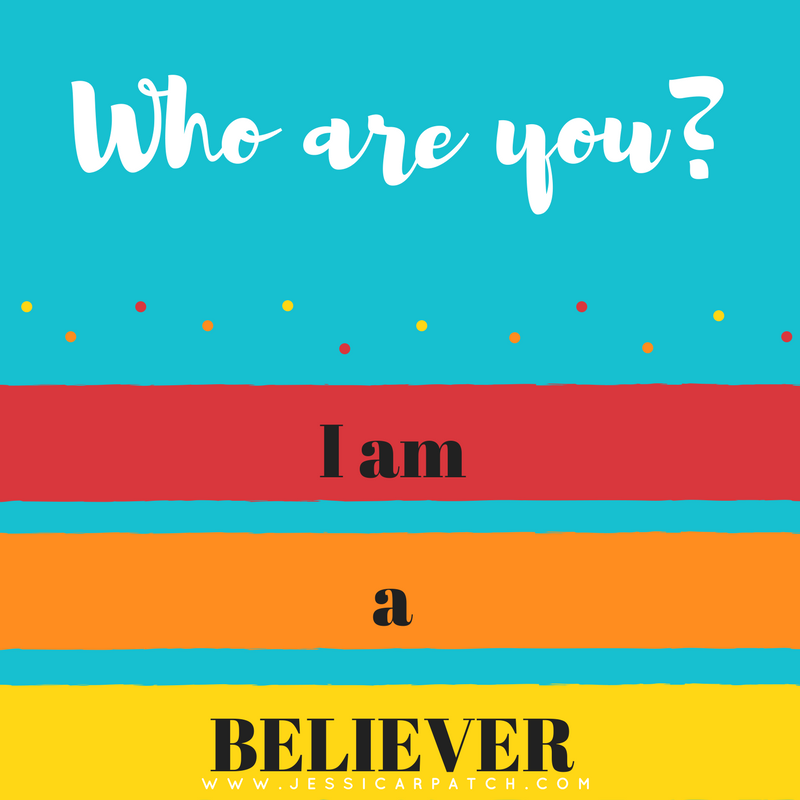 It struck me so hard, I teared up.
Because isn't that what believers should be doing? Quenching all the fiery darts of the enemy. 
"Be prepared. You're up against far more than you can handle on your own. Take all the help you can get, every weapon God has issued, so that when it's all over but the shouting you'll still be on your feet. Truth, righteousness, peace, faith, and salvation are more than words. Learn how to apply them. You'll need them throughout your life. God's Word is an indispensable weapon. In the same way, prayer is essential in this ongoing warfare. Pray hard and long. Pray for your brothers and sisters. Keep your eyes open. Keep each other's spirits up so that no one falls behind or drops out." Ephesians 6:16-18 MSG
Those forearms thingys she wears are like shields (she also carries a shield). She used them expertly, knocking away every bullet (fiery dart). She stunned the enemy.
Who are you?
A believer.
Not only do we use our shield of faith for ourselves, but she was protecting others! As a believer, we should be too. Through intercession. "Pray hard and long. Pray for your brothers and sisters." 
Some people say the outfit makes Wonder Woman who she is. I partly agree. Our outfit makes us too. We wear the armor of God. She wears a crown (again we have crown awaiting us). We wear the helmet of salvation. She has a lasso that makes people tell the truth. We wear the belt of truth. She has a shield. We have a shield of faith. She wears shoes that get her to places to bring peace. We also wear shoes of the gospel of peace.  We too wear a breastplate– of righteousness. And like Diana, we have a sword that is mighty in battle. The sword of the Spirit–the Word of God.
We fight with it all. We intercede for those who may be weary, unsaved, broken, afraid, unsure, fill in the blank. And when the enemy has exhausted all his bullets, we stand firm in our faith.
Who are you?
I am a believer.
That's a Wonder Woman.
Ladies, BE WONDER WOMAN!
"And that about wraps it up. God is strong, and he wants you strong. So take everything the Master has set out for you, well-made weapons of the best materials. And put them to use so you will be able to stand up to everything the Devil throws your way. This is no afternoon athletic contest that we'll walk away from and forget about in a couple of hours. This is for keeps, a life-or-death fight to the finish against the Devil and all his angels." Ephesians 6:10-12 MSG
Have you seen Wonder Woman or Justice League yet? Do you ever consider yourself to be Wonder Woman?