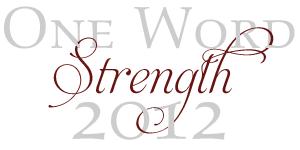 "We
gain strength, and courage, and confidence by each experience in which we
really stop to look fear in the face… we must do that which we think we
cannot." ~Eleanor Roosevelt
This
year, my one word to focus on is: Strength. You can read about it HERE. I'm a
1/4 of the way into the year and I took a few moment to examine what this word
has meant so far and how I've been progressing.
My life
verse for this year is: Psalm 84:5-7.
"Blessed
is the man whose strength is in You, whose heart is set on pilgrimage. As they
pass through the valley of Baca (means weeping), they make it a spring…"
(parenthesis mine)
I've
been feeling this. Journeying through the Valley of Weeping. I've shed many a
tear so far in 2012. I've had disappointments, things didn't happen the way I
thought they would, I missed what God was saying and watched a boat sail. I've
struggled with physical pain and confusion over it.
I've
been hurt. I've had to let hurt go.
I've
faced fear. Fear of doing big things, taking big chances, dreaming big, fear of
failing…again.
But in
each of those things, I've learned so much more, I've grown closer to God and
people. I've discovered things about myself that I never knew.
I'm
enjoying this journey even during the valley times. I'm looking at things with a better attitude and kingdom perspective.
I'm
working on being a God-pleaser and not a self-pleaser.
I'm
getting stronger. Can't say I've arrived or I'm as strong in the areas of my
life I should be, but I'm making progress.
"Search me, O God, and know my heart;
Try me,
and know my anxieties;
And see if there is any wicked way in me,
And lead
me in the way everlasting." Psalm 139:23-24
How about you? Do you ever stop and examine where you are? Where
you want to be? Are you focusing on one word this year? Did you make a
resolution or vow? How are you fairing? What are you learning?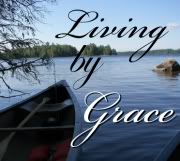 I'm hosting at
Living By Grace
today! Stop by and let's talk about moving forward!