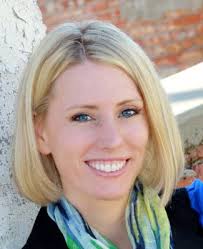 Hey everyone today we're playing Would You Rather? with author,
Katie Ganshert
! Wednesday she'll be back here with a devotional that ties in with her newest release,
Wishing on Willows
! And on Friday, the Faith Readers (my book club) will be giving you our group review of the novel. So don't miss out!
Ready, Katie? Here's your questions:
Would You Rather spend a day on the
beach or hiking in the woods? Why?
I'd
rather spend a day hiking in the woods. Two reasons. The first, every time I go
to the dermatologist, the doctor makes a point of reminding me how very
fair-skinned I am and prone to skin cancer. The second? Hiking in the woods is
a great idea stimulator and it's something my husband loves. So we could bond. J
Would You Rather have your first kiss
in a rainstorm or snowstorm? Why?
Rainstorm!
Probably because I'm so tired of the cold weather that the thought of anything
in a snowstorm sounds miserable.
Would You Rather order dinner in or go
out? Why?
That's
a tough one, because it really depends on my mood. But probably the majority of
the time, it's go out. No dishes to clean that way and there's something
intimate about a cozy booth.
Okay everyone, what about you? Pick one or all of these questions and answer them in the comments!
Does a second chance at life and love always involve surrender?
A
three-year old son, a struggling café, and fading memories are all Robin Price
has left of her late husband. As the proud owner of Willow Tree Café in small
town Peaks, Iowa, she pours her heart into every muffin she bakes and
espresso she pulls, thankful for the sense of purpose and community the work
provides.
So when
developer Ian McKay shows up in Peaks with plans to build condos where her café
and a vital town ministry are located, she isn't about to let go without a
fight.
As
stubborn as he is handsome, Ian won't give up easily. His family's business
depends on his success in Peaks. But as Ian pushes to seal the deal, he wonders
if he has met his match. Robin's gracious spirit threatens to undo his resolve,
especially when he discovers the beautiful widow harbors a grief that resonates
with his own.
With
polarized opinions forming all over town, business becomes unavoidably personal
and Robin and Ian must decide whether to cling to the familiar or surrender
their plans to the God of Second Chances.