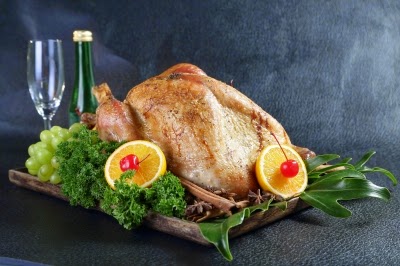 "These are the things I go over and over, emptying out the pockets of my life. I was always at the head of the worshiping crowd, right out in front, Leading them all, eager to arrive and worship, Shouting praises, singing thanksgiving— celebrating, all of us, God's feast!" Psalm 42:4
Let's each be leaders and celebrate as we feast over Thanksgiving. Give God praise and thanksgiving. For He has done marvelous things.
Praying you and yours have a very wonderful Thanksgiving. I'll be taking a break the rest of this week, but I'll be back Monday, December 1st.
Enjoy the turkey and dessert and if you feel so inclined to get into the holiday mood even further, sign up for my newsletter and you'll receive in your inbox my FREE and exclusive Christmas novella, Hope Under Mistletoe!
What's a must-have dish on your Thanksgiving table?