Emily with daughter #2, Paisley Kate!
Today, many people
are spreading hope across facebook and the blogosphere thanks to
KatieGanshert
. Her debut novel, Wildflowers from Winter is about to release! It's an
amazing story of a woman whose painful past springs with hope and beauty. Katie
asked that today, we share a story of hope, where beauty grew from pain. I'm
excited to share with you, not my story–I share my stuff all the time–but the
story of a beautiful woman (inside and out). She's not only our Creative Arts
pastor's wife, but she's also a dear friend to me.
She's like sunshine
mixed with cool breezes, ice cream cones and rainbows. Everything we love and
would miss if they went away. Today, Emily Shuff, is sharing her Wildflowers
from Winter story and my prayer and hers is that it will extend to you and give
you the same hope!
Welcome Emily!
Getting married so
young at 17 and 19, I wasn't in a hurry
for kids but we also thought whatever happens is fine. We never really did
anything to prevent pregnancy and never really thought much when nothing
happened.
At 17 life happens
when you want it to anyway, right?! It wasn't until years later that we
decided, "Ok we are ready for this blessed event to occur"…so now it will
happen because we want it and we are ready… Right?! We started "trying" to
get pregnant.
Months would come
and go and once again it was the same thing.
No baby.
Daughter #1 Lexie Rae
It was difficult to say the least…a lot like
a roller coaster, high hopes at the beginning of the month followed by drastic
let downs when again that second pink line never showed up. I knew God was able
but just didn't understand why he wouldn't let it happen.
I thought through
every scenario possible…. was I just not cut out to be a good mom or had my
past just been to much that I wasn't able to be trusted with such a precious
gift? We decided to talk to the doctor and start getting tested. Knowing seems
to make everything better! In Spring of 2005 we were sitting across the desk
from a very kind doctor and in the most compassionate way he told us, "There's
always IVF. You guys look like you love each other though and I'm sure you will
be ok."
Crushed doesn't even
begin to describe the feelings we had at the moment. We had no thread of hope
except to trust the Lord. IVF wasn't even an option…still young and starting
out in life we were far from being able to afford any expensive medical procedures.
We took a couple steps back and said, "OK God it's in your hands. We will
wait on You and whatever You choose to do. We had one couple that Doug and I
were close with that knew what we were facing and that was it.
It wasn't exactly
good dinner conversation, you know? But, I reached the place that I didn't care
who knew I just needed to know God knew… And He did. In APRIL of 2005 at a
Sunday evening church service during the altar time I had a VERY specific word spoken
to me by a guest evangelist about rebuking emptiness and bareness and releasing
healing. He knew the pain and He sent hope.
I held so tightly to
that word. I listened to it over and over. I clung to Isaiah 55:8-11, that God
sent that word for a specific purpose. As I began to dig into the Word deeper I
quickly realized that there were a lot of women who also went through the same
situation. Sarah, Rebekah, Rachel, Hannah, Elizabeth…. quite an extensive
list. In my pain I thought God was doing this to punish me for my past but what
had these women done, why them too?
Pastor Doug and Emily with baby number #3, son #1, Nathan
I realized God wasn't punishing, but He was
evoking faith in them, in me.
He wanted me to trust
Him to get closer to Him and He decided to use one of the most special and
precious areas to a woman He could use…her womb, my womb. So, I hoped this
word meant that we got two pink lines the very next month but we didn't or the
month after that either. In fact…three years had passed…
The roller coaster
continued each month but we clung to the hope that He still knew. In June of
2008, I got the surprise of a lifetime…. two pink lines.
We came to find out
that I was due in January of 2009…which meant that I had gotten pregnant in,
can you believe, APRIL of 2008! I nearly passed out when I realized this.
Almost 3 years exactly to the day after God spoke to my pain I conceived a
miracle, eight years into our marriage.
Proud papa, Pastor Doug with Nathan!
If the story ended
there it would be great….but it doesn't! We decided that we would continue to
not prevent pregnancy because we loved the idea that we could have more kids if
the Lord was willing to give them to us and in, yep you guessed it, APRIL of
2010, we found out we were expecting our second child. But wait…there's more!
Just this APRIL on the 20th I gave birth to
our third child. God has blessed our family with more than we could ever ask or
imagine. We have 3 beautiful children. Our oldest daughter, a bright eyed
little lady, Alexia Rae. Our middle child, full of pure sweetness, Paisley
Kate, and our newest addition, Nathan Riley. With each child and the details
surrounding their arrivals God displayed His greatness, His great love and His
compassion. He was never trying to punish me or thought I was incapable of
parenting or loving a child He was teaching me to trust Him and He used one of
the most precious ways for me to learn that trust.
Lots of precious hope fulfilled!
Have you ever watched the impossible happen in your life? Are you still waiting on the impossible! Dote on Em's babies, cause they're adorable! 🙂
In honor of Katie's debut novel releasing soon, she's giving away a copy of her book to a lucky winner! All you have to do is leave your email address in the comment section if you want to be entered! I will draw the winner through a random generator and announce it on Monday!


*If you are reading this through facebook and can't comment in the blog comments, let me know in the comments of facebook if you'd like to be entered and I'll message you if you win!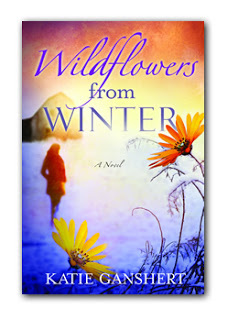 A young architect at
a prestigious Chicago firm, Bethany Quinn has built a life far removed from her
trailer park teen years. Until an interruption from her estranged mother
reveals that tragedy has struck in her hometown and a reluctant Bethany is
called back to rural Iowa. Determined to pay her respects while avoiding any
emotional entanglements, she vows not to stay long. But the unexpected
inheritance of farmland and a startling turn of events in Chicago forces
Bethany to come up with a new plan.
Handsome farmhand
Evan Price has taken care of the Quinn farm for years. So when Bethany is left
the land, he must fight her decisions to realize his dreams. But even as he
disagrees with Bethany's vision, Evan feels drawn to her and the pain she keeps
so carefully locked away.
For Bethany, making
peace with her past and the God of her childhood doesn't seem like the path to
freedom. Is letting go the only way to new life, love and a peace she's not
even sure exists?
You can pre-order Wildflowers from Winter
here
. It debuts May 8th!