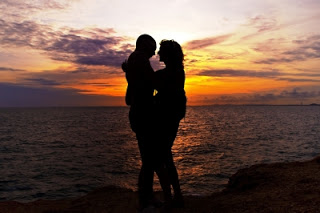 You read that right! But you almost didn't because at first I had the title, Burn Calories by kissing with Lynda Schab! I'm sure she's glad I proofread my stuff!
Lynda does list some interesting facts about kissing, but she's talks about
marriage and romance and how that ties into her second novel, Madily In Love.
I've had the privilege of reading both her books and I'm begging, begging you to buy them. Today. Seriously. Fun and light-hearted, yet deep spiritual messages. I laughed, man did I
laugh, and I even cried at times. So enough gushing and let's hear what Lynda
says about real romance!
Romance: A
feeling of excitement and mystery associated with love.
Who doesn't want
that? I mean, do you know anyone who doesn't want
to feel excited about spending time with the one they love? If I had to guess,
I'd say 98% of us crave or desire romance.
Now for my next
question: Who actually has that? Who can say their marriage is bubbling over with romance?
My best guestimate would be 5%? Maybe 10%? Okay, 15% tops.
So maybe it's not all about the romance. Love is an action,
blah, blah, blah. But, come on. There's a reason God created romance. He wired us to have a desire for thrill and adventure
(don't believe me? Read The Song of Solomon). Marriage without romance is sort
of like eating a slice of cake without frosting. The cake may taste good, but
the frosting makes it all that much better.
As a side note, kissing is a major romantic act. Here are three
interesting facts about kissing:
Men who kiss their wives in
the morning live five years longer than those who don't (tell your
husbands!).
A team of medical experts in
Virginia contends that you're more likely to catch the common cold virus
by shaking hands than by kissing (great news!).
A fairly passionate kiss
burns an average of 9 calories (that's equivalent to six M&M's!)
In my book, Madily in Love, Madi McCall is just coming out
of a marital rough patch (you'll have to read Mind over Madi for that story)
and is determined to get back the romance she's lost with her husband over the
years. But that's not so easy. Especially when she's just re-entered the
workforce, is dealing with a rebellious daughter, a son who is dating a girl
who is not exactly Madi's idea of the perfect choice for him, and a
mother-in-law who has (temporarily) moved in and seems to have…um…criminal
tendencies. But Madi isn't letting that stop her.
She bites the bullet
and attends a romance class at church, which offers great suggestions… that
fail miserably. All she wants is to find the peace among the chaos, and
rekindle the fire that has gone out of her marriage.
Although this book
has to do with the importance of adding romance to marriage, the main thing I
hope readers can take away is that even though
life seems unmanageable, disorderly, and chaotic, God is always in control.
One of the recurring
phrases throughout the book—as mentioned by Madi's counselor—is "Embrace this place." In other words, no matter
what you're going through, recognize that it won't last forever. And down the
road, you might just look back and see just how that "unbearable" season was
essential in moving you to a place of growth and necessary change.
And most of all, I
hope to show the fun—and not the frustration—of trying to add a little zest to
your marriage. There are a few good tips to take away, along with fun quotes
throughout, beginning with this one, which pretty much sums it up:
"Happy
marriages begin
when
we marry the ones we love,
and
they blossom
when
we love the ones we marry."
-Tom Mullen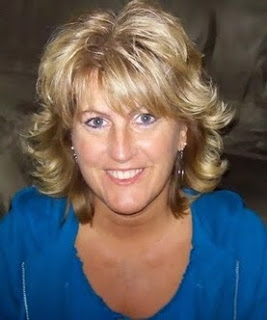 Lynda Lee
Schab got her writing start in greeting cards (Blue Mountain Arts, Dayspring)
and from there went on to write articles and short stories (Mature Living, Christian Home & School)
and in many places online. As a freelance writer, she works behind the scenes
at FaithWriters.com and is a regular book reviewer for FaithfulReader.com, as
well as a staff writer for
www.SharedSorrows.com
.
Both books in the Madi series have finaled or semi-finaled in various contests.
Lynda admits she has a lot in common with the character of Madi. Not only are
they both addicted to ice cream, chocolate, and computer games, they struggle
with the same types of insecurities and continually require a hefty dose of
God's grace. Lynda lives with her husband, Rob, and two teenagers in Michigan.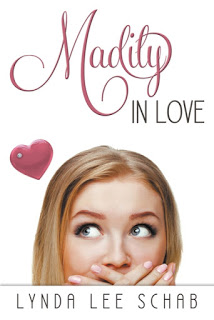 All Madi
Lee McCall wants is to fall madly in love again…
with her
husband.
After a
rough patch, Madi's determined to get her marriage back on
track.
She's even taking a romance class at church and getting great
suggestions…that
fail miserably. The distractions are plenty. She has just reentered
the workplace as a health spa receptionist. Her 16-year-old daughter,Christina,
is pushing the limits, and Christina's twin, Max, has fallen hard for a girl
who isn't Madi's picture of a perfect match for her son. Even younger
daughter, Emily, is developing a teenager-ish attitude.
When her
mother-in-law moves in—temporarily, of course—the stress starts to drive
Madi a little crazier than normal. What she wants, more than anything, is some
peace among the chaos.