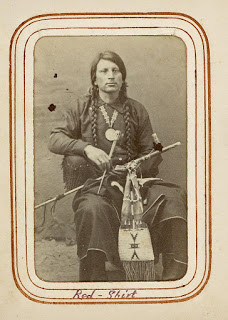 Most of my life I've read romance novels, suspense and thriller, but a few years ago, I gave historical romance a try. I honestly didn't expect to like it. I mean how much romance can go on when folks couldn't even leave the room without someone chaperoning them?
Was I ever wrong! I can honestly say that some of the BEST romances I've read about come from historical romances. Laura Frantz is one author I read early on in my new discovery of historical romance and I can tell you, she is one of my all-time favorites! And she's super nice!
I just finished Courting Morrrow Little. One, is that not a great name? Loved it. The story itself is wonderful! Something I love about Laura is the way she keeps you in total angst. It's off-the-chain! But what really gets me is, I never know if she's using real-life history or just making it all up. It's that good. So I asked her about her main character, Red Shirt and she's here today to share with us what is and what is not real in her story!
Thanks so much, Laura! Take the floor!
the real red shirt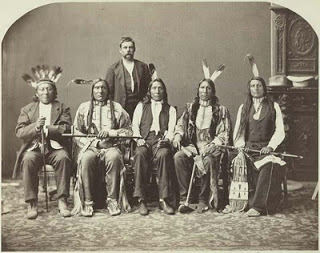 Readers often ask where the inspiration for a character comes from. I always
point to history books and old photographs. Here is the
real
Red Shirt
. Born along Nebraska's Platte River in the
1830's to an Indian mother and white father, he is something of an enigma. I
discovered him 20 years ago while researching the Oglala/Lakota (Sioux) Indians
for a
Dances With Wolves
type novel. He identified with the Lakota and
lived free till his people were placed on reservations. He and his wife, Pretty
Woman, had several children. The photo shows him (far right) accompanying the
famous chief, Red Cloud, in a delegation to Washington DC. Later, he joined
Buffalo Bill's Wild West Show and then faded from history. There's a simple
grave at the Rosebud Cemetery that bears his name in South Dakota. I've not
been there but I'd like to go.
I've carried him around in my head and heart for a long time:) Of course, I had
to alter him a bit for my book. He had to leave the Sioux and become Shawnee.
And Pretty Woman was a thing of the past! I also had to tweak his name to fit
into the historical context of the 18th-century. Most importantly, my Red Shirt
found freedom in Christ as well as freedom to exist where he pleased. Literary
license is a fine thing. Every reader will have a different picture of him in
their head and heart, too.
What is life? It is the flash of a firefly in the night. It is
the breath of a buffalo in the wintertime. It is the little shadow which runs
across the grass and loses itself in the sunset. ~Crowfoot
Thank you so much, Laura! Now, everyone stop what you're doing and go purchase Courting Morrow Little! You won't be disappointed, I promise…even you skeptics of historical
romances!
Do you like stories that mix fact and fiction? Why or why not?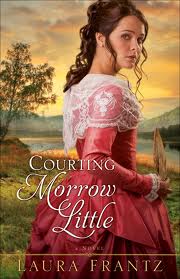 Here's a peek at the novel!
Morrow Little is haunted by the memory of the day her family
was torn apart by raiding Shawnee warriors. Now that she is nearly a grown
woman and her father is ailing, she must make difficult choices about the
future. Several men–ranging from the undesired to the unthinkable–vie for her
attentions, but she finds herself inexplicably drawn to a forbidden love that
both terrifies and intrigues her. Can she betray the memory of her lost loved
ones–and garner suspicion from her friends–by pursuing a life with him? Or
should she seal her own misery by marrying a man she doesn't love? This
sweeping tale of romance and forgiveness will envelop readers as it takes them
from a Kentucky fort through the vast wilderness to the west in search of true
love.