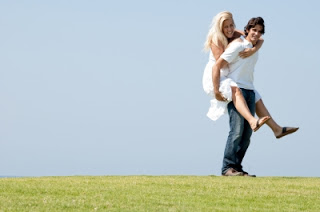 If ever there was a young woman who inspires me, who I would model my daughter to grow up like, it would be the sweetest-ever, Casey Herringshaw. I'm honored to have her here today sharing about being a single woman in today's life and living for God–which shines boldly and beautifully through her life. Casey, you amaze me.
Everyone, welcome Casey!
It ain't easy being me.
(and no, not
because I'm simply gor-geous
*snicker*)
Twenty-one. Single. Not dating. Yeah.
It seems when you hit a certain age it's expected that
you'll date. Or at least by the time you've hit your twenties, you've had at
least one boyfriend. The boyfriend world
has never been for me and I've never been on a date and really put myself "out
there" as available. It can prompt some interesting conversations from those
who are curious about why I'm still unattached.
I won't sit and pretend it's been an easy road to stumble
down. Stumble being the operative
word. I'm certainly not at a hopeless age for never marrying, it can seem like
my fusses are nothing but a futile compliant tossed to the winds. But sometimes
nothing is harder than to see those who have surrounded you during your growing
up years, your classmates and friends, all tying the knot.
Since I hit my twenties I have probably seen half the young
women I grew up with get married and start the next chapter of their lives. And
every time I see the announcements on Facebook or hear about it from a friend,
the tiny part of my heart that longs to fall in love hitches. It's not to say
I'm not thrilled for them. But it often doesn't make it any easier to realize
they are leaving me behind.
It's in these moments, I have to acknowledge the state of my
heart. I have to admit that I'm struggling. But then I have to admit it's time
to move on. The only thing that comes of being obsessive or impatient is
heartache.
I have to be honest with myself in these cases and have a
sit-down with God. I can't see my future. I don't know where He's taking me. I
don't know what He still wants to teach me. All I do know, is He's saying no right now. He's asking me to walk by faith
and in trust. I don't want the one thing I'd love more than anything to be the
one thing that shouldn't happen right now because I'm not ready.
Satan uses everything around us against us if we grant him permission. Oftentimes,
it's my siblings ragging me about "finding a man" or the pictures of those from
my graduating class in their wedding finery. The downer "it will never happen
to me" that defeats my solidarity of where God has me. In those moments, Satan
has won the hand and I'm questioning God's sovereignty, exactly the power he wants.
It's not always easy to be single. Especially when it feels
as though there is no light at the end of the hopeless tunnel.
But I'd rather be single, growing and loving in Christ, then
married to the man He doesn't want for me. It can seem easy to settle when
we're hopeless in our present. But the present doesn't last. Our future does.
And what we do in our present affects everything about our future. It's praying
for wisdom. Smiling at the people that are always asking about your "love life"
and telling them: God's got this.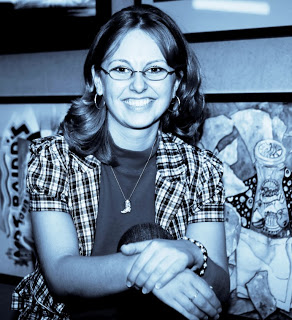 Casey
Herringshaw is a homeschool graduate and has been writing since high school.
She lives in rural Eastern Oregon in a town more populated with cows than
people. Taking the words and stories God has placed on her heart and
putting them on paper is one of her highest passions in life. Casey is a member
of ACFW and an assistant to the
ACFW Carol Awards. You can connect with her through her personal
blog, Writing
for Christ and her writing related group blog, The Writer's Alley