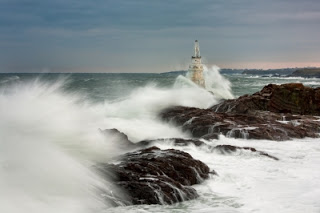 I would like to welcome, Olivia Newport to the blog today! Everyone give her a big welcome! I had the privilege to read her newest novel, Accidentally Amish. Whether you are an avid reader of the Amish genre or not, I think you would enjoy this book. I know I did!
Thank you so much for coming by today, Olivia, and sharing about values colliding! Take it away!
If we
were sitting in a quiet room together telling the truth, we would admit we have
come up against situations that challenged us to consider our values.
For
instance, a child's temperament throws a parenting curve you never saw coming.
Someone you trusted makes an unkind remark about a decision you wrestled over.
Illness holds you back from attractive, even noble, opportunities. Two values
you hold deeply seem mutually exclusive. A calling on your life seems contrary
to anything you ever imagined.


What do
we do?
Sometimes
we struggle through the immediate circumstance and heave relief when it's
over—without deciding what we actually believe is right. We do whatever
everyone else is doing, or what they tell us to do. We do whatever seems easiest, even if our guts tell us it's
not best.
How many
examples in our culture can we point to where people of conviction nevertheless
look just like everyone else? Are they different? Are we, as people of faith, different?
The book
of Romans has long been one of my favorite parts of the Bible. Around chapter
12, Paul gets down and dirty practical. Theology is all fine and good, but what
does it have to do with how we live? Perhaps you know the opening verses about
not being conformed to the world, but transformed by God's work in you. Here's
how Eugene Peterson puts it in The
Message (emphasis mine).
"So here's what I want you
to do, God helping you: Take your everyday, ordinary life—your sleeping,
eating, going-to-work, and walking-around life—and place it before God as an
offering. Embracing what God does for you is the best thing you can do for him.
Don't become so well-adjusted to your
culture that you fit into it without even thinking. Instead, fix your
attention on God. You'll be changed from the inside out. Readily recognize what
he wants from you, and quickly respond to it. Unlike the culture around you,
always dragging you down to its level of immaturity, God brings the best out of
you, develops well-formed maturity in you."
Don't become so well-adjusted to your culture that you fit into it
without even thinking. This is a constant challenge for Christians
engaging the culture around us, isn't it? And it's exactly the challenge that
Annie Friesen, a main character in my book Accidentally
Amish, faces. The title is playful and catches people's attention. As they
read, though, they feel the collision of worlds in Annie's life when she
realizes she has become so well-adjusted to her culture that she fits into it without thinking.
Though the Amish are no more perfect than the rest of us,
they do present us with some questions worth pondering.
• What truly are the values that drive our decisions?
• Are our behaviors consistent with what we say we believe?
• Is our faith strong enough to help us buck the culture
when we ought to?
I love the promise at the end of Romans 12:2: "God brings the best out of you, develops
well-formed maturity in you."
How have you collided with your
culture and seen God
bring the best out of you?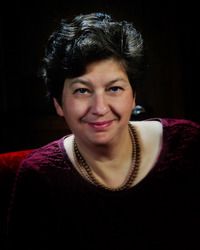 Olivia Newport is the author of
The Pursuit of Lucy Banning
(2012),
Accidentally Amish
(2012), and the forthcoming
The Dilemma
of Charlotte Farrow
(January 2013). She
lives in Colorado with her husband and two twenty-something children. Learn
more at www.olivianewport.com.
Here's a sneak peek at Accidentally Amish:
Escape the
helter-skelter of the modern culture and join software creator Annie Friesen,
hiding at the home of an Amishman. With her high-tech career in jeopardy, Annie
runs from fast-paced Colorado Springs—and straight into the hospitality of San
Luis Valley's Amish community. There she meets cabinetmaker Rufus Beiler, and
the more time she spends with him, the more attracted she becomes. When Annie
finds she shares a common ancestor with Rufus, she feels both cultures
colliding within her. But is her love for Rufus strong enough for her to give
up the only life she's ever known?
* photo credit: freedigtialphotos