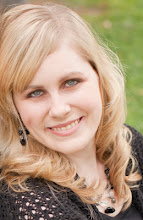 *Note: Scroll down to the youtube so you can listen while you read! Get an island adventure all the way around!
Pillow fights with lots of giggling, goofy dance-offs,
roller-skating backwards, and late night talks. That's what Lindsay Harrel is.
Fun, energetic, sweet, deep and full of Jesus. I love me some Linds.
Since the age of six, when she wrote the riveting tale "How
to Eat Mud Pie," Lindsay Harrel has passionately engaged the written word as a
reader, writer, and editor. She holds a B.A. in Journalism and Mass
Communication and an M.A. in English. In her current day job as a curriculum
editor for a local university, Lindsay helps others improve their work and
hones her skills for her night job—writing inspirational contemporary fiction. Lindsay
lives in Phoenix, Arizona, with her husband of five years and a golden
retriever puppy in serious need of training.
Did I mention wicked smart, too? Yeah. I know. Today we want
you to kick back, toss your flip-flops in the bag (mine are hot pink to match
my swim suit and since it's cyberworld, uh…size 4 thank you very much!) Close
your eyes, well don't really…um…you're reading, and listen as Jimmy Buffet and
possibly Kermit take us to the islands.
Today, Linds and I are hanging at the beach. Which one you
ask? Doesn't matter. It's a beach. With water. And drinks with umbrellas
(loaded or unloaded whatever you prefer).
JP:
What kind of sunscreen are you wearing and what proof? I'm wearing my sparking
Hawaiian Tropics. I feel like such a Cullen! 15 proof which is a little higher than
the proof in my Mohito! LOL
LH:
Banana Boat 'cause the name just rocks—even though I think of coconuts, not
bananas, when I think of the beach. And do they make a 150-proof? 'Cause, girl,
I'm pale and I burn. Just a fact of life, unfortunately.
JP: I
heard once you get to 30 proof, it's all the same just more expensive. Don't
take my word though, as you might look very much like Sebastian when all is
said and done. So, I know we're chatting and all, but what genre is that book
you're reading?
LH:
Christian romantic fiction, of course. I love all genres, but I sort of find
the beach setting a romantic one. So I gotta have fiction to match!
JP: Yes
I agree although I'm reading an intense romantic suspense, but I can't figure
out who killed Laura Palmer. *giggle* You missed that didn't you? You're so
young! (Who else missed that?) Hold up, my bathing suit needs adjusted. Oh, the
sand! How many bathing suits did you try on before you found one you deemed
decent to go out in public in?
LH: Well,
since I can tell on the hanger that about 99% are either for tiny teens or
grandmas…not many (since there aren't many to choose from!).
JP: I
so had that issue with my daughter. Either too little girlish or too
Kardashian. Sigh. Cough. I'm parched. Let's order something to drink! What are
you having?
LH: Ice water (with the awesome munchable ice like they have
at Sonic) with a Coke Zero chaser. Ha. I'm funny, huh?
JP:
Seriously? We're on a beach with a full Tiki bar and you're having water. With
ice. That crunches. You know what else crunches? Celery stalks. In Bloody
Marys. LOL I'm kidding, I mean celery does crunch but about BMs. Okay, now that
could go lots of places. BM as in Blood Mary, people.  Nevermind. I'm having a watermelon slush.
Man, I love the beach. The sand in my… toes, the crashing of waves. Sun on my
face. What do you love most about the beach?
LH: Like
you, the sound of the waves. There is nothing more relaxing to me than the
sound of running—or crashing—water. Sigh! Like I said above…romantic, no?
JP: Indeed
it is, Linds. Hey your shoulders look a little medium rare. I'm thinking you
need to load up again. Dude, we need some tunes. What's playing on your iPod?
LH: You're
going to run away screaming when I say this, but I love all the Glee
soundtracks. Especially the ones where they perform show tunes. Don't hate!
JP:
Hate?! I LOVE the Glee soundtracks, have most of them! Crank up Defying
Gravity! But not really. It's kinda's messing with Jimmy. Here's a little island treat for all of us! 

JP: Now that's island fun and it makes me hungry. Lunch should be seafood. I'm having deep fried
crab claws, crab legs, and fried shrimp. What's a little grease when you're
wearing a cyber 4? What's on your menu?
LH: Um,
yeah…the cool thing about surf and turf is YOU can have the surf and I'LL have
the turf. (Cough, seafood is of the devil). For me, chicken all the way, baby,
especially if it's seasoned with some sort of Cajun or jerked spices. Yummy in
my tummy.
JP: And
yet again, you disappoint me. Sigh. SIGH. SIIIIGH! Oh well, more for me! Let's
go in the water! Kayaking! Yes. Hope JAWS doesn't get us. Ba dump…what do you
hope to see out here—minus JAWS? I'd love to see a school of dolphins. Do they
actually travel in schools? Herds? Packs? Crowds? Clicks?
LH: Yay,
kayaking is fun! I did that once in Hawaii with my hubby. And yes, wouldn't it
be sweet to see dolphins? I might even be willing to brave my fear of the open
water and swim with them…as long as we were positive JAWS wouldn't attack and
bite my leg off. I'd also love to see more sea turtles. We just saw one when we
snorkeled in St. Kitts (in a very secure and safe cove…no sharks!).
JP:  Sounds like a plan. Don't worry, we'll be
safe. Isn't that what everyone says before it isn't safe? What would you do if
the undertow kept pulling us out? Or if you were stuck on a beach island for
three months? What would you miss most? What would you miss least?
LH: I'd
miss my daily dose of Internet and social media/email, since I'm pretty much
addicted. What would I miss least? Haha, work.
JP: Yep, this is the life and it's all in cyberville so join
us! You can hang with Linds on land too! At her blog, facebook, and twitter @LindsayHarrel.
What's
playing on your iPod and are you Surf n Turf, or just Surf or Turf? Cheers! Don't
forget your sunblock!
*Monday, I'll choose the winner for my contest on facebook and share why I chose it here on the blog! Today is the last day to cast your vote and name the Saint Bernard in my newest book. Winner gets a $10 Amazon/Starbucks card (your choice) "Like" my page and leave as many comments as you like!