Per usual, I'm reading through the Bible chronologically and we're in the Exodus era. God had brought the people into the wilderness to build them into a nation, to give them laws and ceremonies and it's exhaustive because they need them! 
God asks for those who have willing hearts to bring gold, silver, scarlet, blue thread etc… as an offering to build the tabernacle–a place he will dwell with them. And people came! They brought so much (from the wealth given to them by the Egyptians when they left after the death of the firstborn) that they told Moses to tell the people to stop bringing stuff. They had more than enough to complete the tasks God had assigned them.
This is big time giving right here! 
But what I loved most this go-round was this: Exodus 38:8 NLT "Bezalel made the bronze washbasin and its bronze stand from bronze mirrors donated by the women who served at the entrance of the Tabernacle."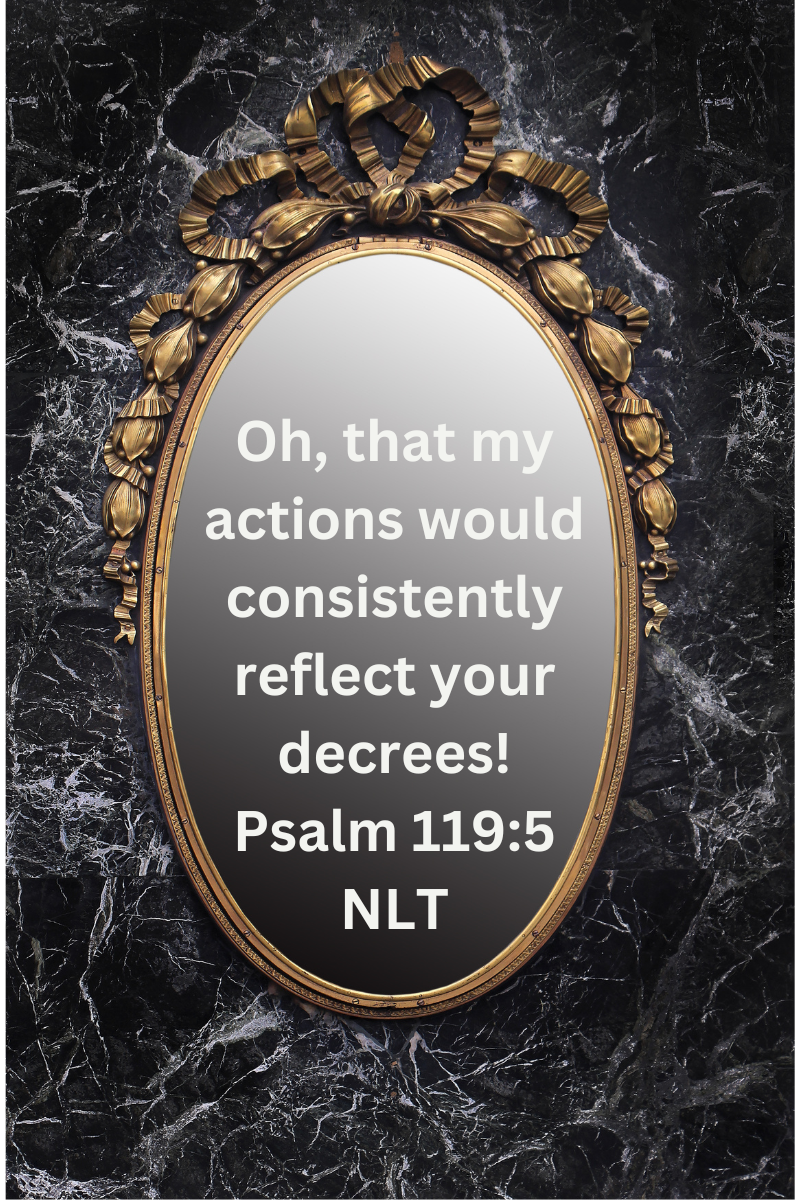 Women brought their mirrors which they'd taken out of Egypt. According to archaeological resources, Egyptian mirrors were ornate, full of gems and worth quite a bit. And yet these women freely gave these mirrors for the service of God.
They'd rather reflect on God than their own reflections. Their vanity was worth letting go to humble themselves before God.
The Forward Reflection Question of the day is: Who are you reflecting most? Yourself or God? And are you willing to give God all that you have, even what seems terribly valuable, for his kingdom's causes?
What do you find most fascinating about building the tabernacle?