Hey friend! 
Thanksgiving has passed and the Christmas season is in full swing! Before you know it January will roll out and February will roll in, meaning A Cry in the Dark will be hitting online and brick-and-mortar bookshelves everywhere.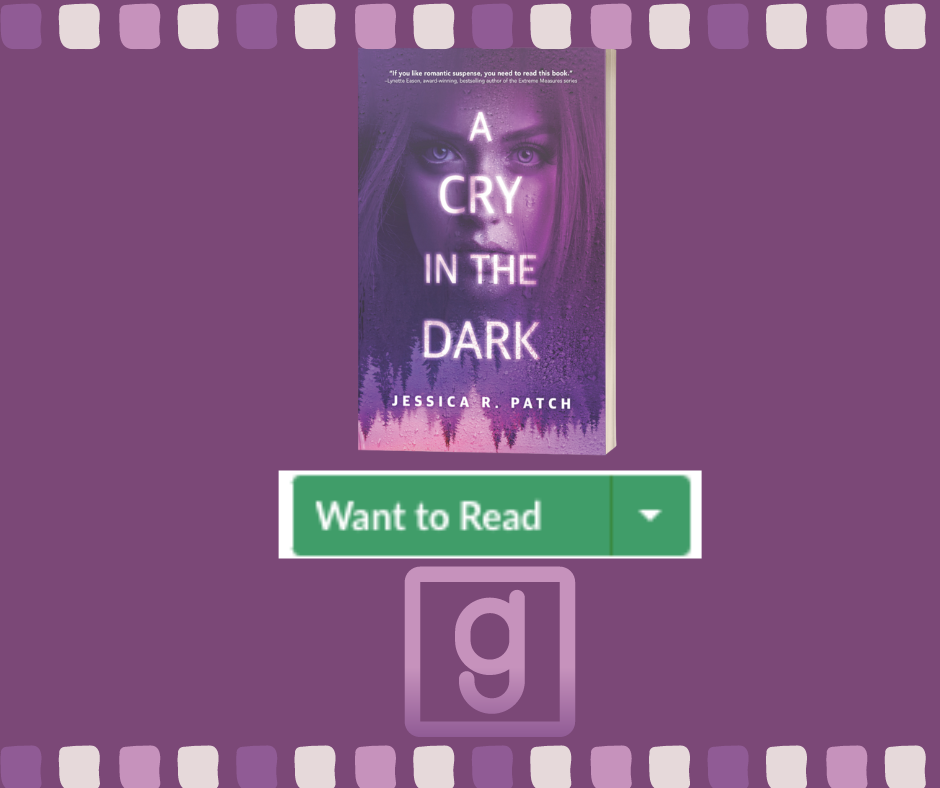 Maybe you haven't added it to your Goodreads Want to Read shelf. Now would be a great time. I'm so excited about this book and following Violet's story. I've had a lot of reader feedback and interest in her. You'll get some more definitive answers to what transpired between her and the killer in Her Darkest Secret and quickly discover why she seems aloof and distant. It's tragic really. But God's grace is overwhelmingly good and it's a story that showcases that!
Here's a peek:
Deep in the Kentucky hills, three women have been found brutalized and murdered.
But the folks in Night Holler have their own ways and their own laws.
And they're not talking…

Led to an isolated Appalachian Mountain town by a trail of disturbing murders, FBI special agent Violet Rainwater's determined to catch a serial killer with a twisted agenda. With locals refusing to reveal their secrets, Violet's only ally is Detective John Orlando. But even John has an ulterior motive—he's convinced this case is connected to his wife's murder. 

As they dig deeper, Violet uncovers a link to her own unresolved past. For years she's worked the cold case of her mother's abduction, which had led to her birth. The need to look into the eyes of the sinful man who fathered her consumes Violet. Until she can, she'll never have peace. Because she's terrified she might be exactly like him.

In this chilling novel, when the present collides with Violet's mysterious past and John's tragic loss, they must unravel the warped, sinuous connections before the killer strikes again. But solving the case might not be nearly as terrifying as the possibility that Violet's finally found her roots…
I can't wait for you to read it. You can also preorder the book from your favorite retailers including Walmart and Target!
New Book Projects!
At the moment, I'm working on a new novel that will be included in a collection with some of your favorite inspirational authors. I'm using two characters from Her Darkest Secret for the heroine and hero. Any guesses who they might be? Oh, this book is going to be so fun! I'm writing it organically, meaning I haven't plotted anything. All I know is how the killer is murdering his victims and why. I know the hero and heroine. AND fun fact: I'm setting it in Splendor Pines, East Tennessee where Rush Buchanan and Nora Livingstone are from in Cold Case Christmas, so you'll see cameos and revisit the lovely mountain town in a sizzling hot summer!
The rest of the story will just come straight from what I'm imagining in that moment. I have no idea WHO the killer is or how the investigation is going to play out, but that's okay. It's all part of the joy of writing organically.
I'm also working on new books for Love Inspired Suspense in a Texas Crime Scene Cleaners series featuring two brothers and a sister! It's been a lot of fun too. 
Lastly, I'll be bringing you Tiberius Granger's story in 2024! If you've read Her Darkest Secret,  you've met him and he'll take a more active role in A Cry in the Dark as I prep him for his own wild story set in the Outerbanks, North Carolina during hurricane season. It'll be a real thrill ride with some crazy wild twists and shocking ending–at least I hope it will be! 
So what are you up to these days? Reading any great thrillers? Let me know in the comments!
And if you care to guess who the characters might be from Her Darkest Secret, share in the comments. Patch Pack members already know, so no commenting from any of y'all! That's cheating! 🙂 
Until next time,
Jess