Hey friends!
This year has been wonky to say to the least, but I've been busy writing like crazy. I guess I was making up for the year sabbatical I took. 
I'm so excited that I've been contracted for another 3-book series with Love Inspired Suspense. Cold Case Investigators will be kicking off with Cold Case  Takedown in April 2021. But I've also been working on a sweet romance series: The Honeyhaven series!
Hometown Honey released back in the summer and Honey for the Holidays is up for preorder right now and releases on October 20th! I love this town. It's quirky and unique and full of southern flavor–think Hart of Dixie tv show. It's been a joy to bring these characters to life on the page. Each story comes with challenges, of course, but at the end of the day it's a pleasure. I laugh often at their banter and actions. If you've kept up with the series, I hope you feel like part of the Honeyhaven community and that with each new story, you step right into the story world like a friend on the page with them.
If you haven't preordered Honey for the Holidays, now is a great opportunity since it's at a special price of only $.99 cents. It will go up to $2.99 on Release Day.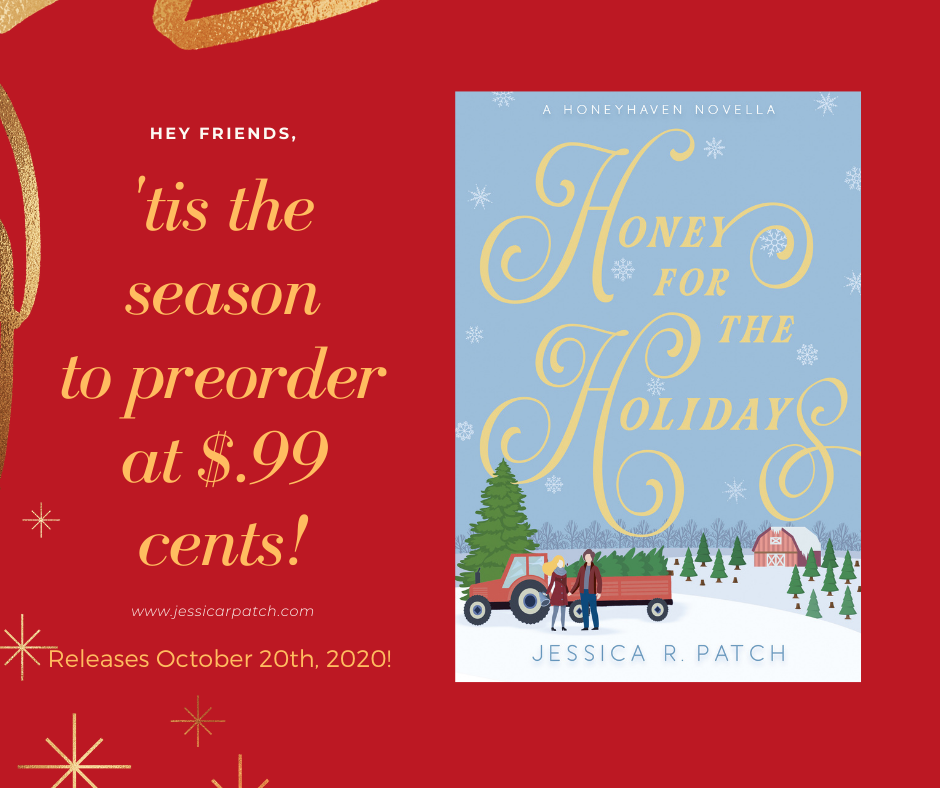 If you haven't read any books in the series, while you don't HAVE to read them in order, I'd recommend it. But then, I'm an in-order-of-written kind of girl! 
You can browse all of the Honeyhaven stories on my website.

If you have read the Honeyhaven series, which book is your favorite so far? I'd love to hear from you!
Warmly, 
Jessica