Romance is in the tropical air. Okay, it's freezing pretty much everywhere but not on Joy Island in the Bahamas. The weather is perfect. Feel the sun on your skin, the smell of coconut and fruit filling your senses, and love falling at your feet…possibly tripping you up!
I am super excited to be a part of a fabulous new romantic series that begins releasing next Tuesday, February 19th!
But you can preorder the ENTIRE series right now and save $20!!!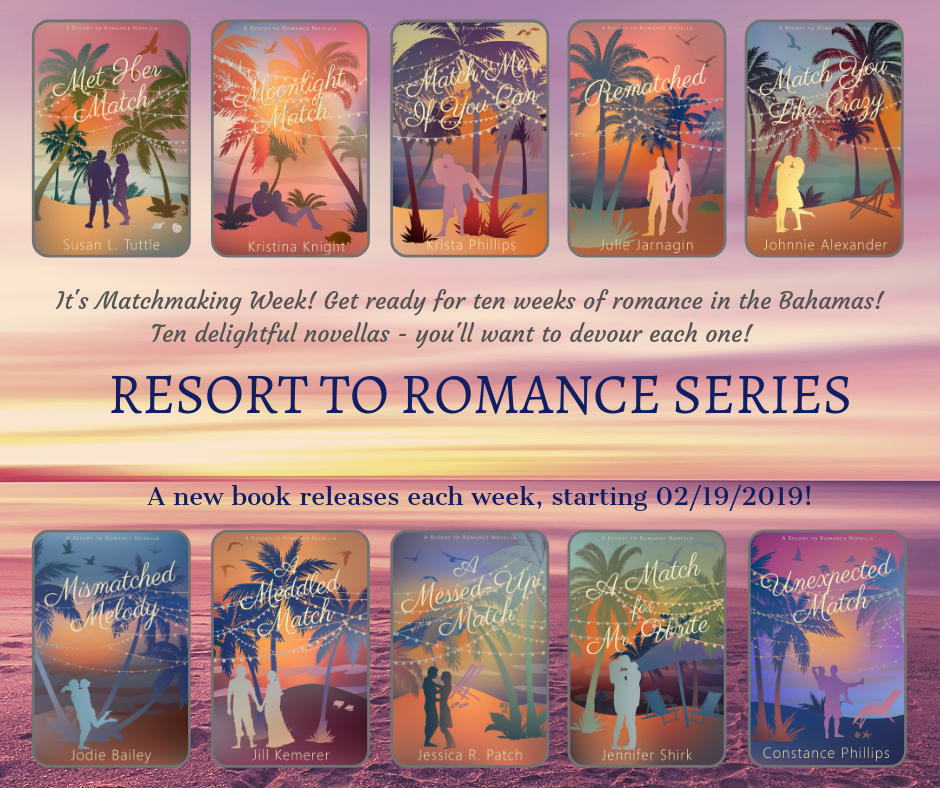 The Resort to Romance Series is unique for sure. And you are SURE to love it!
WHAT IS RESORT TO ROMANCE ALL ABOUT?
It's Matchmaking Week at an all-inclusive resort on a private island in the Bahamas. Each guest has been expertly paired and is here to enjoy one full week with their match. While there's no money-back guarantee on the paid trip, the participants are guaranteed to find love!
Get ready for ten weeks of romance in the Bahamas with a new series brought to you by some of the best authors in the inspirational and sweet romance genres…
Ten delightful – and standalone – novellas linked by one matchmaking week. You'll want to devour each one!
Jill Kemerer kicks off with her release A Meddled Match. And then my book, A Messed-Up Match releases February 26th.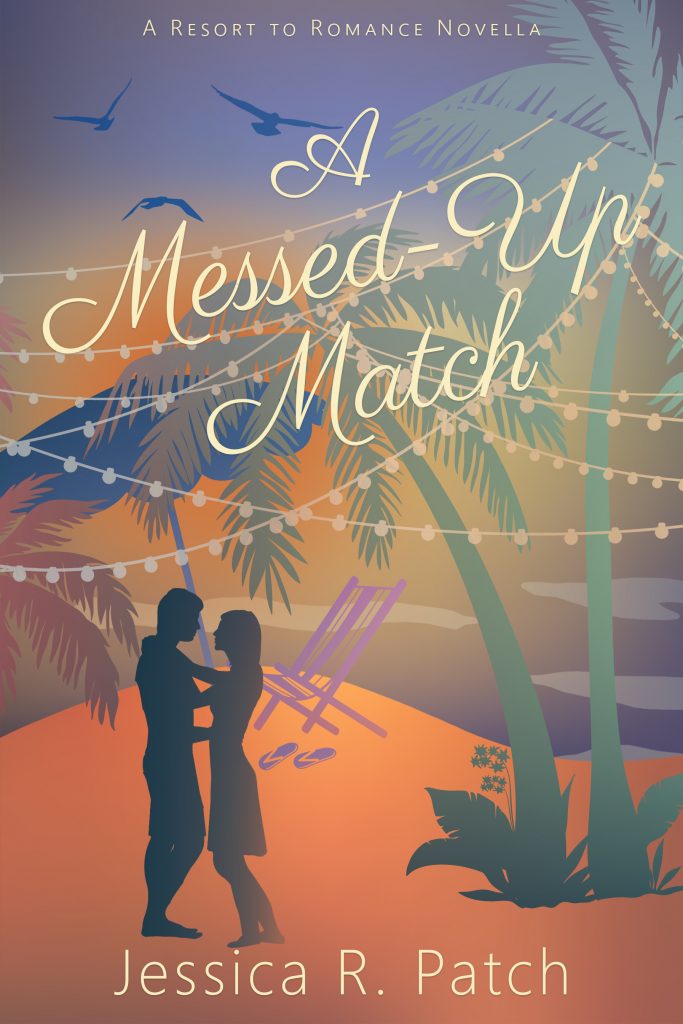 A Kindergarten teacher with fears to overcome.
An infamous blogger and magazine writer with a cynical view.
And one romantic week that will bring second chances.
Neeley Valentine has spent nearly all of her savings to participate in a matchmaking week on Joy Island in the Bahamas. But she's not looking for a love connection so much as someone who will force her out of her comfort zone.
Pax Cannon is known to the online world as the Love Curmudgeon, and he's ready to prove in one of his biggest articles yet that matchmaking weeks are a joke and men should run as fast they can from them.
When one of the resort's rules is broken, bringing these two together, neither are prepared for the unexpected twists and turns that will school them on the subject of love. 
What Early Readers Are Saying about A Messed-Up Match
"A Messed-Up Match sizzles with romantic tension. Patch tosses in loads of her trademark banter along with characters wading through deep personal issues. Throw in a few unexpected twists, and this book is the perfect escape from the winter blues." ~ Jill Lynn, Author of The Rancher's Unexpected Baby
"I'm normally not a fan of novellas because they can come across as shallow and underdeveloped. Not this one!" ~ Denise, Goodreads
"From the first pages of A Messed-Up Match, readers will be chuckling, because Neeley is hilarious! And Pax's initial reactions to this strange woman who overshares only enhances that." ~ Suzie, Goodreads
Join us next week as we kick off these releases with a HUGE, like HUUUUUGE giveaway to celebrate!
You can preorder these 10 novellas at just .99 cents a piece now. The price goes up each book after the individual release week!
Check them all out at Jill Kemerer's site! RESORT TO ROMANCE FULL SERIES