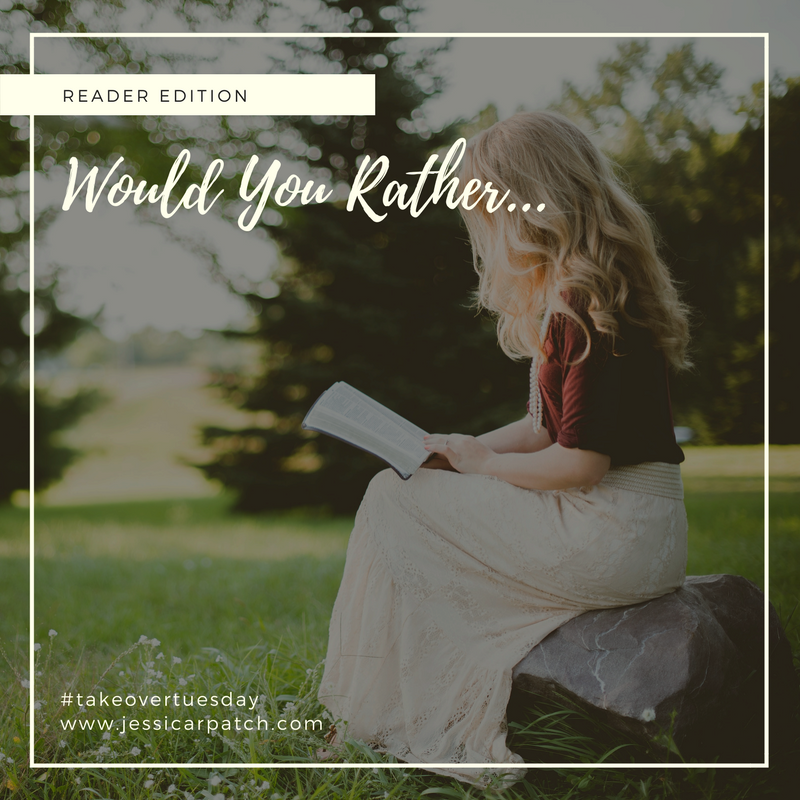 It's Takeover Tuesday and Annie Just Commonly and I are swapping blogs for today. You can catch my interview on her blog, and I'm giving away a copy of Secret Service Setup, so head over there next.
Welcome Annie!  Let's get to know more about you in a formal way and then we'll get to more personal stuff when we play Would You Rather!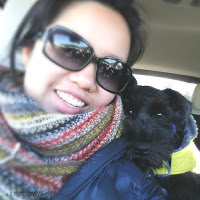 Just Commonly, AKA Annie is an avid reader turned blogger.  She is the mind behind  Just Commonly  blog, sharing what she loves most – Jesus & all things book and bookish . She's a big fan of all Christian fiction, as well as books in the Young Adult, Middle Grade and even Kids Fiction genre. She'll test out recipes from cookbooks and share thoughts from biographies to books on nutrition, spiritual help or just any book that struck her fancy. Next to reading, her other interests includes spending time with family and friends, eating, playing with her miniature schnauzer pups, Gabby and Reagan, and somehow challenge her non-existent athletic abilities to improve (tremendously) her tennis and golf game. 
Annie is proud to be one of the founding stewards of the  Christian Fiction Readers Retreat  (CFRR). CFRR is a one day event gathering of Christian Fiction readers and authors, with a focus theme of "Honoring God through Christian Fiction."  It features speaker sessions, author panels, breakout sessions, prayer & worship and author signings.  You can reach Annie on her blog, Just Commonly , Facebook , Twitter  or Instagram.,
Y'all for real, go check out CFRR. It's a great line-up!
Now on to a former game I played often on the blog. I'm resurrecting it for today. It's all bookish questions and if you comment below…you'll be entered for a chance to win one of Annie's favorite historical romances by one of her favorite historical romance authors, Karen Witemeyer, which makes me super happy because Karen is one of my FAVORITE historical romance authors too! And I loved A Tailor Made Bride!
Would You Rather…
1. Read your favorite book over and over, or read any other book but never get to read your favorite again? So, I don't like this question. I mean, that's hard. Are you saying this is FOREVER? Do I really have to CHOOSE?  
2. Meet a "book boyfriend" in real life or the author who created him? Totally the author. I mean we can gush together about him and even think of some names to call him, like McDreamy or McSteamy – wait, those are taken. The lovely thing about book boyfriends are the very fact that they are fictional, and the mind behind that created them are worth exploring more, don't you think? 
3. Be saved by a military hero or a law enforcement hero? LAW ENFORCEMENT HERO – OK, no disrespect there, but I have my reasons. I'm kinda partial to a Gibbs, Tony, Booth…etc. Wow, 2 out of 3 are also military (at least ex). Hmmm…
 4. Be the heroine or the sidekick? Totally sidekick. I love being the sidekick. You get to enjoy all the fun while being the sensible one. Right?! 
 5. Live in the pages of a historical or a thriller? Historical – I think. Ask me again tomorrow.  
 6. Read only setting on the coast or only settings in the South? Coast…I think. OK, ask me again tomorrow. 
7.  Read paperbacks or digital books? PRINT ALL THE WAY! I love the touch, the smell, the look. How can you admire the book and it's beauty while it's stuck inside a screen? 
 8. Read your favorite author forever or only get to read new authors from now on? I love favorite authors, but I think variety is good. WAIT. Is this a forever scenario like I can't read any more of theirs?  Jesse, I'm beginning to not like these questions. 😬
9. Fall in love with a spy hero or an undercover agent hero? Undercover agent hero. Spies are overrated – OK, maybe also too much James Bond.
10. Be a damsel in distress or a rescue-the-hero heroine? Rescue-the-hero heroine's sidekick. 😉 I mean sidekicks have some great moves!
Such great answers and they made me laugh. Yep, they had to get a little harder as we went. 😉 Thanks for being such a fantastic sport. I'm so glad we swapped blogs today. I love having you here.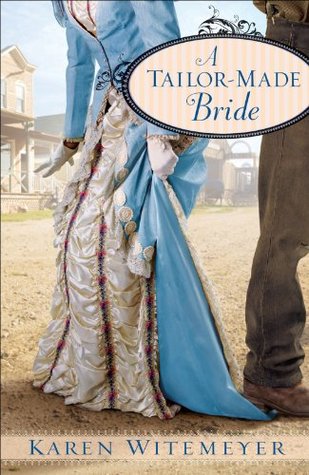 Givewaway-Tailor-Made bride
Visit Annie's blog and enter for a chance to win a signed copy of Secret Service Setup, my newest release!