Welcome everyone! I am super excited to share this big news!
Ten of some of the best authors in the inspirational and sweet romance genres are hosting a 10 Weeks of Romance Giveaway to celebrate a new Resort to Romance series! And I'm honored to be a part of it.
Here's the series premise:
It's Matchmaking Week at an all-inclusive resort on a private island in the Bahamas. Each guest has been expertly paired and is here to enjoy one full week with their match. While there's no money-back guarantee on the paid trip, the participants are guaranteed to find love!
Each week beginning Tuesday, February 19ththrough the week of Tuesday, May 7th, a new book by a new author in the series will release, and you have the chance to win one, some, or the grand prize which includes all ten novellas plus a $150 Amazon gift card!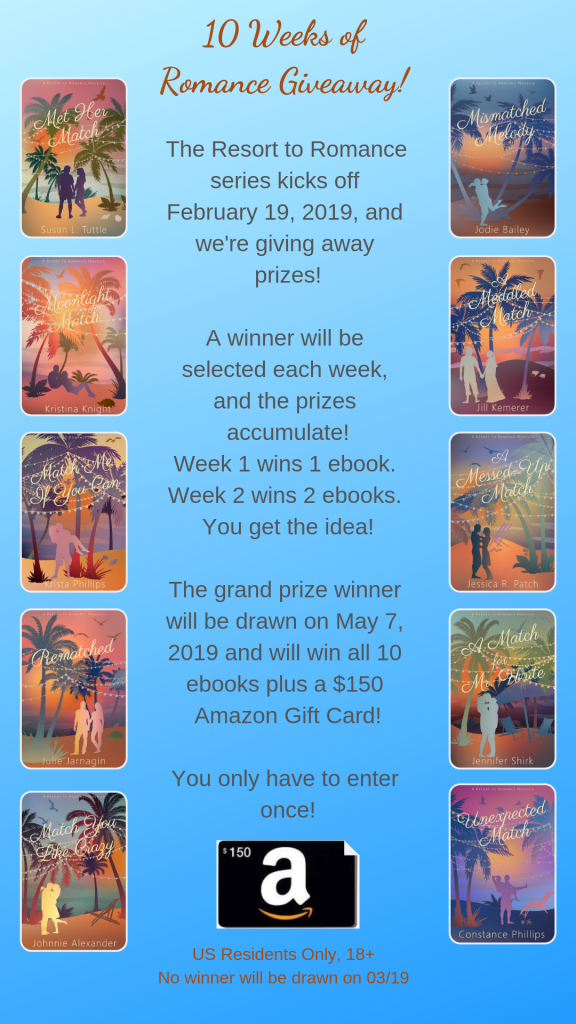 Here's how it works:Register at the rafflecopter below. We'll randomly select a winner each Tuesday. And the great thing about this giveaway is the books build with every author's new release! That means your entries roll over each week all the way up the grand prize.
This week's prize is: A Meddled Match by Jill Kemerer and my book A Messed-Up Match!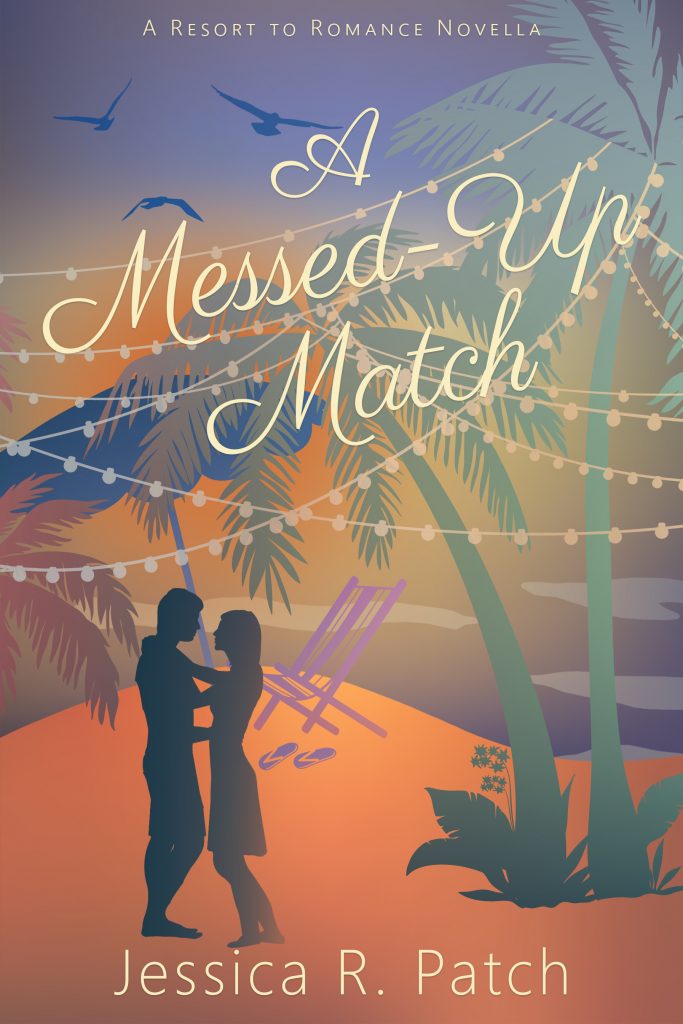 A Kindergarten teacher with fears to overcome.
An infamous blogger and magazine writer with a cynical view.
And one romantic week that will bring second chances.
Neeley Valentine has spent nearly all of her savings to participate in a matchmaking week on Joy Island in the Bahamas. But she's not looking for a love connection so much as someone who will force her out of her comfort zone.
Pax Cannon is known to the online world as the Love Curmudgeon, and he's ready to prove in one of his biggest articles yet that matchmaking weeks are a joke and men should run as fast they can from them.
When one of the resort's rules is broken, bringing these two together, neither are prepared for the unexpected twists and turns that will school them on the subject of love.

Be sure to stop by Susan L. Tuttle's blog next Tuesday to see what book is being added to the giveaway.
a Rafflecopter giveaway