Hey everyone!
Last year I didn't have a single Love Inspired Suspense novel release because I had taken 2019 off for some other things unrelated to writing. But I gotta tell you, it was great to get back to the land of fiction in 2020–I needed the escape, as I'm sure many of you did and found it in reading or writing yourself.
And all the work in 2020 is coming to fruition in 2021 which means you'll have 3 brand new books to scarf down in April, August, and December. This Cold Case Investigators series was one of my favorites so far (I say that about every series at the time).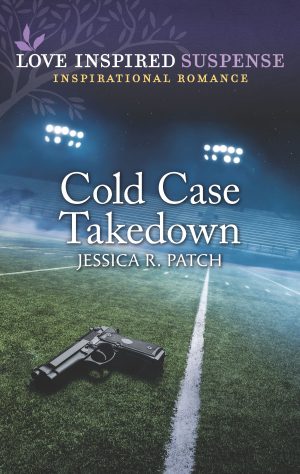 The series follows the Mississippi Bureau of Investigation Cold Case Unit (MBI) and tells their stories of struggle, faith, romance, and high-impact danger!  They'll battle things like clinical anxiety and panic disorder, gender bias, guilt, shame, feelings of uncertainty and no control. You'll see villains who are less diabolical (though cut-throat all the same) and more motivated by feelings you and I could be motivated by if we didn't have faith and hope but acted on greed, unhealthy desires, and desperation. 
And all books will take place in small fictional towns in Mississippi, although I admit to modeling Book 2 after where I live! 
April kicks off with Cold Case Takedown which is unit chief Colt McCoy and podcaster Georgia Maxwell. It's a story about battling fear and clinical anxiety. It's about faith and prayer and even medication–because some anxiety needs treated as much as high cholesterol! And it's about giving grace to those who suffer with anxiety/panic that aren't spiritual in nature but medical. It's also about small town corruption in regards to football. Everybody down south knows football is king! Friday Night Lights, baby!
So to celebrate, I'm giving away 10 signed paperback copies of Cold Case Takedown to 10 people! EEEK! And just a little ahem…authors truly do love reviews because it helps push the book out into the big book world to be seen by others. Even if it's "I really liked this book and these characters!" Early reviews can be posted on Goodreads too! But Amazon makes ya wait until Release Day, just saying.
Now, feel free to enter for a chance to win 1 out of 10 copies and share this post so your friends can enter too! Share the love, y'all. 
U.S. Only;  18+