Hey gang!
Happy Valentine's Day! I'm celebrating with good friends today and we're offering you a BIG sale on our Resort to Romance series! 10 books. .99 cents per book! Whoa! What?
Yeah, you read it right. It's so cold out. Warm up on a tropical island and settle in for a lot of laughs and romance.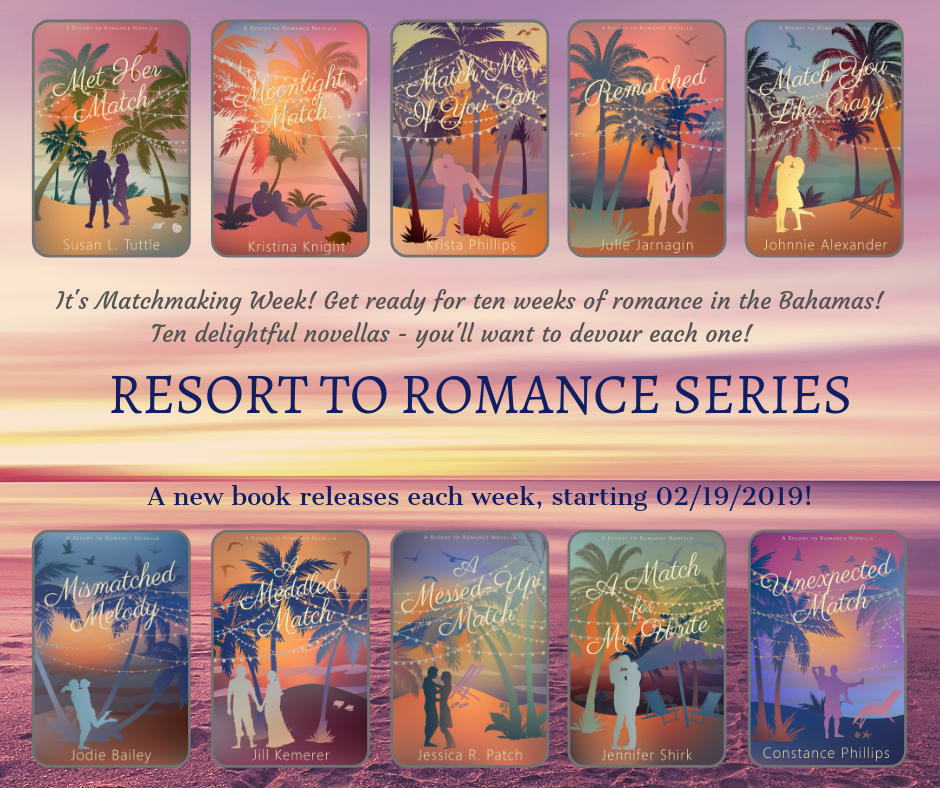 It's been a year since we've released these books and they are ALL AVAILABLE NOW!RESORT TO ROMANCE SERIES

It's Matchmaking Week at an all-inclusive resort on a private island in the Bahamas. Each guest has been expertly paired and is here to enjoy one full week with their match. While there's no money-back guarantee on the paid trip, the participants are guaranteed to find love!

A Meddled Match by Jill Kemerer
A Messed-Up Match by Jessica R. Patch
Met Her Match by Susan L. Tuttle
Moonlight Match by Kristina Knight
Unexpected Match by Constance Phillips
Match Me If You Can by Krista Phillips
Mismatched Melody by Jodie Bailey
A Match for Mr. Write by Jennifer Shirk
Rematched by Julie Jarnagin
Match You Like Crazy by Johnnie Alexander
You don't have to read them in any particular order. They stand alone, but you might see some fun cameos!
Here's a little more about my book in the series: A Messed-Up Match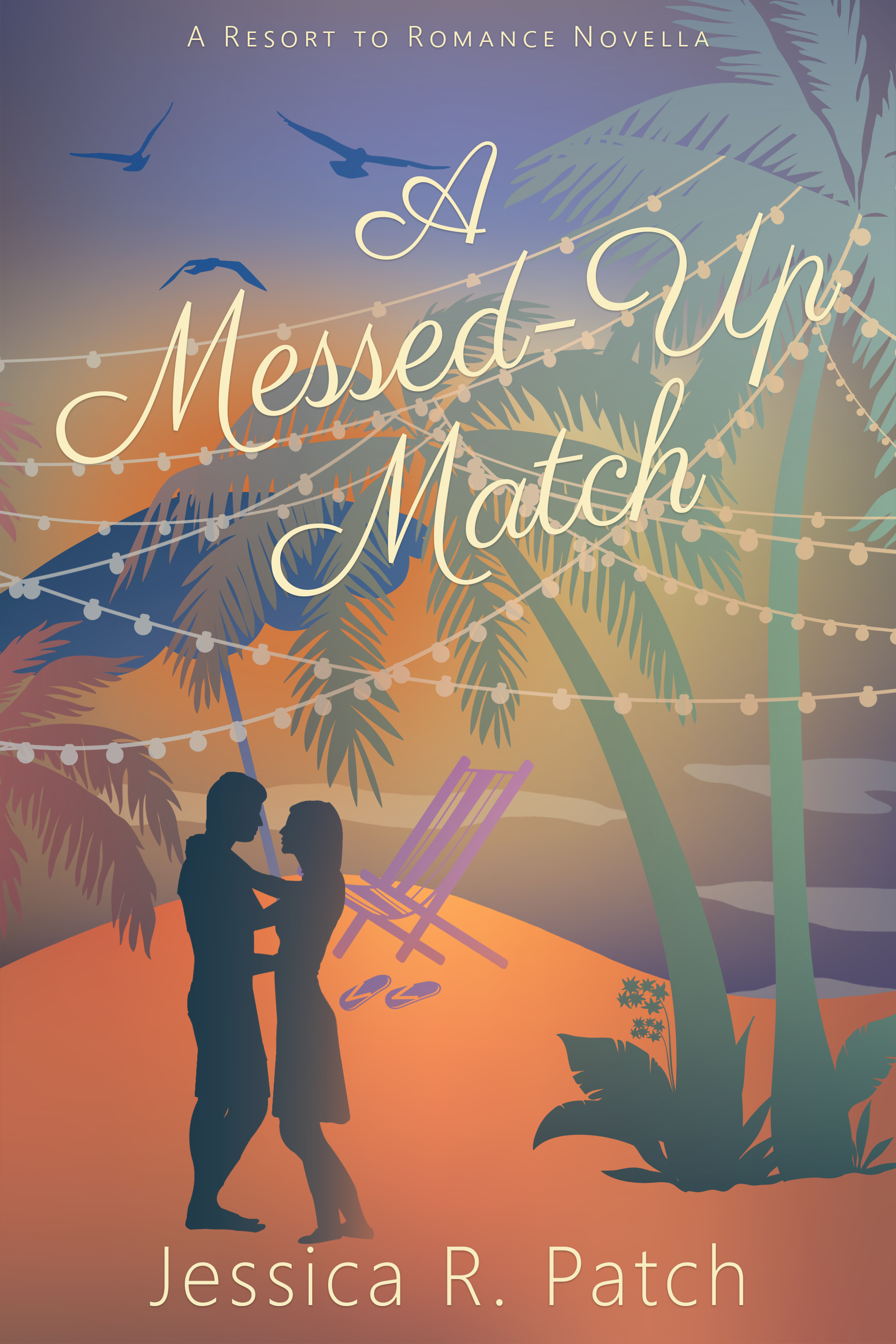 A Kindergarten teacher with fears to overcome.
An infamous blogger and magazine writer with a cynical view.
And one romantic week that will bring second chances.

Neeley Valentine has spent nearly all of her savings to participate in a matchmaking week on Joy Island in the Bahamas. But she's not looking for a love connection so much as someone who will force her out of her comfort zone.

Pax Cannon is known to the online world as the Love Curmudgeon, and he's ready to prove in one of his biggest articles yet that matchmaking weeks are a joke and men should run as fast they can from them.

When one of the resort's rules is broken, bringing these two together, neither are prepared for the unexpected twists and turns that will school them on the subject of love.
Click HERE to purchase A Messed-Up Match for only .99 cents!
Happy Valentine's Day! Enjoy the read and share the good news with friends! 
Warmly,
Jess