My authors gave to me…
Deep Waters (and an adorable Christmas ornament) by moi… 
An adorbs book cozy from Susan Tuttle 
The Memory of You by Catherine West
A Child's Christmas Wish by Erica Vetsch
On Love's Gentle Shore + tote bag from Liz Johnson
The Gift of Twins by Gabrielle Meyer
The Rancher's Mistletoe Bride by Jill Kemerer
Christmas Captive  by Liz Johnson
What is this I'm talking about? The 12 Days of Christmas Giveaway is BACK!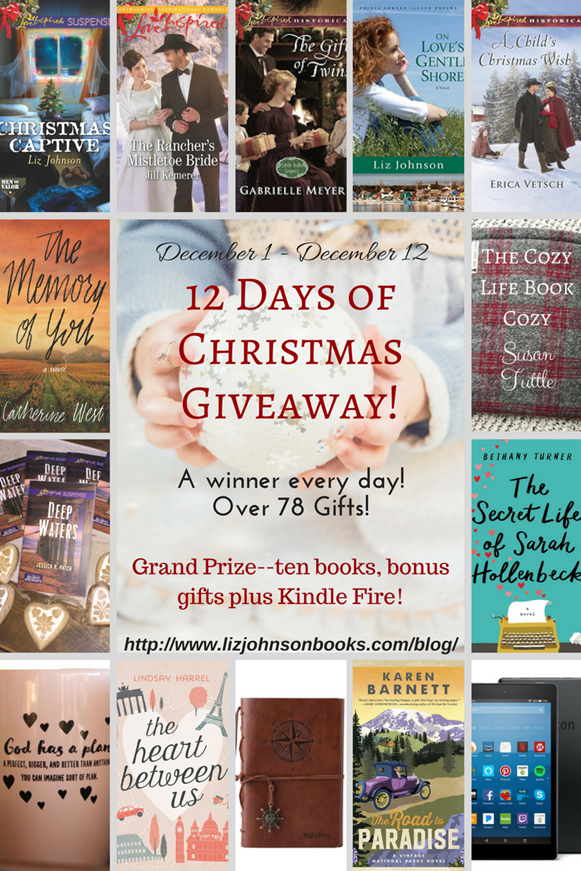 You read that right! Each day the prizes have been building and new winner is drawn daily. On Day 12, the grand prize winner will be drawn and he/she will win all 10 books, bonus gifts, & a Kindle Fire 8!
Just now getting in on the fun? You're not too late to revisit the prior blogs from Day 1-Day 8 and enter to win. You can enter every single day! Tomorrow, don't forget to stop by Bethany Turner's! Her link is below.
Here is the line up:
12/1 Liz Johnson
12/2 Jill Kemerer 
12/3 Gabrielle Meyer 
12/4 Liz Johnson 
12/5 Erica Vetsch
12/6 Cathy West 
12/7 Susan Tuttle 
12/8 Jessica Patch 
12/9 Bethany Turner
12/10 Lindsay Harrel
12/11 Karen Barnett 
12/12 Liz Johnson 
Also, if you're looking for a holiday read to cozy up with while you wait to see if you're a winner for these sweet prizes above, may I suggest Hope Under Mistletoe? If you love Hallmark movies, holiday romances, and swoon-worthy heroes, plus a beautiful redemption story, then this is the book for you! And only .99 cents! You can purchase it NOW on AMAZON!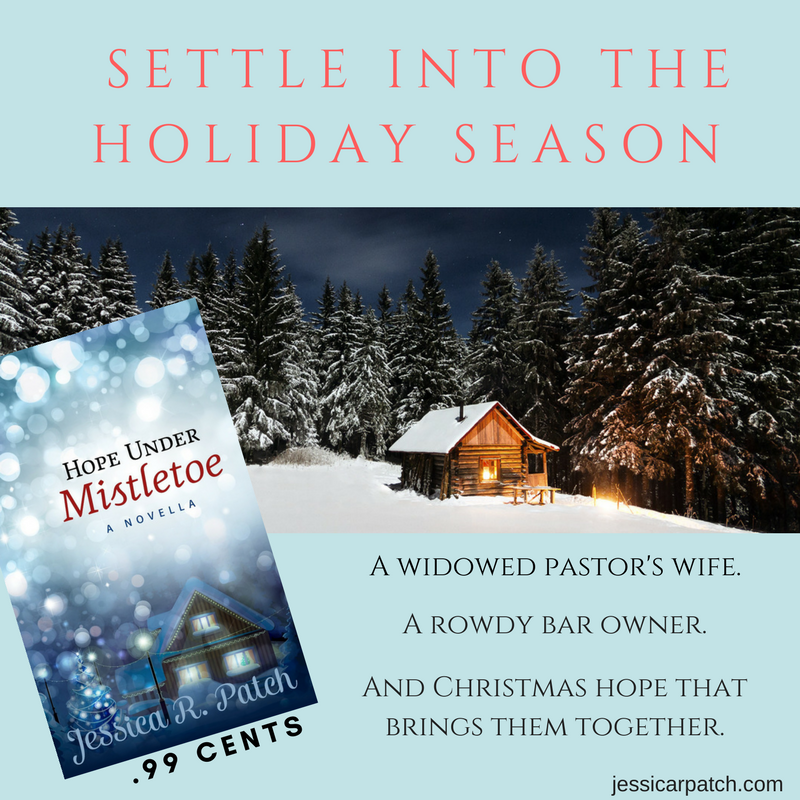 Merry Christmas, friends!
*Forward Friday will return next week!