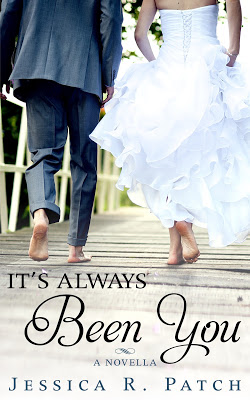 Hey everyone! Just wanted to let you know that the last novella in the Seasons of Hope series is almost here!
If you're a subscriber to my newsletter, you'll be receiving it for FREE! It's scheduled for November but you just might get it before October is up!
I'm so excited about this story and this series. It's been a fantastic ride and I appreciate the support of all you friends who are Patched In. You've really been a huge encouragement to me. Your positive feedback has been a boost of confidence, and I thank you. Sincerely.
If you haven't subscribed (above right corner on the sidebar), you can now and receive this novella for FREE! The other books are available on Amazon at an affordable price! SEASONS OF HOPE SERIES. The first book is a Christmas book, so grab it up as the holidays are a-comin'!
So here is the back cover blurb for the final novella:
Successful bistro owner and worship leader, Sierra
Bradley appears to have it all together, but inside she's a hot mess. Often
dictated by fear, Sierra regrets not eloping with high school sweetheart, Ezra
Alcott. Now he's returned to Mistletoe to sketch behind-the-scenes portraits
for his sister's wedding and Sierra has agreed to cater the event. With no
escape from crossing paths, she has to deal with the heartache of what might
have been.
Ezra Alcott left for France to make his mark on the
art world and nurse the pain of rejection. But somewhere along the way he lost
sight of the kind of man he wanted to become. Back in his sleepy hometown, he
realizes God might be giving him a blank canvas to start over.
If Ezra can find the strength to ask for a second
chance, and Sierra can trust God with the things she can't see, they might be
able to paint a lifetime together.
If you've read the prior novellas, I'd love for you to leave a short (doesn't have to be a professional) review on Amazon and Goodreads. You can simply copy/paste the same review on both sites! This would really help this ole girl out! Thank you!
So tell me, what is your favorite season?