When God first plants a dream in your heart, it bubbles to
overflowing with hope and expectation. But as time passes, it can be
discouraging. The bubbly fountain gets clogged with rocks of doubt and clumps
disappointment.
But God
tells us to wait, hope, and expect.
As most of you, who routinely read the blog or know me
personally, I talk often about my BFF "Jane" whose name is not really "Jane" at
all, but I like to call her that. And it's my blog  so I can.
My friend "Jane" loves the Lord. I don't know if I have ever
met anyone who loves Him and has a relationship with him like her. No one. I
admire that about her.
Several years ago, during a conversation the Lord told her
to go get her passport. It came out of nowhere, but when you spend as much time
with God as "Jane" you know His voice well.
Now, let me just say money was tight in their home. Really
tight. So spending a little over $100 for something for no apparent reason was
tough, but she went to her husband and said, "God said I needed to get my 
passport."
"Where are you going?" he asked.
"I don't know. Nowhere. Somewhere."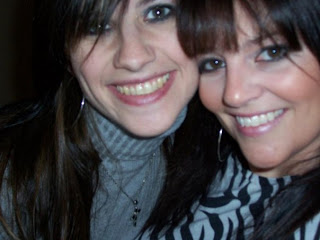 Me and "Jane"
"Okay."
So she did. It's so cute with her big ole' smile. She came
home with hope and expectation. Just a trip to Wal-Mart is fun travel. Four
hours with nothing but empty bean fields and ugly prairie to see on the way to
my hometown is exciting for "Jane." She loves to travel.
But a few months passed and God never said another word
about it.
And then one year passed.
And another.
And then God told "Jane" to go back to school and get her
teaching degree.
Money was tight. But they were faithful to give. And "Jane"
trusted God.
Just to let you know not only did she get her degree, but
her husband is almost done with his four-year degree as well and they haven't
taken out a single loan!
She was certain that she would teach elementary English—third
grade being her favorite. She graduated.
And still no place to take that passport. She'd take it from
her drawer and 
pray over it, ask God what that was all about? Was it just to
see if she'd obey? Because she did. No, there had to be more. "God, take me
somewhere. I'll go anywhere with You. Just…just take me somewhere."
Fall came and the only job offered to her was teaching a GED
class at the high school where both her oldest daughter attends and one will in
another year (how convenient for God). She took it and experienced some of the
toughest kids in her life—kids who needed a godly example.
But it opened the door for the next year.
To teach history.
Well, she loved biblical history. She could do this.
And she began teaching U.S. and World History. She especially
loves U.S. history.
Last week, she squealed over the phone and for once it wasn't
about her lunch which could have been filet mignon or a hotdog out of the
microwave with one end blown up—both squeal-worthy to "Jane".
"Guess what?"
"You're eating lunch?"
"No, I mean I am! I just had the most delicious hot pocket
with—"
"Move on."
She laughed. "Right. So I just found out that I get to go to
Europe! (She pronounced it Yerup) For a WWII tour. Lundun, Germuhny, Fraaance.
And some other places! And guess what?"
"You'll eat real sauerkraut on polish sausages?"
"Oh my gosh, that would be so good. And Belgium…I could buy
chocolate."
"Back to point, Jane."
"Right. I'm going to finally get to use my passport! And not
only am I going to Europe, I'm going for FREE!"
Years went by and "Jane" wasn't sure what her future held. But
she didn't give up on her prayers.
When
God does something, He has a purpose behind it. And it's always big.
He didn't ask her to get the passport to long for a dream
that wouldn't come. 
It wasn't to remind her that she wasn't ever going
anywhere.
It was a reminder that God was taking her somewhere.
Physically. And spiritually.
She never gave up hope. She waited for years. She circled
that passport in prayer.
And He foot her bill for her.
She leaves in June of next summer. And that Fall, her
passport expires.
God
doesn't let our dreams expire on us. He fulfills everything He's set out to
accomplish concerning us.
I'm reading a book right now by Mark Batterson called the Circle
Maker. It's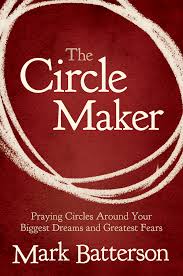 about praying circles around your dreams with scriptural promises
and not giving up on them. I recommend it highly.
Are you still waiting, hoping, and expecting. The key is to
expect. When we stop expecting God to do something wonderful, we lose hope and
waiting seems like being locked Houdini style in a water tank without the
skills to get out. And if I was tightening word count, I would have just said,
drowning.
My point. Keep expecting. God doesn't disappoint.
Where
are you? Waiting expectantly, inching your way to the dunk tank…are you in the
tank?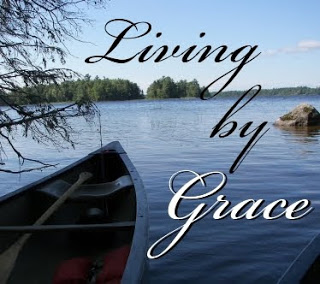 Come by our facebook page for daily devotions!