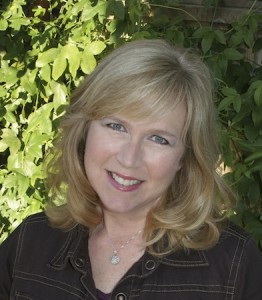 Today, I'm thrilled to have agent-mate, Sherry Kyle, hanging
out! Sherry is super sweet and I had the privilege of reading her newest book, The Heart Stone–so warming and
wonderful!
Sherry Kyle writes ReConnecting Faith and Fiction, including
books for 8-12 year old girls, as well as novels for women. Sherry is the
recipient of a Gold Mom's Choice Award for her tween book,
The
Christian Girl's Guide to Style.
Abingdon Press released her debut
novel,
Delivered with Love
, in 2011.
The Heart Stone
, her
second novel, released April 1st, 2013. Sherry and her husband Douglas have
four children and live by the ocean on California's central coast. Readers
can connect with Sherry on her website at:
www.sherrykyle.com
Okay, Sherry! Let's chat:
Jessica, thank you so much for having me on your blog!
JP: You are so welcome! Thanks for being here. Tell everyone what
inspired the idea to write The Heart
Stone?
SK: The heart-shaped diamond ring. I thought it would be interesting if
a ring was offered to someone forty years ago, but now is worn by a single
mother to fend off any unwanted advances. This idea intrigued me and propelled
the rest of the story.
JP: I
thought it was intriguing too! Speaking of intriguing, Uncle George was a
missionary to the Philippines. Have you been on a missions trip there? Why did
you choose the Philippines?
SK: No, I've never been there. I chose the Philippines
because our adoptive daughter is Filipino and her birthparents were born there,
even though we adopted her from California. I thought it would be a fun tie-in
with our family.
JP: Oh
I love that, Sherry! George shows his niece, Jessica, a fan and shares with her
about the Philippine "fan" language. It reminded me a lot of Victorian "fan
talk." Is that real or was that something you made up?
SK: The fan language is real. I wanted to include something
unique about the Philippines, and I thought the fan language was fun and
interesting to incorporate into the manuscript.
JP: How
cool! Can we expect to see future novels with any of the minor characters in The Heart Stone as main characters?
SK: I would love to write another story based on a minor
character from The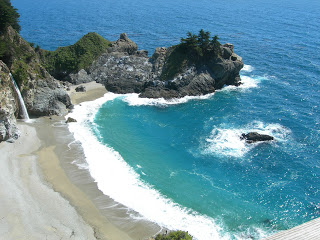 Heart Stone, but
at this point nothing is scheduled. Feel free to contact Abingdon Press,
however, and let them know! J I'm
currently writing a story set in La Selva Beach, California, about a woman who
discovers something in an old trunk.
JP: Sounds
mysterious! Let's talk sweets. Ice cream seems to be a favorite of little Jacob
and Jessica (the main character). What is your favorite ice cream treat?
SK: The other day my husband and I went to Marianne's Ice
Cream, the real shop in the story, and had a single scoop on a sugar cone. I
chose a flavor called Heaven and it's my new favorite ice cream! It is vanilla
with walnuts, chocolate, peanut butter, and brownie bites. Doesn't that sound
amazing? It was! I felt like I was living in my story because there was a woman
with her son sitting in the exact spot where Jessica and Jacob sat. It was
surreal.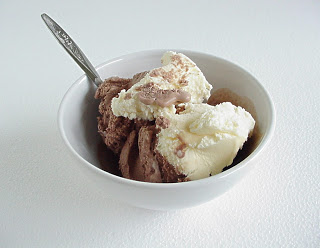 JP: That
sounds well…like Heaven! Evelyn has many memories of her dates with George as
youngsters. Would you share where you went on your first date with your
husband?
SK: Sure! My husband and I went to church to hear Chuck
Swindoll, and then went out to A& V's pizza in Fullerton, CA, on September
9th my freshman year in college. It was the first of many fun dates.
JP: I
love that your first date was centered on Jesus! Going to hear Chuck Swindoll! I
read on your website that your husband is a surfer? What about you? Do you
surf?
SK: I tried surfing once in college, but it's definitely not
my sport. I don't have the swimming skills and balance my husband has, and I'm
not fond of salt water. Plus, the water is chilly where we live. Brrr! I'll
leave the surfing to him!
JP: And also sharks. Just sayin.
*Photos of beach and ice cream came from morgue file
Here's a sneak peek at The Heart Stone:
When
the biological father of Jessica MacAllister's son decides to break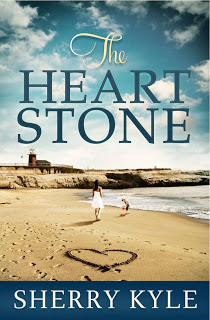 their
custody agreement, Jessica and her son visit her Uncle George for advice and
refuge…
Following a year of grief, Evelyn Sweeney is finally ready to move on.
Pondering her new path in life, her mind drifts to her first love, George
MacAllister…
When the lives of these two women cross, they discover that one heart-shaped
ring binds their stories together. But will the results be a rekindled faith
and new hope, or will it lead them both back into the darkness they've fought
for so long?