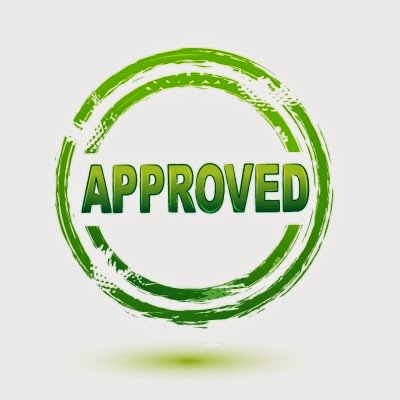 One of my favorite Old Testament books is Nehemiah. This book has so much to glean, from rebuilding your life, your faith, your church, your community, your leadership skills…the list goes on and on.
Today, let's talk about prayer. Prayer is essential in your daily life. Key word: Daily. Prayer can do many things. When I pray it builds my faith and dependence on God. It feels good to dump all the things I'm concerned about on Someone who can actually fix me…and the issues. I don't always see immediate results to my prayers. I don't always get the answers I want. But God is listening and answering. His way. His time. And if I sit still long enough, I'll hear Him talk back. Through Scripture. Through ideas that come to mind. Many different ways.
Nehemiah was the king's cupbearer. He was a trusted servant to the king. And at this time, many were going back to Jerusalem to rebuild what had been torn and burned when God's people went into captivity.
Chapter 1 is a prayer over the situation. Nehemiah confesses his sin, the sin of his people, and humbly submits his requests to God. Here's just a portion:
"O Lord, I pray, please let Your ear be attentive to the prayer of Your servant, and to the prayer of Your servants who desire to fear Your name; and let Your servant prosper this day, I pray, and grant him mercy in the sight of this man."" Nehemiah 1:11
Nehemiah needs success. He's about to speak to the king and ask to go back to Jerusalem to help rebuild.


Because of prayer three things happened for Nehemiah:
1. Permission: Nehemiah was granted access, permission to accomplish God's will and to be used by God.
Then the king said to me, "What do you request?"
"So I prayed to the God of heaven. And I said to the king, "If it pleases the king, and if your servant has found favor in your sight, I ask that you send me to Judah, to the city of my fathers' tombs, that I may rebuild it."
Then the king said to me (the queen also sitting beside him), "How long will your journey be? And when will you return?" So it pleased the king to send me; and I set him a time." Nehemiah 2:4-6 NKJV
When we come humbly before God with His glory and purposes in mind, we'll find permission from Him and He will grant us access. But it doesn't stop there!
2. Provision: God didn't just give Nehemiah favor with the king to grant him earthly permission, but He saw to it that Nehemiah had all the provision he needed to set out and accomplish the God-glorifying task at hand.
"Furthermore I said to the king, "If it pleases the king, let letters be given to me for the governors of the region beyond the River,[a] that they must permit me to pass through till I come to Judah, and a letter to Asaph the keeper of the king's forest, that he must give me timber to make beams for the gates of the citadel which pertains to the temple,[b] for the city wall, and for the house that I will occupy." And the king granted them to me according to the good hand of my God upon me." Nehemiah 2:7-8 NKJV
You never need to doubt provision and resources when God gives you permission to move forward. Whether it's a new job, ministry, move…if God allows it, He won't set you up to fail but always to succeed! Also a side note: remember to ask for anything! "You have not because you ask not" (James) Who knows what God will grant you, but you can be sure you'll never receive it if you don't at least ask!
And the 3rd thing we see is…
3. Protection: God made sure to protect Nehemiah on his journey. Now let me make a note to state this, I am not saying that if God calls you to something that you won't ever get sick, or struggle, or your car break down. Sometimes that's part of the faith-journey–trusting God through it all. Even Nehemiah faced serious adversity and opposition, to the point they were building with one hand and holding swords with the other. But there is a measure of supernatural protection. Those men never killed them or defeated God's purposes, even when they threatened it.
"Then I went to the governors in the region beyond the River, and gave them the king's letters. Now the king had sent captains of the army and horsemen with me." Nehemiah 2:9
Whatever God is asking you to do, know that if He's calling you to it, He'll see you through it.
"… The effective, fervent prayerof a righteous man avails much." James 5:16 NKJV
"I know that You can do anything and no plan of Yours can be thwarted." Job 42:2 HCSB
"Behold, I make a covenant. Before all your people I will do marvels such as have notbeen done in all the earth, nor in any nation; and all the people among whom you are shall see the work of the Lord. For it is an awesome thing that I will do with you." Exodus 34:10 NKJV
Have you signed up for my newsletter? A new novella is coming to subscribers on April 2nd for a limited time. Grab the chance and sign up by clicking on the Sign Up page above.
If you haven't read Hope Under Mistletoe, it's available on Amazon for only $2.99! It centers around Christmas but can be read anytime!
If you're not part of my FACEBOOK page, I'd love for you to join me for daily inspiration and plain old fun conversation. CLICK HERE!