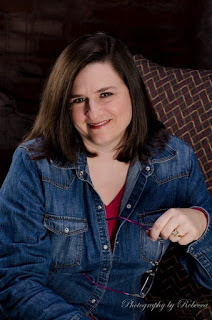 Today, I'm
jumping and down! Why? Lynette Eason, one of my all time favorite authors, is in the
house! If you've never read anything by Lynette Eason, stop right now. Go out
and buy ANY of her books (you'll like them all)! I could gush the rest of the
day, but I won't.
Lynette Eason
has written/contracted thirty-one books since 2007. She has fourteen Love
Inspired Suspense books on the shelf with more due to release soon. Lynette
also writes for Revell, a division of Baker Publishing Group. Her current
release, WHEN THE SMOKE CLEARS hit #8 on the CBA bestsellers list this year.
The sequel, WHEN A HEART STOPS will release October 2012. Currently, she is
working on her third series for Revell and just signed and eight book contract
for Love Inspired Suspense. She has been teaching for more than ten years and
is very happy to make the transition from teaching school to teaching writing
whenever the opportunity presents. She is married, has two children, and lives
in Simpsonville, SC.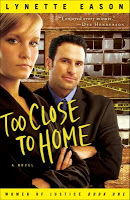 JP: Impressive! God has blessed you with
such a gift and ministry. That makes me smile! Your tagline is Infinite
Suspense. Tell us why you chose to write this genre?
LE: Because it's what I love to read.
JP: Well that makes sense! Your newest
novel (the first in this series), When
the Smoke Clears, is about a Smoke Jumper who goes back to her hometown
after several years. Where did you get the idea for this book and how much
research did you have to do before writing it?
LE: I watched a
movie about Smoke Jumping on Lifetime Television. It sparked (pun intended) and
idea for a story. I did A LOT of research on this. I read tons and talked to
several firefighters, including a retired fire chief.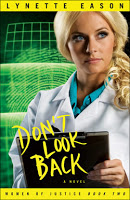 JP: It paid off!
I felt like I was really there with them—through everything! Can you share with
us your favorite line or snippet of dialogue from this novel?
Conversation at
the lab between Rick and Hunter
"It's a
fast-acting drug that's usually used for the treatment of seizures," Rick
explained. "Sometimes it's used for inducing sedation before medical
procedures."
"So, it's a
knockout drug?"
Rick rolled
his eyes. "In layman's terms, sure, a knockout drug."
"But
nothing that would kill her?"
Rick
shrugged. "Depends on how many darts hit her."
"Fortunately
none did."
"Then no,
they won't kill her," Rick deadpanned.
Alexia
snickered.
Hunter
rolled his eyes. "Wise guy."
JP: Folks, you can obviously see besides suspense
and romance, there's humor! Okay, now a couple of fun questions before you have
to go!
If you could be a character in any book
you've read, who would you choose and why?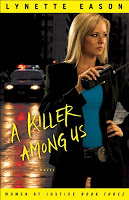 LE: Oh my.
That's a tough one. Maybe Serena because
it would be cool to be able to do an autopsy without wanting to puke.
JP: Ha! For
real!
Fill in the
blank: A perfect day for me would be a trip to the mountains with
my family to eat at a great restaurant, followed by an
evening sitting on the front porch of a lodge working on my novel.
JP: That sounds fabulous! Thanks so much
for spending some time with us. Before you go, do you have a question you would
like to ask readers? They love to comment!
What kind of characters do you like to
read about? Do you have any good ideas for a next series?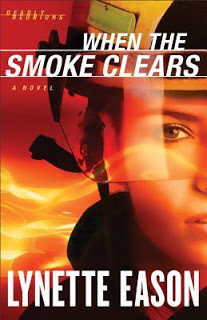 Here's
a peek at her latest, When the Smoke
Clears:
As a member of
the North Cascades Smokejumpers, Alexia Allen always takes care of the
equipment that keeps her safe. So when she nearly dies in a fire due to
equipment failure, she knows something is up. Ordered to take time off while
the investigation continues, Alexia makes a last-minute decision to recuperate
at her mother's home and attend her high school reunion. Yet trouble seems to
be following her, and within hours of arriving home she's involved with murder,
arson–and a handsome detective. But the conflicts ahead are nothing compared
to the ghosts of her past. As she strives to remember and forgive her family
history, she must also decide if the secret she's been guarding for the last
ten years must finally come to light.
Chock-full of the suspense and romantic tension readers have come to expect
from Lynette Eason, "When the Smoke Clears" is the explosive first
book in the Deadly Reunions series.
*I'll be taking Monday off to celebrate the holiday with friends and family! See you Wednesday, with a guest devotion from Lindsay Harrel!