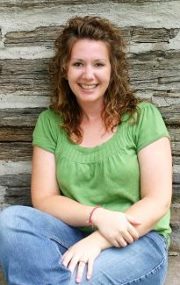 I'm thrilled to have the talented and coffee-crazed (and not ashamed to admit that) Jaime Wright with me today! Mostly you see the silly and sarcastic side of Jaime and it's a beautiful thing, but Jaime's deep spiritual insight always messes with my mind and leaves me wanting more. (Is that stalker-ish?) She inspires me and encourages me and today, I hope you'll feel the same! Take it away, Jaime.
I have learned to hate.
Hate is a driving force that spurs
me to action, opinion, and determination. Weirded out yet? Yeah. I guess that's
not your typical opening statement for a devotional. .But hate — in the correct
context — can make a lot of sense.
Paul
the Apostle stated it best when he said: "For I do not
understand my own actions. For I do not do what I want, but I do the very thing
I hate." (Romans 7:15 ESV)
I do the very thing that I hate. There is
so much of my sinful self that I have come to despise. My impatience is one of
them. When I have projects to complete, I become driven — focused — and my two
year old suffers. The other night she was following me close on my heels, like
a needy little puppy dog. I turned and snapped "go watch Bubbleguppies!"
Like really — what kid doesn't want their
mother to tell them to watch TV? The look in her big baby blues just about
killed me. Sadness. Mommy didn't want her help, or her prancing on tiptoes
singing, "I may never march in the infary, toot in the tootery". Mommy was too
busy. She hung her head and without question returned to her banishment on the
couch and the cheerful cartoons went over her head as she buried her face in
her Blanky.
I have
come to hate the darkness inside of me.
"For I
know that nothing good dwells in me, that is, in my flesh. For I have the
desire to do what is right, but not the ability to carry it out." (Romans 7:18
ESV)
As humanity, we have formed a culture that
fights for the right to act on our fleshly impulses. But as Paul defines, those
impulses are "nothing good". Strangely enough, in our fight for human rights,
we have also fought for the right to damage, wound, impale, break, and scar
those around us. For sin does not only affect ourselves. It does not only
affect our relationship to God. It touches others in a rippling effect of pain.
"I have
the desire to do what is right…" — I do. I really do. "…but not the ability to
carry it out." Failure. Morbid utter
condemnation.
"Wretched
man that I am! Who will deliver me from this body of death? Thanks be to God through Jesus Christ
our Lord!" (Romans 7:24-25a ESV)
I stared at my daughter while I was
consumed with hatred for the sin inside of me that caused me to selfishly snap
at my child, wounding her spirit of joy and creating even a smidgeon of doubt
that I wanted her presence in my life.
"Are you mad at Mommy, honey?"
She nodded.
"I'm sorry." I whispered it. She turned and
her cheeks stretched into a smile. Sitting up, she patted my knee with all the
motherly love she could muster.
"It's o-tay, Mommy."
She understood. Why? Because she's already
been there too. In her own tiny sinful self, she knows what it's like to wound.
She knows what it's like to ask forgiveness.
Thanks be to God … to Jesus Christ our Lord
… for in and of myself, I will continue to wound, to scar, to walk in darkness.
But in Jesus, I find life, healing,
strength, and the ability to claim His victory over my sinful self.
I have learned to love. I have learned to
love life — and the righteousness found therein.
What have you learned to hate about your old nature and/or what new character has God recently taught you?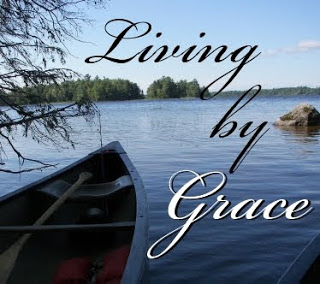 Come by to chat and encourage others today! I'm
hosting at Living By Grace on facebook!