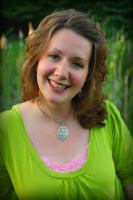 I'm swinging with Jaime Wright today! Well, blog swinging that is. I'm over there and she's over here! So read all her awesomeness and then skip over there by clicking HERE. Don't forget to follow her blog if you don't already, and be a doll or tough guy and go "like" her writer page on facebook. She asks lots of interesting questions and cool conversations take place all the time.
Tomorrow I'll be talking about my journey in writing over at Dawn Alexander's


I'm also at Jennifer Slattery's blog, today, talking about hoarding. Are YOU a hoarder? Come by!
So, heeeeeere's Jaime!
Jess – wow! I'm on your blog! I feel like – important.
And important is just what friendships are meant to make you feel – at least I believe so. There's nothing neater than when a co-worker/friend shows up at work and plops your favorite hazelnut soy latte on your desk (yes, it happens frequently). It makes me feel important. Or maybe valued is a better word.
Value in the writing world is critical. It's a world where – frankly speaking – you spend most of your time feeling like a dead opossum that just got smucked by a semi truck and double-smucked by some rich dude driving a Hummer and then obliterated by a cowboy in a Dodge diesel. Fine. I'm graphic. Needless to say, we fledgling writers who are struggling to impress an agent, aching to sign with an editor, and trying to understand what the heck it is we just wrote … well, we need to be valued. A few too many rejections suffered alone is enough to make me bust the screen out of my laptop and short out its motherboard. Just be done with it.
Fellow friends in the writing world can relate to my hissy fits. They can understand the sadness and even the tears. They know what it feels like to give up when you've gone three weeks without writing one word because life is so busy you wonder if you're living a pipe dream. They comprehend the true meaning of writer's block.
Two months ago, I was pretty sure I was hanging up writing altogether. It wasn't for lack of self-confidence. Lord knows I have enough of that. 😛 It was for timing, and sometimes the lack of time. I posted my resolve to quit on Twitter and emailed a few critical people – my critique partner and my mentor. While none of them told me the answer, all of them gave me encouragement in whatever direction I took. Their presence gave me value – encouragement – importance. Not arrogant importance. The type of importance that made me feel a bit like Moses when he needed Aaron and Joshua to lift up his arms because his strength was not enough.
Needless to say, it was shortly after that the Lord brought Jess into my life – via a little social network called Twitter. Gosh dang it – if I don't love Twitter! Jess gets my sarcasm, my borderline sense of humor, and she's short – she's really – short. And I'm really tall. Funny how you picture a person you've never met physically and you find out facts that make you giggle.
We need each other. Plain and simple. We need people who UNDERSTAND our value as writers and to reinforce that in our low points. I'm still writing, by the way, and I haven't busted my laptop. Although tonight I feel a bit like the smucked opossum, I know Jessica will make me laugh. S'all good, peeps J
Who's your Aaron or Joshua? Who lifts your arms when you're tired and how have your writing friends impacted your writing world?