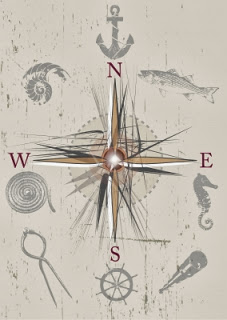 And we're off! Last week, we cruised to Antigua (Ant-ee-ga) and had a total blast! But where are we today?
Check out this fine destination and tell me you don't want to come along.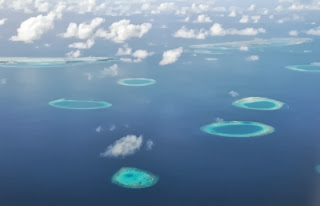 If we decided to fly this time, this is our
view from the air. Look at the amazing
circles of island water. If it wasn't for
air-sickness, I'd be giddier. But,
the drammamine I had to take so I
didn't puke in those bags during take-off
has knocked me out. I'm groggy.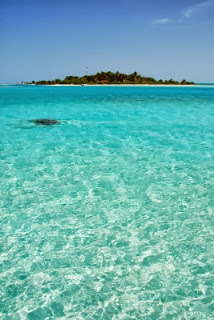 But if we cruised in,
look at our view! Aaah!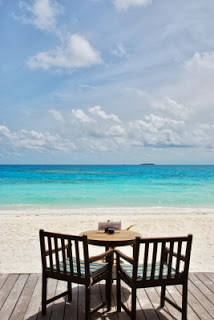 An amazing view for breakfast.
Coffee, fresh island fruit and my Bible/study.
Something about the ocean always makes me
feel closer to the Lord. After devotions, maybe
a little writing time or reading!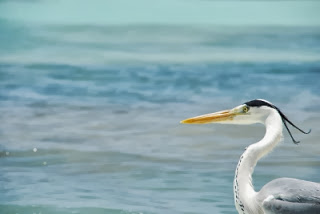 Why? Why do birds follow me
everywhere I go? This one has a crazy eye.
And what's up with the hair? Is he working
on dreads? Everyone else in the islands are.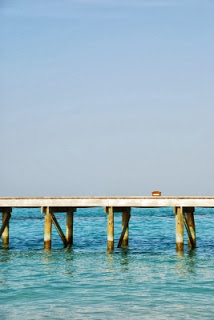 This is a wooden jetty bridge.
Let's just sit and dangle our feet from
the bridge. We can chat, laugh,
have a yummy drink. You can dare me to jump
in the water. I'm still deciding if I will.
I'm not a fan of sea creatures when we're mixed
together.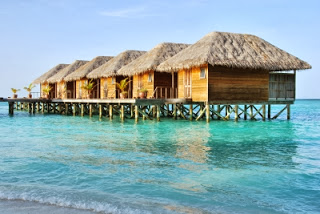 Yeah. That's where we're staying.
They also have a honeymoon water villa, but
it's off by itself. Which makes no sense to me
because I'm pretty sure if you go with your spouse
whether you've been married a day or twenty years,
you're going to be doing the same thing. But since it's
you and I and friends, then I think all is well. 😉 Except,
if you've roomed with me before, you know I get rowdy.
Gabrielle, Linds, Cynthia! We might get into trouble…again!
Between diving and snorkeling at Banana Reef, visiting museums, enjoying the white sandy beaches with fruity drinks (because you have to have fruity drinks everywhere you go) and visiting Manta Point, we can relax in our water villas, or splash in the cool waters right outside the door.
So….where am I? For each guess, you will be entered into a drawing to win a $10.00 Amazon card at the end of the month.
I'll post the answer on my facebook page tonight! Have you liked my facebook page? No? Well, it's as easy as clicking "like" on the right side of the screen.
If you guess right (you must guess before I post the answer) you get your name entered 4 times!
Tweet and share on facebook for multiple entries into the contest!
Have you ever been diving or snorkeling? Was it a good experience? What was the coolest thing about it? And if you haven't been,
would you like to?
photocredit: freedigitalphotos/simonhowden
photocredit: freedigitalphotos/artur84
photocredit: freedigitalphotos/artur84
photocredit: freedigitalphotos/artur84
photocredit: freedigitalphotos/artur84
photocredit: freedigitalphotos/artur84
photocredit: freedigitalphotos/artur 84