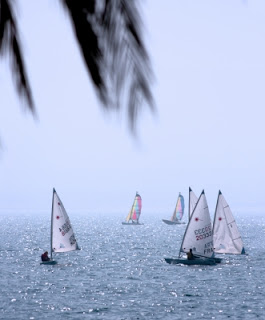 Last Tuesday, I opened up another contest on my Facebook page! Name That Boat!
I'm working on a new story and my hero, who lives in Tampa, loves to sail. And he loves his sail boat.
So I'm asking for some help in naming that boat! You don't have to know anything about the character, that's what makes it even more fun reading the answers and choosing.
But I will say…he's a funny guy and he uses sarcasm as a defense mechanism. But generally, it's good humored. Generally. So that's all I'm saying.
Now, here's how to enter:
You can comment as many names as you like on MY FACEBOOK PAGE! after you "LIKE" my facebook page! 😉 Hey, thanks for liking me! I like you too!
If I choose a name that's been entered multiple times, I'm awarding the prize to the person who entered it first.
Your name gets a second entry if you share this contest on your facebook page and another entry if you tweet about it!
Contest ends: Friday, October 19th. I'll announce the winner on my blog, Monday, October 21st! *only in US/Canada
The winner receives a $10 Starbucks
or Amazon Card (winner's choice)!
Have you ever been sailing? Do you love it?
Hate it? Get sea legs?