Today is a super special day for me. It's the exclusive Walmart launch of what I call my debut trade length psychological thriller, Her Darkest Secret. Yes, I've written nearly 20 category length romantic suspense novels for Love Inspired Suspense, but this an extended length book where I can write more complex characters and a grittier story. It's a dream come true. One I've been waiting on since 2008!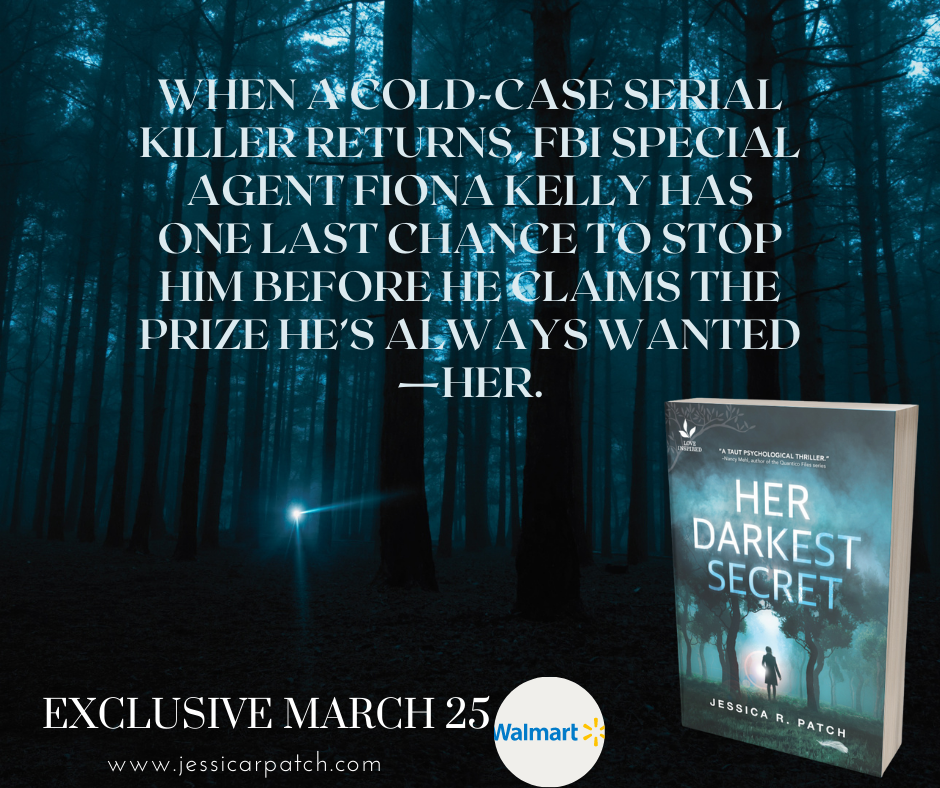 Her Darkest Secret will officially launch on June 28th in eBook, paperback, and audio on June 28th in all bookstores, Walmart, and online retailers. But to celebrate the exclusive launch, I'm giving away some goodies. First, let me tell you a little about the book:
When a cold-case serial killer returns, FBI special agent Fiona Kelly has one last chance to stop him before he claims the prize he's always wanted—her.
The sight of a goose feather at a murder scene modeled after a children's poem is enough to make FBI special agent Fiona Kelly's blood turn to ice. Almost two decades ago, a feather was left with her sister's body—and with every subsequent victim of the Nursery Rhyme Killer. Now he's back. Only this time, his latest gruesome murder is a message to the only one who ever got away: Fiona.
Finding "Rhyme" is an obsession that's fueled Fiona's career—and destroyed her marriage to fellow FBI agent Asa Kodiak. Now Fiona and Asa have to put their past tensions aside and work together one last time. But Rhyme is watching, and catching this killer may force Fiona to reveal her biggest, darkest secret…the one only he knows.
Fun Facts and Book Club Page:
I'm super excited to share some fun facts, the Pinterest Board with my characters and items and places in the story, and discussion questions if you are in a book club…which by the way I'm happy to Zoom with your book club group or if you're local, and I can swing it, come in person! Here is the link to Her Darkest Secret Book Page.
This story is a psychological thriller with some romance of course! But mostly it's a story of how darkness touches our lives and attempts to eat it away to destruction, but if we will bend to the light of Jesus, we can shine. We can overcome and what happened doesn't have to be in vain. We can use that tragedy, pain, heartbreak, terror for good.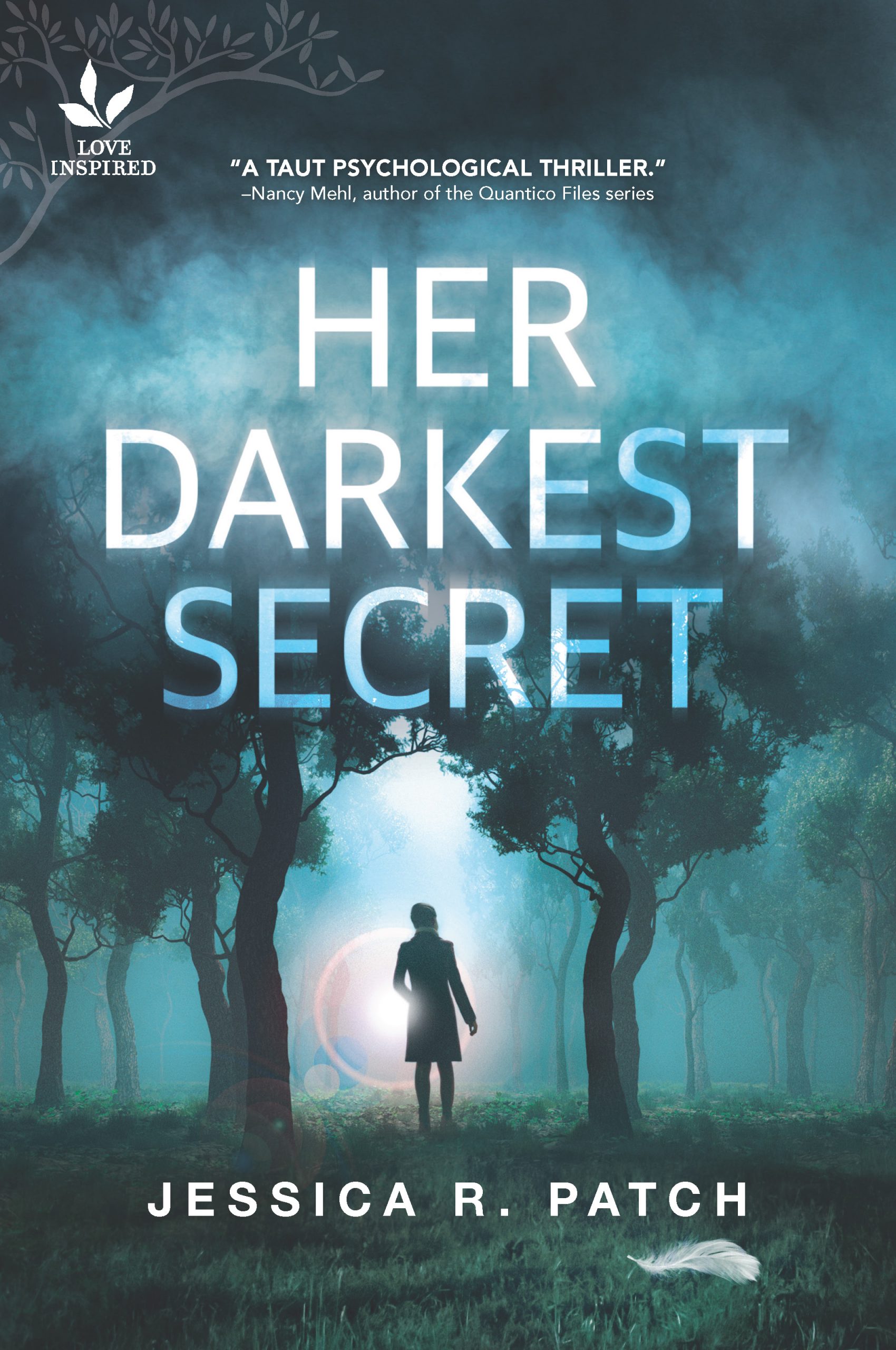 Now on to the giveaway. U.S. only residents 18+ The winner will be randomly drawn and notified via email on April 2nd. Winner has 24 hours to respond upon email to qualify.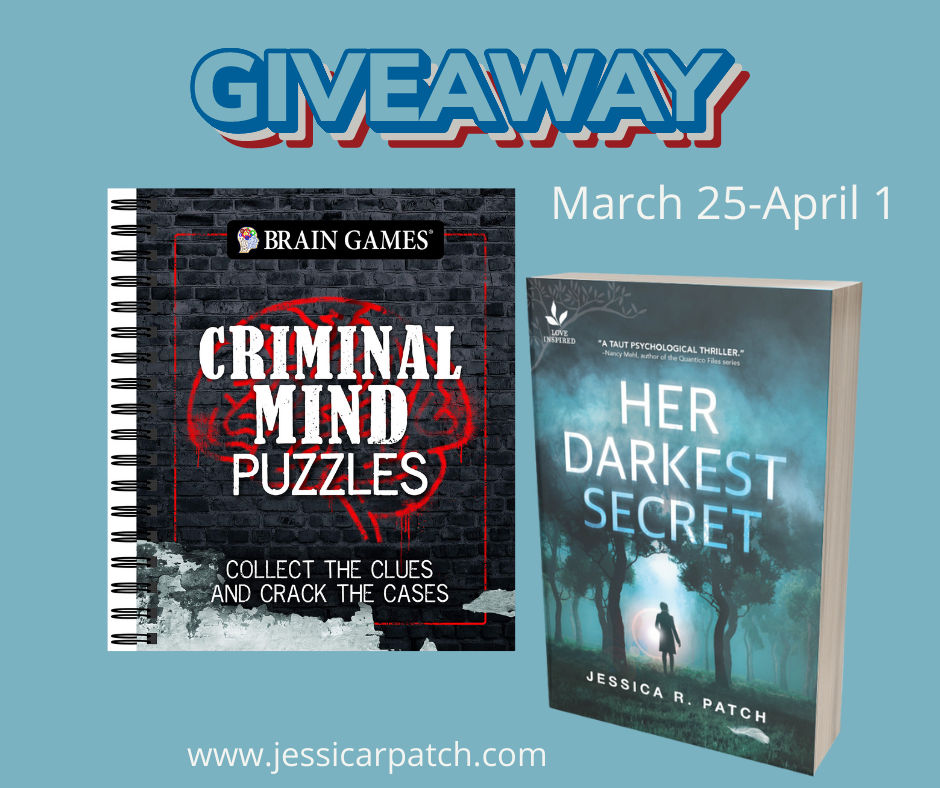 I hope you can find the book at your local Walmart and if not, you can order it from Walmart. 
Warmly,
Jess