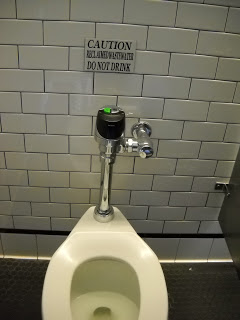 I'm
very excited to have Lori Wildenberg here today to share! I encourage you to
visit her websites. Thanks so much for being here today, Lori! Take it away…
Well…you
don't have to tell me twice. Actually you don't have to tell me once.
Seriously, who would drink toilet water? Okay… besides Murphy (my dog).
Like a
splash in the face, it hit me. I do. I drink toilet water. I pour all kinds of
tainted things into my heart and mind. My thoughts, the things I view, or what
I listen to can be poisonous.
Why do I
do this?
I am a sinner.
But…I
am a saved sinner. There is hope for me. God has given me the power to turn
from sin, to run from it. I just need to tap into His Holy Spirit power, drink
it in, and let it flow through my veins.
On
my own, I'm parched, dying but His Spirit is the life-giving, pure
water-waiting to be consumed.
I pray my children will drink living water.
The
college years are filled with toilet water, beckoning the kids to take a sip,
next a gulp, then consume a gallon, finally it is their beverage of choice.
They can't even taste the poison. (This can make a parent sick, heart-sick.)
If you
find yourself in this position of hurting due to your young adults choice of beverage,
PRAY.
My
prayer for my kids is any activity that does not honor the Lord leaves them
thirsty. I pray they desire clean water. I pray that only Jesus can
can quench that thirst.
The enemy may have won the battle but he hasn't won the war.
Whoever drinks the water I give him will never thirst.
When was the last time you were actually parched for God's Word? So thirsty you thought you might die if you didn't get to it right then? If you've never been that thirsty, why do you think that is? (question by me–Jess)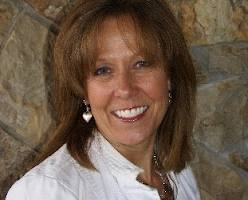 Lori
Wildenberg, co-founder of 1 Corinthians 13
Parenting, loves speaking and writing about raising kids. She's a
licensed parent-family educator and certified teacher, passionate about
mentoring parents. Since Lori, her husband, and four kids are perfectly imperfect, her approach to family life is real,
honest, and warm-hearted. This style makes her a favorite speaker at women's
and parent events. In her seminars, she offers practical and easily applicable
techniques based on living out 1 Corinthians 13 love. Lori is co-author of EMPOWERED PARENTS: Putting Faith First, a
contributor to many other Christian books, a radio station guest, a member of
The M.O.M. Initiative team, a curriculum writer for teacher development at the
Professional Learning Board, and is co-columnist of Parenting Prose seen in Marriage
Magazine. For more information go to http://www.loriwildenberg.com or http://www.1Corinthians13Parenting.com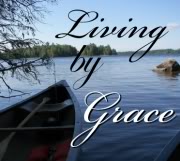 Come by and join
in the conversation!
I'm hosting!
*Lori took that photo at the Grand Canyon! LOL