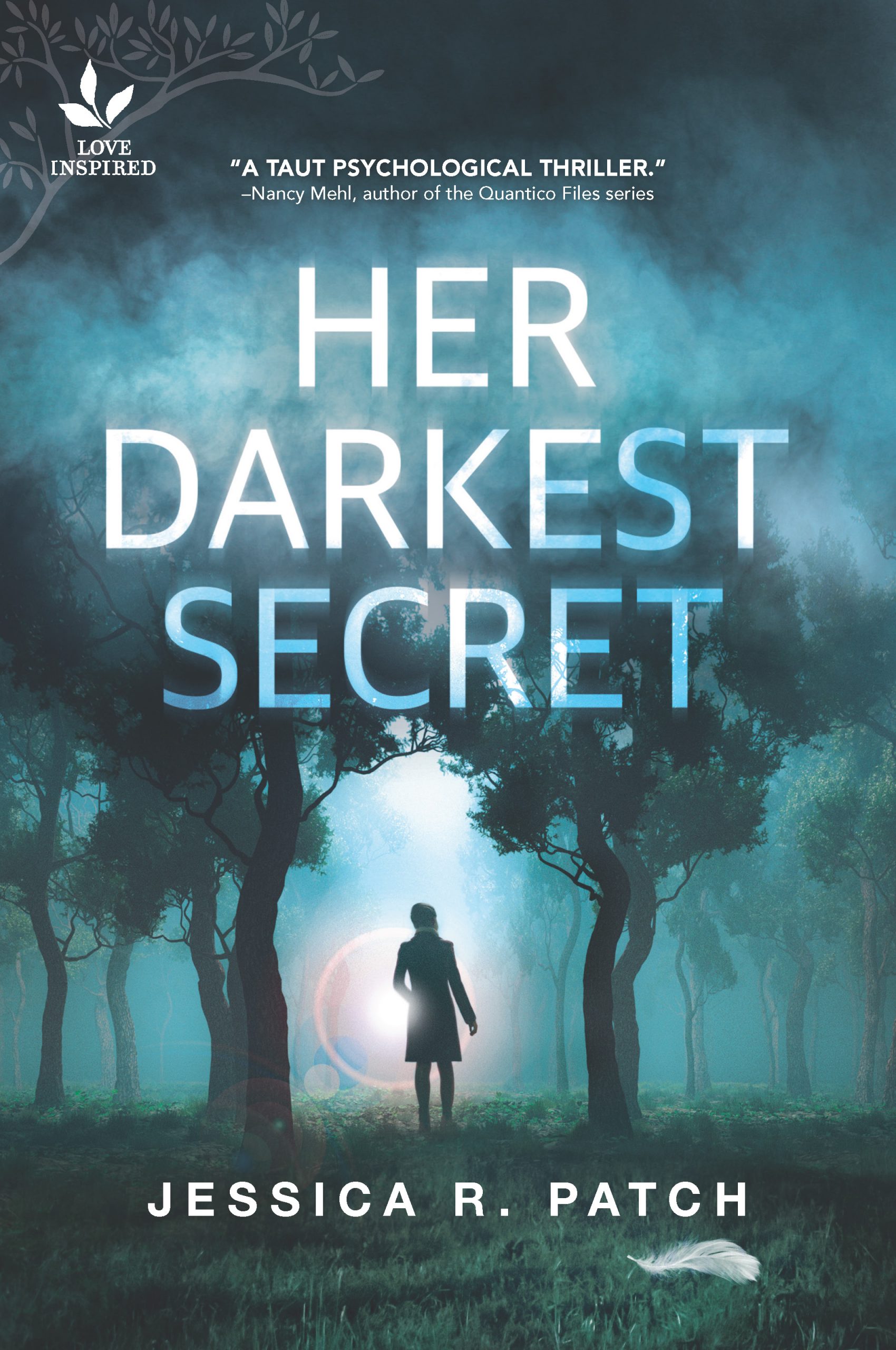 Hey friends! Today is a huge, wild day for me. My FIRST TRADE NOVEL releases into the world. Yes, I've written many novels for Love Inspired suspense, but those are category length. This book is a longer more complex book and a psychological thriller. It's been a dream come true and a percolating story idea for over a decade, so I'm beyond excited to see it published.
I guess I should thank my late grandma for inspiring me. She used to tell me nursery rhymes before bed. The last one she'd tell was Wee Willie Winkie. And you better believes that bad boy makes into the book! 
I do hope you'll celebrate today with me. If you've read the book, please leave a review! If you haven't read it yet, you can purchase it at any online retailer in eBook, paperback or audio. And you can nab it at any brick-and-mortar bookstore like Barnes &Noble, Books-A-Million, and even at your local Walmart! 
A cool thing was I got to choose which narrator I wanted for the audio version. They were all great so it was hard to choose, but in the end I went with Lisa Flanagan. 
If you have a bookclub, this would make a great bookclub read and I have Bookclub Extras including discussion questions under by BookClub tab on my website. Contact me and I'd love to Zoom in with y'all or if you're local, drop in and chat. 
Facebook Live Launch Party:
I'll be hosting a Facebook LIVE party on my Author page June 28th from 11 a.m.-6 pm CST. If you have any questions, please email me and I'll answer them live. Also I have several author friends coming by to share what they thought about the book and to give away a copy of one of their own books! Join: Christy Barritt, Lynn Blackburn, Patricia Bradley, Elizabeth Goddard, Nancy Mehl, Lisa Phillips, Terri Reed, Natalie Walters & Jaime Jo Wright!
I'll also be on the Harlequin FB LIVE party! June 28 @11 am CST.
Book Signing and Local In-Person Celebration Event:
I'll be in-person signing books at Coffee Central Squared on Saturday, July 2, 2002 from 1-3 pm CST. Come with friends, grab a coffee and tasty treat from Coffee Central, buy a book and I'll sign it for you and take photos with friends at the photo booth. I'll be providing the same props you read (or will read) about at Ty's birthday party. Thank fun mustaches and Her Darkest Secret! 
Coffee Central Squared is located at: 39 W Commerce St, Hernando, MS 38632
Can't wait to see you. Come and go and enter for a chance to win a sweet grand prize which includes: $25 Coffee Central gift card, whodunit brain games book, Ground for Murder jigsaw puzzle, a Scentsy vanilla gift, and dark chocolates! 
Another Giveaway! 
I'm also giving away a Dark Secret Prize Package: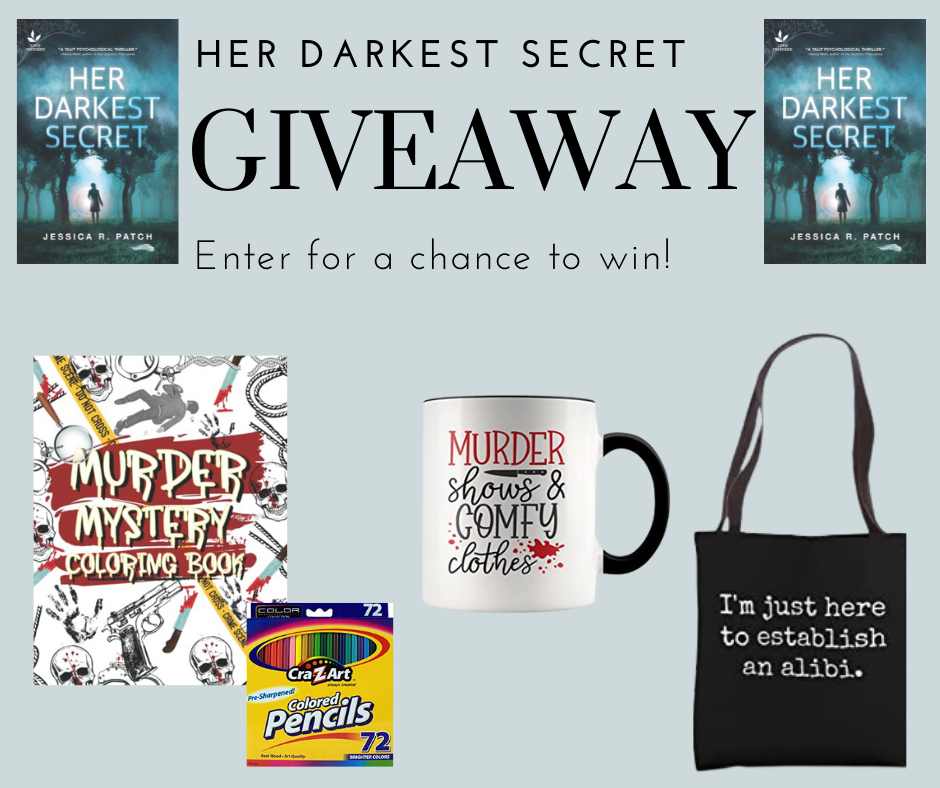 That's right, I'm giving away the Murder Mystery coloring book with colored pencils, a murder shows and comfy clothes mug, and a I'm just here to establish and alibi tote to won lucky winner. Enter below for a chance to win. U.S. only. 18+ Winner will be randomly selected through rafflecopter July 15 and notified by email. Winner has 24 hours to respond to the email or they are forfeited and a new winner will be randomly selected. 
Okay, now to the giveaway! Enter below for a chance to win.