I've been at my mom's all week, playing with my great niece…she's a doll I tell ya, a doll! And today, I'm in St. Louis with my sister!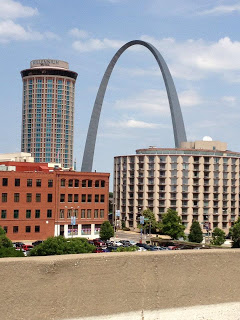 Yep, it's a research trip for a new book I've been plotting. I grew up a little over an hour away, so I'm familiar, but I haven't looked at it from a writer's view and I haven't been to some of the places my characters will be!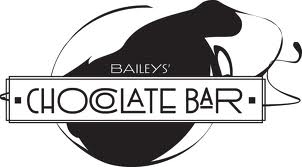 If you love chocolate desserts and drinks you
MUST CLICK HERE to see where I'll be!
I'll be visiting Lafayette Square and Bailey's Chocolate Bar (which may or may not be research) as well as a few other places my characters will hang out, live, or work!
Saturday is Crimson's first birthday party! Seems like just yesterday she was born. I blogged about it HERE.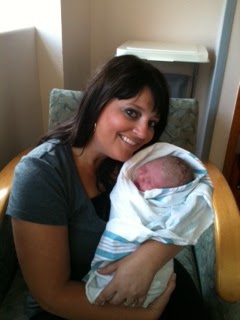 Holding Crimson after she was born!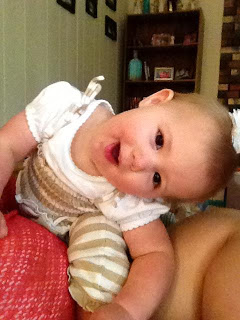 Crimson a year later! She's a mess! 🙂
I'm getting her fake food for her new toddler kitchen and a gift card to KFC, since she loves potatoes and gravy from there! Yeah, I'm that aunt!
Sunday, I'll be heading home. So with all the crazy busy stuff going on, I'll be taking a blogging break on Monday, but will be back on Wednesday!
I talked about romance and dog poop over at Lisa Jordan's blog yesterday. I'd love for you to come by! Lisa's new website is gorgeous like her!
If someone gave you a chunk of change and told you to visit somewhere fun this summer, where would you go?