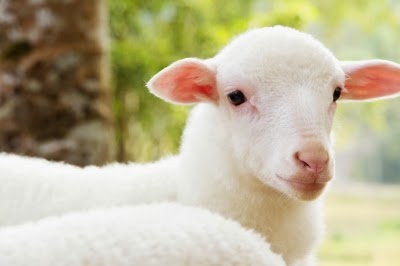 Imagine with me, John the Revelator. Exiled to a
rocky island called Patmos. Imagine him sitting one day, staring off into the
distance and longing for home, for eternity, for Christ. And in an instant he's
taken up to heaven in a vision…
"I saw a scroll in the right hand of the One
Seated on the Throne. It was written on both sides, fastened with seven seals.
I also saw a powerful Angel, calling out in a voice like thunder, "Is there
anyone who can open the scroll, who can break its seals?"
There was no one—no one in Heaven, no one on
earth, no one from the underworld—able to break open the scroll and read it.
I wept
and wept and wept that no one was found able to open the scroll, able to read
it." Revelation 5:1-5 MSG
Can't you feel is his angst as he weeps. Who can
fulfill God's plan in history? Who is worthy to do it? No one. No one can
accomplish what is written in these scrolls. The utter doom slides
into your
stomach like an icy ball.
Hopeless.
Helpless.
But then…
"One of the Elders said, "Don't weep. Look—the
Lion from Tribe Judah, the Root of David's Tree, has conquered. He can open the
scroll, can rip through the seven seals." Revelation 5:5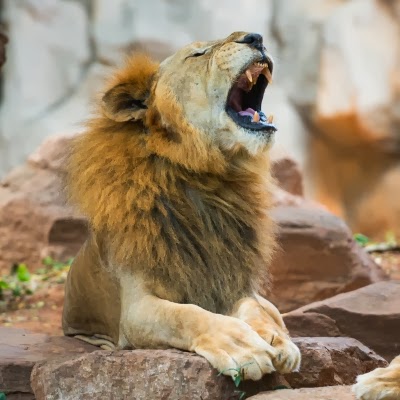 A lion!
A conqueror!
John must envision a mighty warrior with a
frightening roar, sharp teeth, a powerful king.
Aggressive. Coming with force.
Slowly, tears running from his cheeks, he raises
his head to see this Lion.
"So I
looked, and there, surrounded by Throne, The Living Creatures, and Elders, was
a Lamb, slaughtered but standing tall." Revelation 5:6
Not a lion.
A lamb as though it had been slain.
Without a roar. Without sharp teeth.
He came as sacrificial love. In mercy. In grace.
A lamb! A lamb!
But he is powerful. He is mighty! He is standing tall!
"He came to the One Seated on the Throne and
took the scroll from his right hand. The moment he took the scroll, the Four Living
Creatures, and Twenty-four Elders fell down and worshiped the Lamb." Revelation
5:7-8
And all sang around the throne!
"Worthy is the Lamb who was slain ; To receive
power and riches and wisdom, and strength and honor and glory and blessing!" Revelation
5:12
"Blessing and honor and glory and power be to
Him who sits on the throne, and to the Lamb, forever and ever!" Revelation 5:13
Worthy.
Is.
The.
Lamb.
What is just one name you've experienced Christ as?
Photocredit: freedigitalphotos/ponsulak