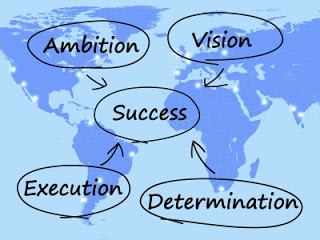 Hi everyone, I'm back! I missed you, but I
kept up the best I could through Facebook and some twitter. I hope you had a
wonderful Christmas. I enjoyed spending time with my family–watching Christmas
movies, baking, playing games (even dumb made-up ones by my 8 year
old),Christmas shopping–though I did most of it online. Turned out to be a big
fat waste of time. But other than that fiasco, it's been relaxing.
I finished my last
WIP the first week of December and printed it. It's been cooling, but this week
I plan to pull out the red pen and go to town. The most writing-related thing I
did was update my bio for my agent and plotted/toyed with a new story idea.
I read the following
books:
Beautiful Creatures by Kami Garcia &
Margaret Stohl (the movie comes out in Feb. and I needed to know what it was
all about it)
Courting Morrow Little by Laura Frantz
To Write a Wrong by Robin Carroll
Short-Straw Bride by Karen Witemeyer
To Win Her Heart by Karen Witemeyer
Waking Up Married by Kelly Mira Lyn (not CBA)
Married By Mistake by Abby Gaines (not CBA)
The Merchant's Daughter by Melanie Dickerson
Southern Fried Sushi Trilogy
by Jennifer Rogers Spinola
Southern Fried Sushi
Like Sweet Potato Pie
Till Grits Do Us Part
The Forensic Psychology of Criminal Minds by
Katherine Ramsland (research-nonfiction)
Self-Editing for Fiction Writers (a re-read,
but it never gets old)
The Unfinished Gift by Dan Walsh
Madily In Love by Lynda Schab
If You Have A Craving, I Have A Cure by Sheri Rose Shepherd
Crime Classification Manual A standard system for investigating and classifying violent crimes by John E. Douglas, Ann W. Burgess, Allen G. Burgess, and Robert K. Ressler (big manual so I'm still reading)
Okay, enough re-cap.
We say it every
year: "Wow, this year flew by." I'm saying it again. This year flew
by. I chose one word in 2012, well, I believe the Lord gave me that one word.
Strength. I wrote
many posts about strength or things I learned or was strengthened through. You
can click the tag "strength" on the sidebar and find them. I hope if
you do, that you'll be strengthened as well.
My big post about my
strength goal can be found
HERE
. I chose Psalm 84:5-7 to be my year's life verse. I printed
it. Laminated it. And posted it on my
bathroom mirror, above my desk, on the fridge, and on my treadmill.
I met some of those
goals. And some I did not. I'll be honest, I focused more on the ones I did not
meet than the ones I did. I had a few–okay more than a few–boohoo moments
with God. I wanted to have accomplished everything. I wanted to say I was 100%
successful in fulfilling every single thing He planned for me.
But I'm not perfect.
And I think it was those few days of reflecting, that I realized how much I
wanted to be. I'm not really a perfectionist. I mean, I want things done right
and usually that way is my way…you know…maybe I am a perfectionist at some things.
I say that because you've never seen my pots and pans cabinet or plastic wares
cabinet…or my closet…. 🙂
After my mini major,
come-apart. God asked me to not concentrate (for now) on what I didn't
accomplish but what I did. I'm pretty sure my reply was, "But I didn't
really do anything!"
I'm also pretty sure
I got the God-stank-eye. Ok, maybe not. No…no I did.
GOALS
ACCOMPLISHED:
I wrote blog posts
all year long with just a couple breaks.
I studied in depth
the armor of God and wrote posts.
I revised a
manuscript, wrote a proposal, sent it to my agent and it's on submission.
I wrote a new
manuscript, revised, sent to my agent.
I wrote another
manuscript and it's about to be edited/revised.
I read over 40
books, not all fiction.
God worked on my
heart and I let some bitterness and resentment go, allowing God to soothe my
sore heart.
By doing that, God
opened up the opportunity for me to find my fit at our church and I wrote a 7
week bible study/curriculum for new & growing believers called
F.O.R.W.A.R.D. which launched in June. I've been teaching it ever since and
it's been amazing. I still feel blown away and honored.
In all that writing,
I've struggled with intense back pain, neck pain and horrendous carpal tunnel.
I've laid on the floor and cried. Kicked. Screamed. And begged God to take it
all away. I found a woman who's a Christian therapist and unorthodox to say the
least who helped me manage it. God's grace has been sufficient.
I've developed and
strengthened friendships, which I needed.

GOALS I'LL BE BRINGING INTO THIS YEAR:
I've been a slacker
when it comes to better eating and exercise, so I'm dragging that
failure renewed goal into this year.
I'm going to
continue to strengthen my relationship with my family.
I'm going to bring
building my online presence into this new year as well. I'm looking forward to
meeting new people and developing relationships. And people simply
fascinate me.
I'll also be setting
new goals, but that's for another post when I reveal my new word for 2013. And
I admit to telling God to pick a new word. A better word. Yeah, I do stuff like
that.
Btw, He said,
"Not happening."
Figures. Join me Wednesday for my ONE WORD.
What
about you? I want to hear a goal, or a few, that you accomplished in 2012. What
was your word if you had one and did it impact your year? Let's catch up! Don't
feel bad if you write a "book" in the comments. I want to know what's
been happening with you!