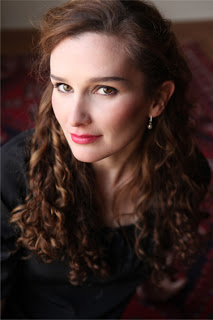 Okay, before we even begin, let's all take a deep breath and push the envy down. I know. She's gorgeous. And not just on the outside. Kimberley has one of the most beautiful insides! She loves Jesus with every part of her being and it shines like a beacon.
I rode on a plane with her to Denver last year for the Writing for the Soul conference–and never knew it! We're from the same area. It was at the conference, where she finaled, that we met and discovered this.
Since then we've kept in touch and even had coffee at the fabulous bookstore she likes to write in. She's witty and clever and so much fun to be around. I've had the chance to read the book that she's finaled with AGAIN! It's a beautiful story. Truly literary fiction at its finest. The winner will be revealed this Thursday!
Kimberley Gardner Graham grew up in Madison, Mississippi. She's always been fascinated with the art of storytelling, but for most of her life she studied the visual arts, not the literary arts.
Before earning her BFA in Graphic Design and Photography from Memphis College of Art, Kimberley studied design at the School of Visual Arts in New York City and photography at Pacific Northwest College of Art in Portland, Oregon.
She now lives in Memphis, Tennessee with her husband and three wonderful children and believes that through writing, she's able to use the creative gifts God's given her to tell stories that bring glory and honor to the Lord.
The Rocking Horse of Tuscumbia is her first novel and is a two-time finalist in the Christian Writers Guild's Operation First Novel contest. The results of the 2011 contest will be announced at the Writing for the Soul conference in Denver this month.
JP: Tell us a little about your book that finaled (again yay) in OFN!
KG: The Rocking Horse of Tuscumbia is a novel about a spiritually blind and deaf woman who confronts her long-buried past after returning to her hometown; the birthplace of Helen Keller.
JP: What inspired you to write about Helen Keller's hometown?
KG: The, short but very true, answer is that the Holy Spirit inspired me to write about Tuscumbia. Before I started writing the book, I'd never been to Tuscumbia, Alabama and I'd never written anything longer than a three-page paper (and even three pages didn't come easily). It wasn't until after I visited a friend in Birmingham and drove through the foothills near the Tennessee River that I began to feel the first promptings toward this story, its characters, and that amazing little town.
Finally, after wrestling with the Lord for several weeks, I crawled out of bed one night and started writing in my journal what would later become the first chapter of the book. That journal entry was written on July 30, 2006 at 1:20 in the morning. At the top of the page, in bold print, I wrote the words, "OK FINE." That was just the first of many times throughout this five-year journey when I've had to open my hands, surrender, and trust God to do the rest. I stopped writing and researching after about a year and tried to remind God of my inabilities.
Thankfully, I serve a King who doesn't see my failures. He's kindly continued to push and encourage me, despite my stubbornness. We've had a lot of "okay, fine" moments when He's graciously helped me accept His glory-filled guidance. I'm beginning to see that it's a whole lot easier to do what God's prompting me to do than it is to ignore Him—go figure.
JP: I can totally see you writing "OK FINE"! I can relate to those kind of moments. And I'm praising God every day because He doesn't see me the way I do. Love that. I think we're getting an idea here, but what is one thing you're passionate about, besides writing? Why?
KG: I'm passionate about my family and the work God is doing in and through my husband and each of our three kids. I'm passionate about a lot of things, and sometimes that causes me to get sidetracked and thrown off balance.
I'm involved in several ministries in my church and in my city, but I have to be careful not to put them before my mission to glorify the Lord. When I get overly passionate about the project, I sometimes forget about the people or the call to serve. My husband keeps me in check and reminds me that my writing (like my painting, photography, parenting, etc.) is a secondary calling.
JP: Balance. That's tough for me too! Let's stray away from writing for a minute. If you were stuck on an island with one villain from a book or movie, who would you pick and why?
KG: I'd have to pick the wolf from Three Little Pigs. If the third, musically-inclined, piggy can outsmart Big Bad Wolf then hopefully I can too…and wolf probably doesn't taste too bad either.
JP: I'd guess it'd taste like chicken…like every other odd meat. Speaking of food, what food could you never live without?
KG: Ask me after a few days on the island–I'll probably say wolf.
JP: ROFL! You should have starred in the movie The Grey with Liam Neeson. Okay, back to writing before I bust a gut laughing at your answer. What is the best piece of writing advice you've ever been given?
KG: Write what's inside and screaming to get out…
and then go back and change all of the -ing words to -ed words.
JP: Ain't that the truth! Great advice for all of us. Words. They make us or break us…not really–well sorta, that just sounded good at the moment, but since we're on to words, are you working on a new project? Can you give us a peek at what it is?
KG: Yes, I'd LOVE to tell you about the project I'm working on now. The Rocking Horse of Tuscumbia is the first novel in a non-sequential series I'm calling The River Cities Series. The second book tells the story of one of the characters from the Tuscumbia book and is set in a neighborhood in Memphis called Binghampton where my family has been serving for about seven years now. I'm thrilled to be writing about a place so close to home.
JP: Me too, because we have the same home. Not literally. I do not live with Kimberley and her family, people. I'm talking area. A-re-a. And I'm so glad because it's nice to have a writer friend so close. Our busy schedules don't allow us to get together quite as often as we'd like. We really should remedy that, yah know?
Thanks so much for spending some time with me at my online home! Tell everyone where they can connect with you and before you go, would you like to ask a question.
After years of studying Helen Keller and the amazing life she lived despite being blind and deaf, I've become fascinated with how Christ graciously unveils the eyes of those who seek Him. I'm still trying to understand that God doesn't JUST want me seek Him with my eyes and ears, but also with all of my heart and soul (see
Deuteronomy 4:29
).
So, my question is this:
What are some of your most valued eye-opening, heart-clenching, soul-stirring moments—times when the Lord has shown Himself to you?
***Thanks everyone for all the encouragement and questions this past Friday on my first vlog! You can watch it HERE! If you still want to ask questions or throw out a topic for me to ramble about it, email me at jrpatch(at)yahoo(dot)com, twitter me a DM, or leave me a message on FB (links at the sidebar)
***Wednesday, we'll pick up with our series on strength! Talking about how to protect yourself from an unseen enemy.
Oh, and Happy Valentines Day tomorrow!