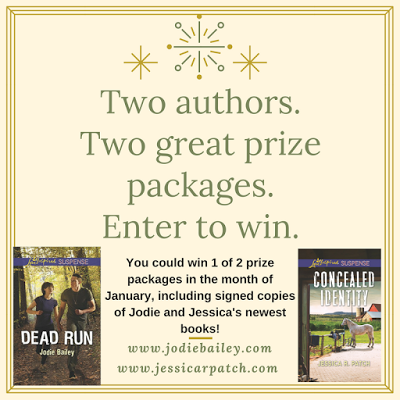 Drum roll…
Through the month of January, my good friend, Jodie Bailey, and I have teamed up to give away TWO super cool prize packages which includes a signed copy of each of our January releases: Dead Run by Jodie and Concealed Identity by moi! (Must be 18 or older. U.S. only.)
Using Rafflecopter, we'll draw two winners on Tuesday, January 31st and announce them on Wednesday, February 1st!
Check out the prize packages:
Jodie's Prize Package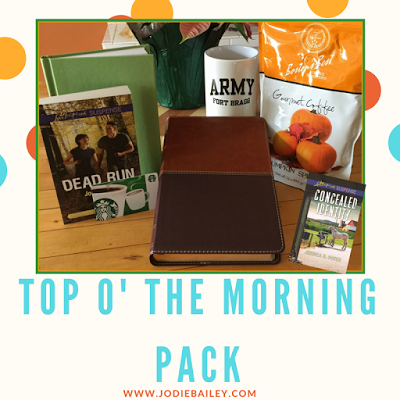 Wake up to THE good book with a journal for notes, a cup of pumpkin spice coffee in a sweet Fort Brag mug, and a two good books! And hey, don't forget sweet treats, more coffee (or tea) from Starbucks ($10)!
Jess's Prize Package
On a cold night, stop by Starbucks ($10) for your favorite hot drink (or sweet treat), come home and curl up in some warm fuzzy socks (emoji heart eyes because, hellooo, you're reading romance!), pop some popcorn, and enjoy signed copies of Dead Run and Concealed Identity… and don't forget before bed, a little moment with God, some Burts Bees to soften those lips (xoxoxo) and a journal to keep notes!
Ya'll just don't know how cool it is to have a book releasing with Jodie! We met during a pre-published excerpt competition and have been fast friends since.
Tell me, have you made a life long friend through a chance encounter? Share the deets in the comments!