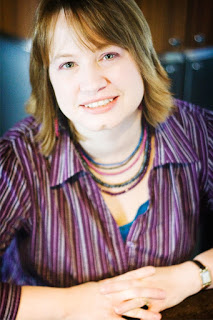 Good Monday
everyone! Today, I'm hanging out with the ridiculously talented author, Lisa
Jordan! Married 23 years to her real life hero, Lisa knows a thing or two about romance. She
and her husband have two college-aged sons and will be facing an empty nest
soon. By day, Lisa is an early childhood educator, and by night, she is a
contemporary romance novelist with Love Inspired. Lakeside Reunion, her debut
novel, is a 2012 Carol Award Finalist. Lakeside Family, her second novel,
releases in August 2012. She is represented by Rachelle Gardner of Books &
Such Agency. In her free time (ha!), Lisa enjoys good books, chick flicks,
crafting with friends and feeding her NCIS addiction. To learn more about Lisa,
visit her website at www.lisajordanbooks.com.
Now, guess where we
are?
Cuppa
Josie's!
Can't you smell the
cinnamon tangoing with the sugar while banana nut bread turns golden in the
oven! Spiced teas and rich dark roasted coffee tease us to give in to the
caffeine rush, while the herbal teas challenge us to be healthier!
This is Cuppa
Josie's and it can only be found in Shelby Lake, the setting of Lisa's second
novel in the Lakeside series, Lakeside Family.
JP:
Lisa, tell us a little bit about Cuppa Josie's so readers will know where they
are today! And what's on the menu?!
LJ: Cuppa Josie's is
a coffee café that invites guests to sit on the comfy couch to sip their
coffee, eat their lunch at the window bar and watch people pass by, or pull up
one of the chairs at the round tables to chat with friends or do work.
Josie opened a
coffee café because coffee and food bring people together. Inspired by her
Italian grandmother, Josie bakes all of the desserts in her bakery case from
scratch.
JP:
As I read the scenes with Josie in the kitchen, my mouth watered. Chocolate
chip muffins, lemon poppy seed muffins, apple crisp and delicious flavored
coffees! How many sweet delicacies did you eat while writing this?
LJ: Hehe, funny
thing is I didn't eat any of them! When I'm in the mood, I love to bake—usually
in the winter when the temps dip, but I haven't had a lot of baking time. I've
found inspiration in my cookbooks, online recipe sites and the tasty treats offered
at our local coffee shop that sort of inspired Cuppa Josie's.
JP:
Josie had an allergy to caffeine. Which broke my heart, poor thing. But what a
neat trait to give her. I've never read of anyone having this particular
allergy. I'm on my second cup of Butter toffee and chocolate coffee, by the
way. What are you sipping on?
LJ: Josie loves
people more than she loves coffee, but she knows how many people enjoy a fresh
cup.
I love the smell of
coffee, but hate the taste. Drinking coffee makes me sick…literally, but I
loved hanging out with my friends at our favorite coffee spot. In fact, several
colleagues and I kept meeting at our local coffee shop, and that started our friendship.
We now call ourselves the Coffee Girls.
I love tea. Chai tea
is a favorite, as well as Good Hope Vanilla. I drink a lot of green tea, both
hot and cold. In the summertime, I drink a cup of hot tea in the morning, then
switch to iced green tea. In the winter, I will drink caffeine-free tea throughout
the day. I have enough tea to drink 2 or 3 cups a day and not run out for over
a year.
JP:
I love the Chai tea latte, but I can't seem to enjoy Green tea. I love Shelby
Lake it's truly a special place, too bad it's fictitious because I'd definitely
put it on my vacation list. Or live list. You made it fun, friendly, full of
community. Did you base it off any particular place? If so, how much of Shelby
Lake is fictional?
LJ: Shelby Lake is
fictional. It's set in the northwestern part of Pennsylvania, which is where I
live. Our area is simply breathtaking with mountains, rivers, multicolored
leaves in the fall. I live in a national forest with one of the great lakes
within a 90 minute drive. When I created Shelby Lake, I wanted a lakefront
community similar to what I'm familiar with. And the experts tell us to write
what we know. Friends and family will mention certain parts of my book and
compare it to an area in our town. I'll simply smile and say something like,
"Imagine that."
JP:
I need to come visit you then! Lisa, my favorite recipe is the zeppole. Tell
readers what that is and how they can get the recipe for this wonderful pastry!
LJ: Zeppole is an
Italian doughnut-like pastry. It reminds me a little of a cream puff. They can
be baked or deep fried like doughnuts. In Lakeside Family, Josie bakes hers and
it's a treat saved only for family and special friends. She doesn't offer it to
her customers at Cuppa Josie's. Readers can Google the recipe and find
variations. I will be including the recipe in my September newsletter, so if
you want Josie's secret recipe, you need to subscribe to my newsletter on my
site. Go to
www.lisajordanbooks.com
and click on the envelope icon on the right side of the navigation bar or
scroll to the bottom of the home page and fill in your email address in the
"Stay in Touch" box.
JP:
If I'm not signed up, I will be! Since Lisa is so awesome, she said she'd share
another recipe here today!
LJ: I'm sharing
Josie's Glazed Lemon Poppyseed Strawberry Crumb Muffins
1½ cups flour
½ cup sugar
2 teaspoons baking
powder
1 teaspoon ground
cinnamon
¼ teaspoon salt
½ cup plain nonfat
yogurt
1 stick melted
butter
1 egg
1 cup chopped fresh
strawberries
1 teaspoon lemon
zest
Crumb topping:
¼ cup chopped
almonds
¼ cup packed brown
sugar
2 Tablespoons flour
¼ teaspoon cinnamon
¼ teaspoon nutmeg
½ teaspoon lemon
zest
1 Tablespoon melted
butter
Mix together with
fork.
Glaze:
Combine 2/3 cup
powdered sugar with 1 ¼ Tablespoon fresh lemon juice in a small bowl until
smooth
Preheat oven to 350˚
F. Grease or line with papers 12 muffin cups. Mix crumb topping and set aside.
Mix glaze and set aside.
In a large bowl,
combine flour, sugar, baking powder, cinnamon and salt. In a small bowl, mix
milk, butter and egg until well blended. Stir milk mixture into flour mixture
until just moistened. Don't worry about lumps. Avoid overmixing. Fold in
strawberries and lemon zest. Spoon mixture into prepared muffin cups. Sprinkle
crumb mixture evenly over tops of muffins. Bake in oven for about 25 minutes or
until toothpick inserted in center comes out clean. Remove muffins from pan and
cool on a wire rack. Drizzle the glaze over warm muffin tops. Serve with
favorite beverage.
JP:
Yum! I should bake these for book club! One last thing before you go. One of
the most fun things about Cuppa Josie's is her word wall. Lisa, after you snag
another muffin, tell readers what that is and then leave us with our very own
virtual word wall today!
LJ: Each month Josie
puts up miscellaneous words on a community word wall and challenges her
customers to write something unique. At the end of the month, they're voted on
and the winner receives a free drink.
Your
word wall challenge—use these words in a paragraph… trust, lake, kite, muffin,
umbrella, elephant, Thursday.
JP:
Since Lisa is so awesome, she's giving away a copy of her novel, Lakeside Family! All you have to do is leave
your email address if you want to be entered to win! Sharing on facebook and
tweeting gets you added entries. (but tag me so I count them as added entries)
And that's not all! (Wow, for a second I
thought I was about to give away the shamwow! Can you say infomercial voice!?)
If you take the word wall challenge, Lisa will choose the
person with the best paragraph and they'll get a
$10.00 Starbucks card! (US residents only for both contests.)
Lisa is celebrating
the release of
Lakeside Family
with a month-long party of
giveaways, including Coffee Lovers and Tea Lovers baskets. For more details and
to enter the gift basket giveaways, leave a comment
here
.
The
book released at the beginning of the month, so readers can find it in their
favorite bookstore or online retailer.
Thanks
again, Lisa, for letting me and everyone else hang out with you at Cuppa
Josie's! It's been worth the calories! You can hang out with Lisa in other places too, like
FACEBOOK
and
TWITTER
and her
BLOG
!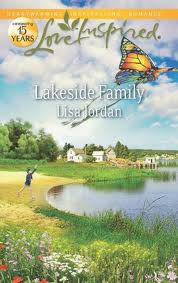 Here's a peek at
Lakeside Family:
The one man she never wanted to see again is the
only who can save her daughter's life.
In the
space of a minute, Nick Brennan learns he has a nine-year-old daughter— and
that she desperately needs his help. All this time, his high school sweetheart,
single mother Josie Peretti, thought he knew about their child. And that he
just didn't care. About the ill little girl—or Josie, the woman he's never
forgotten. But Nick made a long-ago promise never to forsake his family the way
his father did. A promise he vows to make good on now… if only Josie will bless
him with a second chance.
*The winner for the God of All Comfort goodie basket, including Donna Pyle's study and a Kindle touch is…. Loree Huebner!
It's not too late for those of you who didn't win! Hop over to Gabrielle Meyer's blog; Donna's over there sharing about her study and giving away: