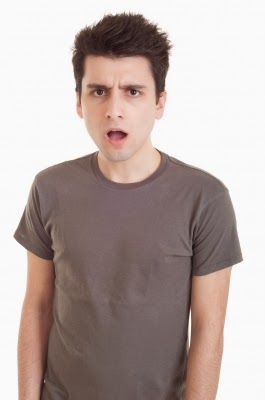 Yesterday morning was a typical day. My daughter had already left for school and I was waiting on my son to finish up his routine so I could drop him off. His school I.D. tag was on my table so I grabbed it and went into the bathroom where he was brushing his teeth.
"Do you need this?" I asked.
"Mmm. Mmm…mmm….mmm…mmmm…mmmm."
"Put it in your backpack. Okay." I walked out of the bathroom and followed his instructions. And it hit me, wow, that was such a mom thing here. He never once pronounced a syllable let alone a coherent word, but I know him so well. I heard his mumbles clearly. It wasn't a mystery.
Much like mothers translating their toddler's babbles to those who don't spend much time around them.
You just know. If you're a parent, you're nodding right now. Or if you're a babysitter, nanny, or day care worker who spends copious amounts of time with particular children.
And it struck me how thankful I am that God knows all my mumbles. Sometimes, I don't have the words to say. I don't even know what to say. Sometimes, they're only incoherent sobs. Heart cries.
God knows every hiccupped, mumbled word.
I asked my son when he came out of the bathroom, "Did it surprise you I knew exactly what you were saying?"
His reply: "No, should it?"
Child-like faith. He knows I know him. And it doesn't surprise him that I understand every word out of his mouth whether it's formed perfectly or not.
Don't ever be afraid that God doesn't know your heart and the cries that swell from within, even if you're not sure. He is. And never doubt that he hears every single word. And that he loves you and plans to take care of you.
Oh yes, you shaped
me first inside, then out;
you formed me in my mother's womb.
I thank you, High
God—you're breathtaking!
Body and soul, I am marvelously made!
I worship in adoration—what a creation!
You know me inside
and out,
you know every bone in my body;
You know exactly how
I was made, bit by bit,
how I was sculpted from nothing into
something.
Like an open book,
you watched me grow from conception to birth;
all the stages of my life were spread out
before you,
The days of my life
all prepared
before I'd even lived one day.
Psalm 139:13-16 MSG
Do you ever struggle with thoughts that tell you God doesn't hear or understand you? How can these verses bring truth to light for you? Or do you have other verses that sink into your soul and bring security? Share one!