When I think of love enduring, I think of my Pastor and his
wife. Their story is an inspiration to anyone. I hope you'll be encouraged
today even though she's only sharing the nutshell. Thank you, Nancy, for being
here today!
Don't despise small beginnings.  Isn't that what you've always heard?  I would add "or young beginnings."  I'm sure my mother never had any idea that
when she dropped me off for my first day of second grade at a new school that I
would meet the man I would marry. But there he was. About half way through second grade Greg asked me to marry him, and;
obviously, I said yes. Despite a couple of short-lived dramatic breakups
during elementary school we were an item. By the time we were old enough to
date there was no turning back.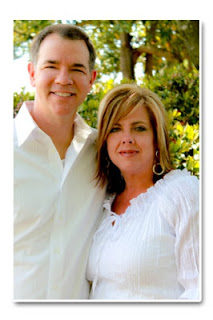 Pastor Greg & Nancy Davis
Cornerstone Church
Newly married right out of high school we moved off to
attend Bible College (and, yes, the above-mentioned mother was a basket case)! Just
me and him and absolutely NOTHING else. We lived like paupers-as most students
do-and those were some of the most fun years of our lives. We discovered you
don't really have to have much as long as you are happy with each other. Love doesn't cost anything except time,
thoughtfulness and commitment.  It's
a small price to pay for something so rewarding.
You know, in 32 (almost) years of marriage I've learned some
things that are ageless.  Love doesn't have to be complicated.  It doesn't have
to be demanding or smothering.  It does,
in fact, take work and effort.  It cannot
grow on its own without attention and nurturing but it can flourish greatly when fed a constant diet of respect and
consideration.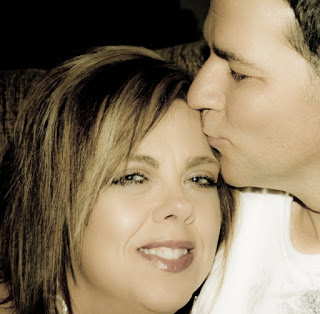 Not to say that marital love is perfect.  No love, other than that of our heavenly
Father, is. But you can certainly weather a lot of storms and face a lot of
"stuff" if you have someone to lean into. And, if handled correctly, the storms of life can make your love stronger –
more solidified. That's right! I really did say that! Not that you invite
bad times – absolutely not!  But, you
have to know those times will come.  Just
as sure as life rolls on, those times will come. And how you walk through them
as a couple will make, break, strengthen or weaken your relationship.
Our 32 years (almost) has brought with it many "opportunities"
for strengthening: Eight years of infertility eventually resulting in the birth
of our son, Colton, being born with 6 separate heart defects and facing a total
of 6 open-heart surgeries before his 18th birthday; my battle with a
blood disorder that almost killed me and took two years for recovery; our newly
adopted 12 month old Chinese daughter being diagnosed with a large, cancerous,
potentially-lethal brain tumor followed by a 12 hour brain surgery and 1 1/2
years of chemo and radiation; full time ministry for 25 years (need I add to
that one?) with 15 of those being the Lead Pastors; and, much more – but who's
counting, right?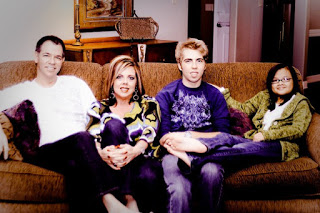 In all of these storms came times of despair.  A moment – even if fleeting- when the
darkness seemed greater than the light. We've all been there at one time or
another for one reason or another. 
Without Greg, I might have remained there. He held me close when I
shivered from the fear. He allowed me to process my grief knowing that he would
pull me back to deal with the present. He whispered words of hope and love into
my life and into my heart.  We cried
together. We talked out our frustrations and our fears. We contemplated our
options. We talked about everything-whether or not it was easy to say or to
hear. Then, and this is important, we
celebrated all of the good things in our lives. We counted our blessings in
our times of want. We agreed that even though we might not understand our
situations we were certainly going to invite God into them. We also agreed that
we could allow our trials to make us bitter or to make us better. It was our
choice and we chose better every time. It's always the best choice. Bitter gets
you nothing. Ever. That's how we still handle our storms and we've yet to meet
a storm we couldn't endure together.
A lot of our success comes from the little things. He fills
my car with gas because he knows I hate to. I buy whipped cream even though I
hate it because I know he loves it on everything. He buys me flowers on
Tuesdays because he says nobody expects to get flowers on Tuesday. I get up
early to turn the heat up and get coffee ready because he hates to get up to a
cold house. He tells me I'm beautiful
even though I'm constantly getting my hair colored to cover the gray and trying
new face creams to reduce the wrinkles.  I
tell him he still makes my heart pound and even though he has a little less
hair now I don't even notice.  It's an
ongoing cycle of giving.  What happens,
though, is when you continually give you – continually receive. Pretty nifty
how it works out that way!
There's been a lot of water under the bridge since he popped
the question way back in 1971 in second grade! 
There is no one in this world I would rather paddle my way through life
with.  Marriage is designed to get better and better every year if that's how
you build it. The trick is to get busy building.  
Thank you so much, Nancy, for guesting today. I never get
tired of your love story or watching it unfold every day. You inspire me!
If you're
married, what are some things you do, to stay busy building a healthy and
successful marriage? If you're not married, what are some qualities you're
looking for in a spouse? (my questions)