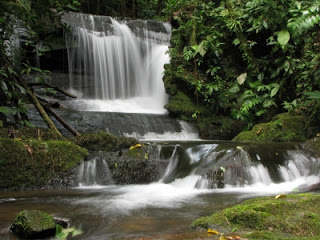 Today, I've asked Katie to share a devotion that goes along with some of the spiritual themes in her debut novel, Wildflowers from Winter.
Don't forget to come back on Friday when we play Would You Rather with Katie and her main characters, Bethany and Evan!
Take it away, Katie, and thanks so much for sharing your heart with us today!
And we know that in all things God works for the good of those who
love him, who have been called according to his purpose. Romans 8:28
I have
to tell you, this verse used to confuse the crud out of me. I'd hear
well-intentioned Christians quote it at each other and my forehead would go all
wrinkly.
Because
in reality, Christians suffer. Their spouse has an aneurysm. Or they struggle
through infertility. Or they fall off a silo and end up in a wheelchair. Or
(insert any number of bad things here).
And the
whole idea of patting their shoulder and saying, "Don't worry. God will work
this out for your good" feels a little insensitive to me.
Especially
since sometimes, the spouse doesn't recover. Sometimes they'll never get a
positive pregnancy test. And sometimes they never leave the wheelchair.
So how
can we possibly say God's working for their good? It doesn't make any sense.
At least
not by our definition of good.
And
there's the crux of the verse. That one simple word.
What
is good?
We know
the world's definition. To the world, good equals comfort. Good equals
prosperity and health and popularity and independence and getting what we want.
That's how my main character, Bethany Quinn, sees it.
But
maybe that's not what good means to God.
Maybe to
God, good means becoming more like Jesus. Relying more on Jesus. Discovering
that all we really need is Jesus.
And
maybe that doesn't happen during times of prosperity. Maybe it's during those
times of grief, or helplessness, or failing health, or unmet expectations, that
we take our eyes off the temporary things this world has to offer and draw
nearer to Him.
Let's Talk: What do you think God means by
"good"? Have you grown closer to the Lord because of hard times?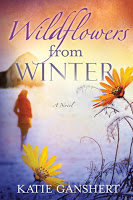 Here's a sneak peek at Wildflowers from Winter! Click
HERE
to
purchase
the novel!
A young architect at
a prestigious Chicago firm, Bethany Quinn has built a life far removed from her
trailer park teen years. Until an interruption from her estranged mother
reveals that tragedy has struck in her hometown and a reluctant Bethany is
called back to rural Iowa. Determined to pay her respects while avoiding any
emotional entanglements, she vows not to stay long. But the unexpected
inheritance of farmland and a startling turn of events in Chicago forces
Bethany to come up with a new plan.
Handsome farmhand
Evan Price has taken care of the Quinn farm for years. So when Bethany is left
the land, he must fight her decisions to realize his dreams. But even as he
disagrees with Bethany's vision, Evan feels drawn to her and the pain she keeps
so carefully locked away.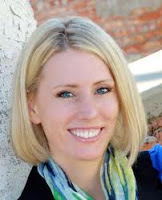 For Bethany, making
peace with her past and the God of her childhood doesn't seem like the path to
freedom. Is letting go the only way to new life, love and a peace she's not
even sure exists?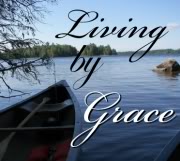 I'm hosting Living by Grace today on facebook! Come over and let's talk!