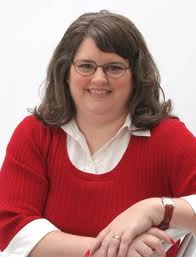 A few weeks ago I ran a contest. You had to come up with a sentence using several words from the Urban dictionary. It was a blast and everyone who participated whether on facebook or the blog had great and hilarious sentences. We'll be doing it again soon!
The winner had several options as a prize. You all voted and the winner was the fabulous Erica Vetsch! I love her writing, her personality and I CAN. NOT. WAIT. to meet her in PERSON! She chose a fun interview! And to make it even wilder, I'm over at her blog doing her Friday Five! So after you crack up at her answers, pop over there and say hi to me and answer the questions! It's fun! I'll have a link at the bottom of the blog!
Let's get this party started!
What did you do for fun growing up?
We played outside. Rode our bikes all over the neighborhood without wearing helmets. Drank straight out of the water hose. We watched a lot of tv, played Pong on the Atari, and caught lightning bugs and frogs. It was a good childhood.
Sound a little like my growing up, only I never liked drinking from the hose and frogs…nope. What was the dumbest thing you did as a teenager?
Honestly, I did so many stupid things, but we were pretty sheltered so nothing that had lasting consequences. I got grounded once for a semester because of my grades. That was pretty dumb.
I can relate to doing so many stupid things. Grounded once? If I was UNgrounded my friends thought something was wrong. If you were offered 100 million dollars to stop writing books, would you? Why/why not?
Boy, that's a tough one. I don't think so. I've got more than enough $ for my needs, and I feel like I'm called to write.
I bet so many of writers would agree with you! If you could be a criminal and get away with your crimes (no threat of hell either), what kind of criminal would you be? Why?
Global domination has a certain appeal. Supreme Dictator For Life?
I like that. Bossing everyone around. Sweet. Me? I'd have to go with jewel thief. Like what a cool crime, yah know! What's your favorite TV show, if you can't decide, top 3?
In no particular order: Criminal Minds, Psych, Castle.
AH! Three of my faves too! We should hang out and watch TV sometime! 🙂 If you could own a yacht or a private plane, which would you choose and why?
Plane. I get seasick.
I get sick on planes. A really big yacht…you wouldn't know you were moving. Okay now…fill in the blank: I would rather poke my eyes out with rusty nails than________.
Eat seafood.
Fill in the blank: On my private island, there would be a ________and my favorite_______but it wouldn't be complete without a ______and _______.
Satelitte Dish, Steakhouse, Library, my husband.
Are you a concert person? How many you been to? And who?
Not so much. In fact, I can't remember the last concert I went to. I love music, particularly country music, but I don't go to the concerts because I'm not such a fan of beer-induced lack of inhibition.
A drunk guy passed out at Memphis in May during a Charlie Daniels concert and fell on top of me. My husband wanted to beat him senseless, but he already was… and comatose on the ground. Anywho, if you could pick one of your books to put on the big screen, which one would you choose and why?
At the moment, I'd choose Light To My Path, because the avalanche would be cool on the big screen.
Avanlanches! Suh-weet! I also like that title! This has been a blast, Erica! Everytime I talk to you I find out we have more and more in common! Before you leave this dog-and-pony show, do you have a question or want a reader to answer one of these?
I'd love to have folks answer #8.
Okay everyone fill in the blank:
On my private island, there would be a ________and my favorite_______but it wouldn't be complete without a ______and _______.
Come by Erica's blog and do Friday Five with me! CLICK HERE! Hope you all have a wonderful Easter weekend!