"In all circumstances take up the shield of faith, with which you can extinguish all the flaming darts of the evil one." Ephesians 6:16 ESV
We're talking strength on Wednesdays. So far, in the armor of God series, we've learned about truth, righteousness, and peace.
Today is all about an item that doesn't clothe us, but surrounds us. An item we have to pick up and carry with us into battle.
The shield of faith. 
"Faith makes us sure of what we hope for and gives us proof of what we cannot see. It was their faith that made our ancestors pleasing to God.
Because of our faith, we know that the world was made at God's command. We also know that what can be seen was made out of what cannot be seen." Hebrews 11:1-3 CEV
"For we walk by faith, not by sight." 2 Corinthians 5:7
"But without faith it is impossible to please Him, for he who comes to God must believe that He is, and that He is a rewarder of those who diligently seek Him." Hebrews 11:6 
It's hard to believe in something you can't see. Promises that have been spoken to the heart, but can't be tangibly touched…yet.
But when you experience Jesus…a taste even, a thousand eyes aren't necessary to believe He is real. That is His power is mighty, His love overwhelming.
That's why the shield of faith is so important to carry. To remember to take up.
The enemy lurks, waiting for our arms to get tired or for us to forget all together to raise the shield. A single arrow, tipped in fire can burn away at our faith, our trust in God and His goodness, His mercy, compassion.
Shields used by Roman soldiers, as Donna Pyle teaches, "were about four feet tall and approximately two feet wide…door-sized…"
The outside of the shields were covered in leather and then soaked in water. The point? To quench fiery darts.
We need to take up our shields, and daily soak them in the water of the Word.
"So then faith comes by hearing, and hearing by the word of God." Romans 10:17
The fight is daily. The enemy does not tire. He's prepared, in position, and ready to pounce.
But we get tired don't we?
When God nudged me to write and began giving me promises, at first I believed! It was exciting as I wrote one story after another. Thirteen full manuscripts of hope.
And as time wore on, I questioned God's promises. I couldn't see anything happening.
"This is your dream, not God's dream for you. You know there's a difference. You're not a bad writer, but you're not good enough. You're a nobody, you know that, right? You will fail. And you'll be a laughing-stock. Your church won't back you. They don't care what you're doing."
Those are just a few of the burning arrows the enemy directed towards my innermost parts.
During those times, God used His Word to confirm and encourage, helping me raise my shield of faith to fight off and extinguish the fiery darts of doubt and fear…the bright burning darts full of fiery lies.
But I had to soak the shield. I had to prepare for the attacks.  I had to do my part.
It was in the long periods of waiting that God used the same words He'd spoken to Abram (Abraham) to remind me no matter what happens in this temporary world. No matter what my eyes could see. This was true:
"Do not be afraid, Abram. I am your shield, your exceedingly great reward." Genesis 15:1
Raising faith is raising up Jesus Christ to the enemy. Who can be against us, when Jesus is for us. When He covers us as a shield and deflects the darts.
"But the Lord is faithful, who will establish you and guard you from the evil one." 2 Thessalonians 3:3
The Great I AM says, "Don't lie to her." And he covers us with His might. A shield of glory and beauty.
"If you want her, you're going to have to go through Me to get her. And you and I both know how that turned out last time."
It ended with Jesus publicly humiliating the enemy as He drug him around the streets in the dirt and ended with a Holy boot to his sick, sad, little neck.
For you. For me.
 "…looking unto Jesus, the author and finisher of our faith, who for the joy that was set before Him endured the cross, despising the shame, and has sat down at the right hand of the throne of God." Hebrews 12:1-2
We were the joy. We are the joy.
Sometimes the weariness of walking out this thing called faith can be overwhelming. The enemy even uses that to hurt us. "No faith? Tired? You don't really believe. What a disappointment you are to God. All He's done for you and you can't even stand. Pathetic."
I remember a man who said to Jesus, "I believe! Help my unbelief." (Mark 9:24)Did Jesus turn, disgusted? If I remember right, Jesus healed that man's child. He's compassionate. He understands we're but flesh. We get tired. That's why  He insists we love those in His church. He begs unity.
"Therefore, as we have opportunity, let us do good to all, especially to those who are of the household of faith." Galatians 6:10
In the movie, Troy, a fight scene took place on the beach. Achilles' army came together and locked their shields creating a huge force field protecting the soldiers.
The shields were designed that way. Together, their shields could prevent injury more than one soldier and one shield.
When our brothers and sisters in Christ feel shaky in their faith, that's not the time for us to abandon them or judge them, using scripture to condemn rather to uplift.
It's time to lock our shield of faith into theirs and stand beside them. In unity. To help them fight. To believe with them and for them. 
 "…that you stand fast in one spirit, with one mind striving together for the faith of the gospel…" Philippians 1:27
Even Moses needed strength in battle, and his friends held his arms high.
And they won.
So will we.
Have you ever had a friend help you in your faith battle? Ever helped out a friend?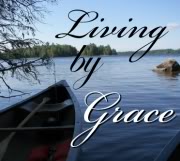 I'm hosting at
Living By Grace
today, over at Facebook! Come by and join in the discussion on faith.