It's October. Profound observation, I know. It's that month the box office rakes in money hand over fist thanks to scary movies. Haunted houses. Even today it's Friday the 13th (the "scariest" day ever–I just call it my birthday ha!). Fright Nights. Fill in the blank. But even if it's not the "Month of Fright" there's still roller coasters, skydiving, cliff jumping, drag racing…fill in the blank. 
A few weeks ago, my friend Emily Shuff gave an encouraging devotion to us ladies about fear. She said, "Fear makes us afraid." We all laughed and she did too because it sounds silly and obvious but I haven't been able to stop thinking about that phrase or about the things I am afraid of. We all have something or many somethings. Some are rational and some are not. Because fear isn't always rational. I think it's silly for my son to freak out over a picnic ant. "Just step on it! It's not even as big as your pinky toe nail!" But I am not afraid of ants. Fire ants, maybe. 🙂 
We fear the future. We fear uncertainty. War. Mass shootings. Our loved ones dying. Us dying. People we care about being hurt, sick or leaving us. Again, fill in the blank. These fears are not thrills at all are they? And yet, many people love to be afraid. From scary rides to reading scary books or attempting scary feats. Hello, walking across the Grand Canyon on a tight rope? Just why? Why do people enjoy being afraid? 
In reading up on it, I found something a professor of communication at Purdue said. In a nutshell, he says that it's not about truly loving to be afraid as much as it is having that sense of satisfaction that they've conquered something terrifying. Or even a "profound sense of relief" that it's over. 
Thrill seekers say jumping out of planes or whatever the thrill is, is a rush. I've felt that before on a roller coaster. Or toilet papering someone's house and running away without being caught by the parents! A rush. We did it! We made it!
The other day after raking out flower beds, I found a tiny salamander thingy in my bathroom. I screamed. I grabbed the Clorox wipes tub I was cleaning with and pounded that joker to nothing. Later that day there was another one on my hearth! I screamed. Raced for something stronger than a fly swatter and nailed it. Then we went to the zoo and looked at those crazy dragons my son loves. I took a picture and sent it to Emily with the caption: This is what it felt like when I was smashing that little lizard the other day!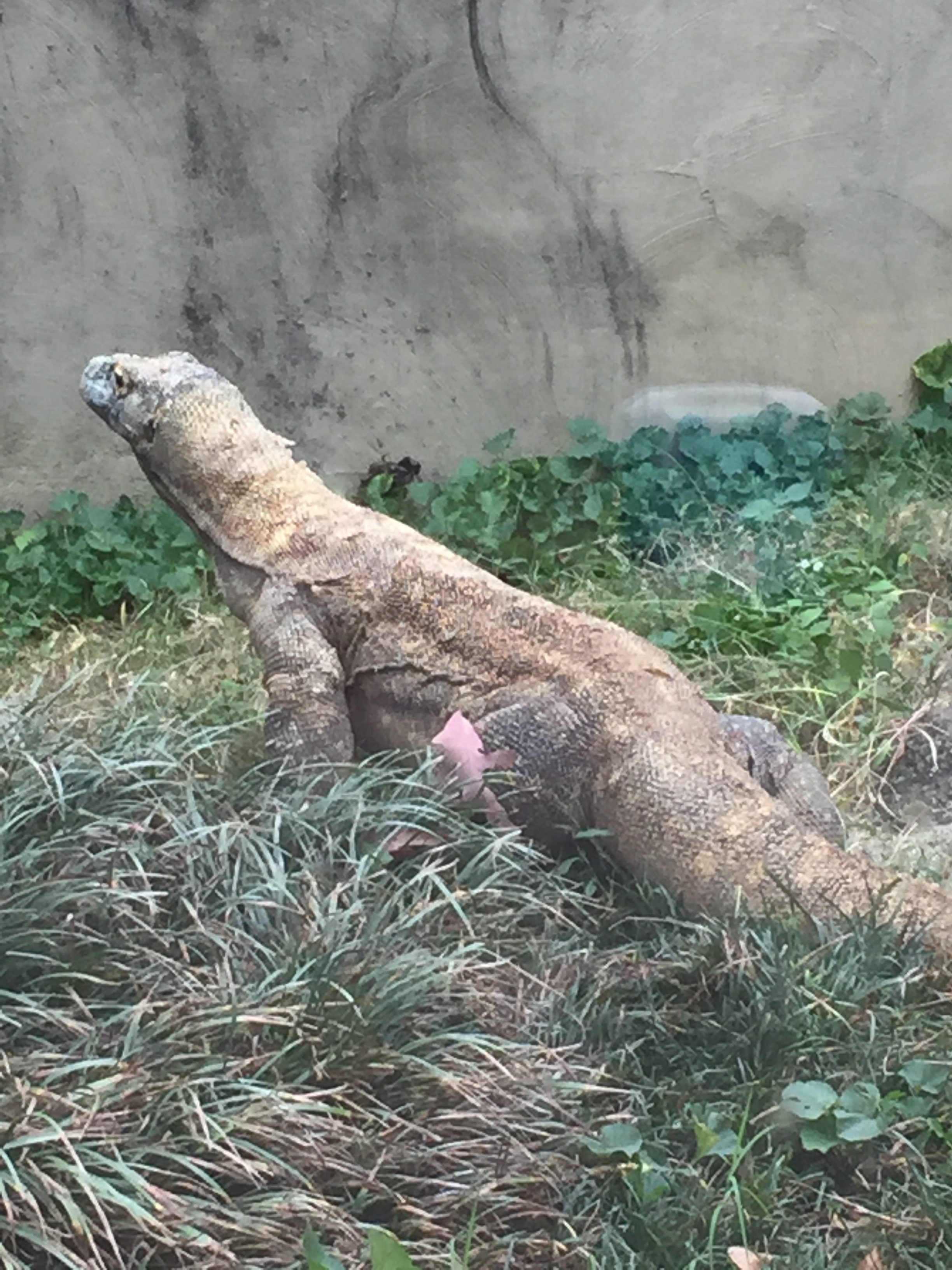 It reminded me of something else she said, "When we focus on fear it magnifies." So true! That little salamander might as well have been this big honking reptile right here. But what happened when I had overcome the fear, conquered it…I felt a rush. I had braved the lizard and came out the victor! And I won't lie there was a lot of hollering prayer; it sounds like this:  Oh, Jesus, help me! Jesus!
Because we need His help to overcome, push through, come out on the other side of fear victorious. That rush we experience is called victory in Jesus and a testimony! How many times have you listened to youth coming back from a theme park. They're all talking up how they rode the biggest, scariest ride. They're testifying, ya'll! "I even raised my hands the whole time." Well, yeah, because an iron bar was holding you in! Jesus is our iron bar! He's holding us in.
Don't let fear keep you from raising your hands in praise as you go through whatever scary situation you're in. God never lets you go.  "Be good to me, God—and now! I've run to you for dear life. I'm hiding out under your wings until the hurricane blows over. I call out to High God, the God who holds me together." Psalm 57:1 MSG
He holds you together. You may feel afraid. But you, dear one, are never out from under his wings or slipping through his powerful arms.
Forward Challenge: Take whatever makes you afraid to God right now. Even if it seems silly or irrational. Remember, He says to cast all your cares on Him for He cares for you. Ask Him to help you overcome them, and trust Him to help you do it.
Forward Scripture: "I cling to you; your strong right hand holds me securely." Psalm 63:8 NLT
Forward Prayer: Lord, your word tells us we do not have to be afraid. We don't have to be paralyzed by fear. Give us your strength today to move forward. To be victorious. We are more than overcomers because you have overcome the world. You hold us securely and today we cling to you. We praise you because we know that there is no one like you. None besides you. You love us. You're for us. And if you are for us, who can be against us? No weapon formed against us shall prosper. Whether we are battling insects or cancer…you are with us. No fear is too silly or small. You care about them all. Let us rest in that today. Let us breathe in your goodness and exhale joy and triumph in Jesus' name.
***Name one fear that you have in the comments. I would like to pray for you and if you see other comments, please pray for each one! Let's get through them together!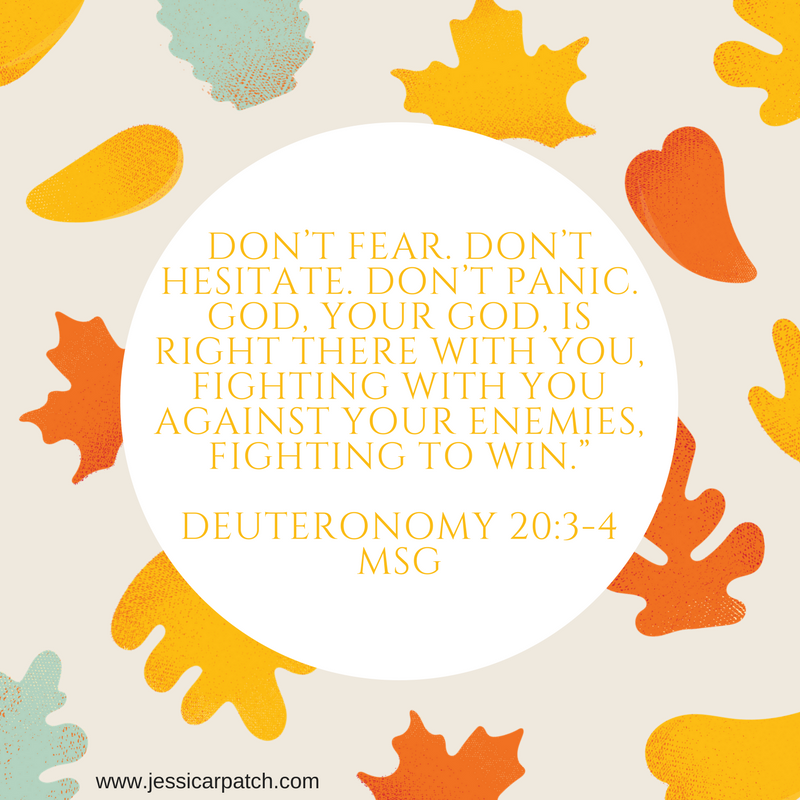 *Note* I am not in any way against theme parks, thrill-seeking activities, or suspenseful movies or books (I write them and I love showing how people can come through with hope and a testimony of God's faithfulness after being put through the ringer…a scary ringer!) 
SaveSaveSaveSave
SaveSave