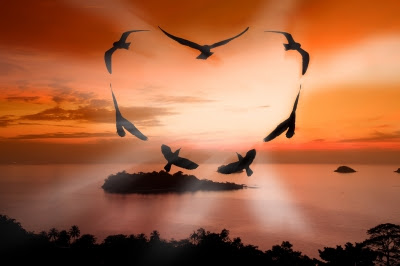 The title reminds me
of the song I sang as a child in Sunday school. I loved the motions to the
song, the verses. I had no clue what it all meant, other than it was fun and it was about God. What else did you
need on Sunday morning, right?
As I've become an
adult, I know Jehovah-Nissi,
The-Lord-Is-My-Banner.
When Moses went to
war with the hardcore Amalekites, by lifting his arms overhead (sometimes his
friends had to lift them for him) he realized something new about God. He built
an altar after they gained the victory and he called it The-LORD-is-My-Banner
because the LORD has sworn; the LORD will have war with Amalek from generation
to generation." Ex. 17:8-15
But what is a banner
all about?
In war times,
someone carried the flag into battle.
The soldiers could see it and be reminded who and what they were fighting for.
It gave them a focal point. Hope. Encouragement.
This morning I got
up with a pinch-and-thump in my heart.
Yesterday wasn't
exactly a great day for me. I let some disappointing news dictate my evening.
Yes, I had family night. We played Apples to Apples and yes, I laughed and
played along. Then we watched a movie and yes, I stared at the TV, but I'm
certain I heard nothing. Saw even less. Less than nothing. It's possible.
This morning, as I
laid out my Bible and switched on my computer, not feeling much like digging
into the Bible. A little put-out with God. A little frustrated. He reminded me
who He is.
I closed my eyes and
saw the billowy white robe majestically blowing on the wind of the Holy
Spirit's moving on my behalf. I saw the pole the robe was attached to. Old,
splintered wood.
The crimson insignia
flashed vividly against the hem of the flowing robe.
"Keep marching,
Jess. It's not over yet. Not while I'm still over you."
"He
brought me to His banqueting table, His banner over me is love."
I cracked open my
banquet and chewed and savored, rich and delightful, calorie and fat free.
This is what He fed
me.
"I waited
patiently for the LORD; And He inclined to me, And heard my cry. He also
brought me up out of the horrible pit, out of the clay, and set my feet upon a
rock, and established my steps. He has put a new song in my mouth–Praise to
our God; Many will see it and fear, and will trust in the LORD. Psalm 40:1-3
What has God fed you with during disappointing times? Share a verse!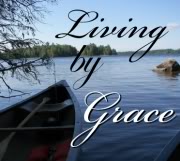 Come by our
facebook women's
community and let's chat!