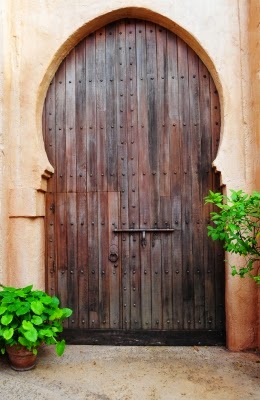 The Old Testament isn't a dry piece of bread. It's moist and delicious, full of juicy details that consistently point the way to Jesus.
What does the Passover story mean for us today? I wish I had time to touch on all the details, but I don't so here is the big picture! Some of you already know. Keep reading, maybe you can offer extra insight or you'll learn something new. Maybe it's going to be a reminder of Love that made His way into our hearts and lives.
The Lamb
Exodus 12: 3 "On the tenth of this month every man shall take for himself a lamb…"
Exodus 12:5 "Your lamb shall be without blemish, a male of the first year."
God's people are about to be delivered from Egypt–from bondage–into freedom. This is the last plague God institutes before that freedom comes.
Look at what the prophet Isaiah says, as he prophesied of another Lamb. "He was oppressed and afflicted, yet He opened not His mouth; He was led as a lamb to the slaughter…" Isaiah 53:7.
John 1:29, "…Behold! The Lamb of God who takes away the sins of the world!"
1 Peter 1:19, "but with the precious blood of Christ, as of a lamb without blemish or spot."
Revelation 5:12, "Worthy is the Lamb who was slain to receive power, and riches and wisdom, and strength and honor and glory and blessing!"
Removal of Leaven
Exodus 12:8, "Then they shall eat the flesh on that night…with unleavened bread…"
Leaven represents sin and corruption in the Bible.
"…Do you not know that a little leaven spoils the whole lump. Therefore purge out the old leaven, that you may be a new lump…For indeed Christ, our Passover, was sacrificed for us. Therefore let us keep the feast, not with old leaven, nor with the leaven of malice and wickedness, but with the unleavened bread of sincerity and truth." 1 Corinthians 6-8
Blood on the doorposts and lintels
Exodus 12:7, "And they shall take some of the blood and put it on the two doorposts and on the lintel of the houses where they eat it."
The blood applied on the door saved all who chose to enter into it.
"For all have sinned and fall short of the glory of God, being justified freely by His grace through the redemption that is in Christ Jesus, whom God set forth as a propitiation by His blood, through faith, to demonstrate His righteousness…" Romans 3:23-26
Not only is Jesus' blood what covers and saves us, He is also the door. He says so Himself in John 10:7-10.
Notice the blood wasn't applied to the threshold, where people would walk upon. Why? Because the blood of Christ will not be trampled.
"How much more severely do you think someone deserves to be punished who has trampled the Son of God underfoot, who has treated as an unholy thing the blood of the covenant that sanctified them, and who has insulted the Spirit of grace?"
Hebrews 10:29
God executes judgment. We are exempt.
Exodus 12:12, "For I will pass through the land of Egypt…and will strike all the firstborn in the land of Egypt…and against the gods of Eygpt I will execute judgment; I am the LORD."
Exodus 12:13, "Now the blood shall be a sign for you on the houses, where you are. And when I see the blood, I will pass over you; and the plague shall not be on you to to destroy you…"
"Much more then, having now been justified by His blood, we shall be saved from wrath through Him." Romans 5:9
Whoever eats leaven, dies.
Exodus 12:15, "…For whoever eats leavened bread…that person shall be cut off…"
"Cut off" meaning death. Romans 6:23, "For the wages of sin is death."
Jesus entered Jerusalem at Passover time. He became the spotless sacrifice needed to save us, to give us eternal life. One sacrifice for all. No more sacrifices under the law. A new Covenant established in blood. It was His joy to endure the cross. For me. For you.
**this was a revised repost
What are your Easter plans?